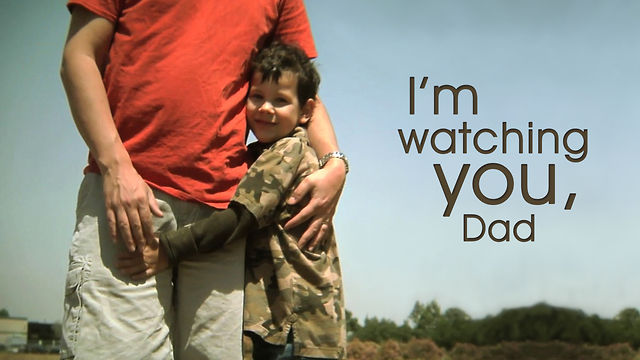 I was BIG time psyched to see everyone's videos! EVERYONE'S!!!
I got to see Videos from around the world, everyone speaking from the heart, passion and integrity shining through ALL the videos!
I LOVE it! Thank you to ALL who stepped up, especially the international brothers who did not speak English as a first language, you guys really hit home with me!
I also have a special surprise for the winner NOT previously announced.
I am awaiting this video to be rotated but sharing it now because I love it!
The Winner of The Underground Inner Circle Inspiration Contest goes to Coach Manny.
You can REALLY see Coach Manny putting to use ALL the info from Underground Inner Circle in this video, training his son and kids from the wrestling team.
You see how his life has been changed through the training and the stronger bond he has with his son, to me, that is priceless! I'm sure Coach Manny doesn't care if he wins or not, you can hear it in his voice that this ALL happened because he loves his son and wanted to help him get stronger for wrestling.
In turn, what turned out to be a search for training information became an opportunity for Coach Manny to bond with his son. As you watch the video, you see Coach Manny getting choked up while sharing his feelings on WHY he does what he does. That hit home for me, that happens to me sometimes as well. I am so passionate for what I do that it brings me to tears. You can't fake passion!
Coach Manny makes me proud and I feel I have chosen the right person to get the 3 prizes!!! His son and his teammates will benefit immensely and most of all, his family will benefit as well.
To Coach Manny: Please e mail me so we can connect, get your address, send you the training course and get a 30 minute Skype Coaching call!!!
[youtube width="640" height="360"]http://www.youtube.com/watch?v=nMtJqQQhGDY[/youtube]
[youtube width="640" height="360"]http://www.youtube.com/watch?v=KYP8L9167q8[/youtube]
Also, Coach Manny, I am sure you've seen this video, but I know you will love it, my man. Father to Father, Friend to Friend....
Much respect, my brotha!
[youtube width="640" height="360"]http://www.youtube.com/watch?v=DpLOvY_MVcs[/youtube]
Live The Code,
--Z--
SURPRISE! - Manny, I understand that you'd like to attend a future Underground Strength Coach Certification. If you'd like to attend one, please choose from the dates below and let me know if any of these work for you.
Your Certification investment is taken care, you just need to arrange travel! Psyched to see you.
Underground Strength Coach Dates HERE

(Visited 74 times, 1 visits today)