Great minds discuss ideas; average minds discuss events; small minds discuss people.

- Eleanor Roosevelt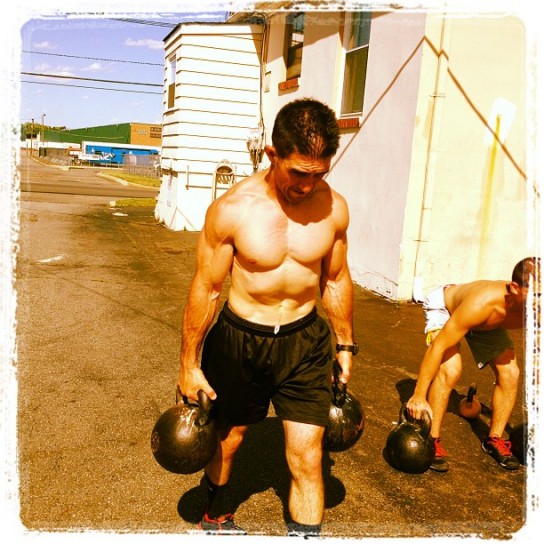 Read This Post Entirely, Contest Described To Win FREE Copy Of Kettlebell Bodyweight Hybrid Course!

Anytime I get away from using Kettlebells I start to feel "it".
Tightness in the pecs and shoulders, less fitness, conditioning, work capacity or whatever the fuck we now say to describe the act of being in shape to kick ass and take names.
- I use Heavy Kettlebells for strength....
- Lighter Kettlebells for conditioning, higher reps, circuits and complexes....
- Moderate weight Kettlebells for power....
Many times, I use Kettlebells to keep me in check mentally.
High rep snatches will push your mind and body to an area you're likely not used to.
The Kettlebell Combat Complex that I created a loooooong time ago will definitely make you step up and test your inner Bad MoFo.
Below is a video I filmed about 3 years ago. I remember feeling sluggish that day and I was PISSED at myself for feeling shitty. I decided to grab the 53 lb Kettlebell and go through a boat load of Kettlebell exercises to get the mind and body going again, putting all systems in check.
Check it out, grab some Bullet Proof Coffee and enjoy lots of Kettlebell exercises, then go ahead and kick your own ass with a Kettlebell Workout yourself.

[youtube width="640" height="360"]http://www.youtube.com/watch?v=PLcVrgfDeOg[/youtube]
[youtube width="640" height="360"]http://www.youtube.com/watch?v=XkSgG3kPyOI[/youtube]
After you kick some ass with your Kettlebell workout, post your workout in the comments section below.
CONTEST RULES:
- The MOST Kick Ass (NOT Crazy Or Stupid) Workout Posted In The Comments Section Will Be Awarded With A FREE Copy Of The Kettlebell Bodyweight Hybrid Course.
- We Need At LEAST 50 Comments / Workouts Posted
- Limit ONE Post Per Person

- Deadline Is Sunday, Midnight EST, Dec. 23rd

I wanna see Us pile up At LEAST 50 different workouts using Kettlebells so let's DO this.
To make that happen I need YOUR help.
So, PLEASE crank a comment and make it LEGIT! Thank YOU in advance!!

I am Psyched to see what you whip up.
If you need ideas for your Kettlebell Training..... ideas that kick some serious ass, make sure you pick up our Kettlebell & Bodyweight Hybrid Course, HERE.
Till the next time.....
Live The Code,
--Z--
Click HERE for Details On The Kettlebell & Bodyweight Hybrid Training Course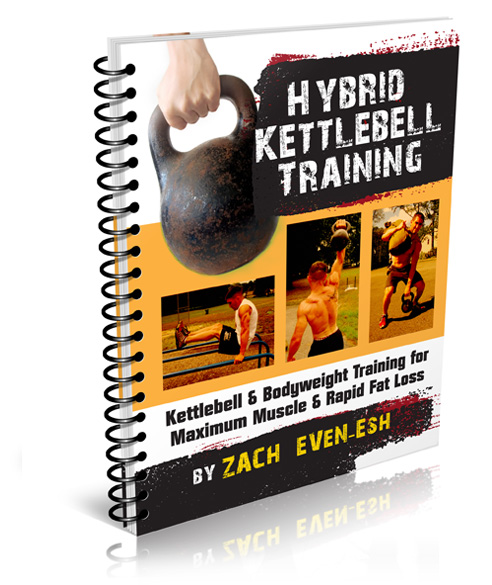 (Visited 643 times, 12 visits today)