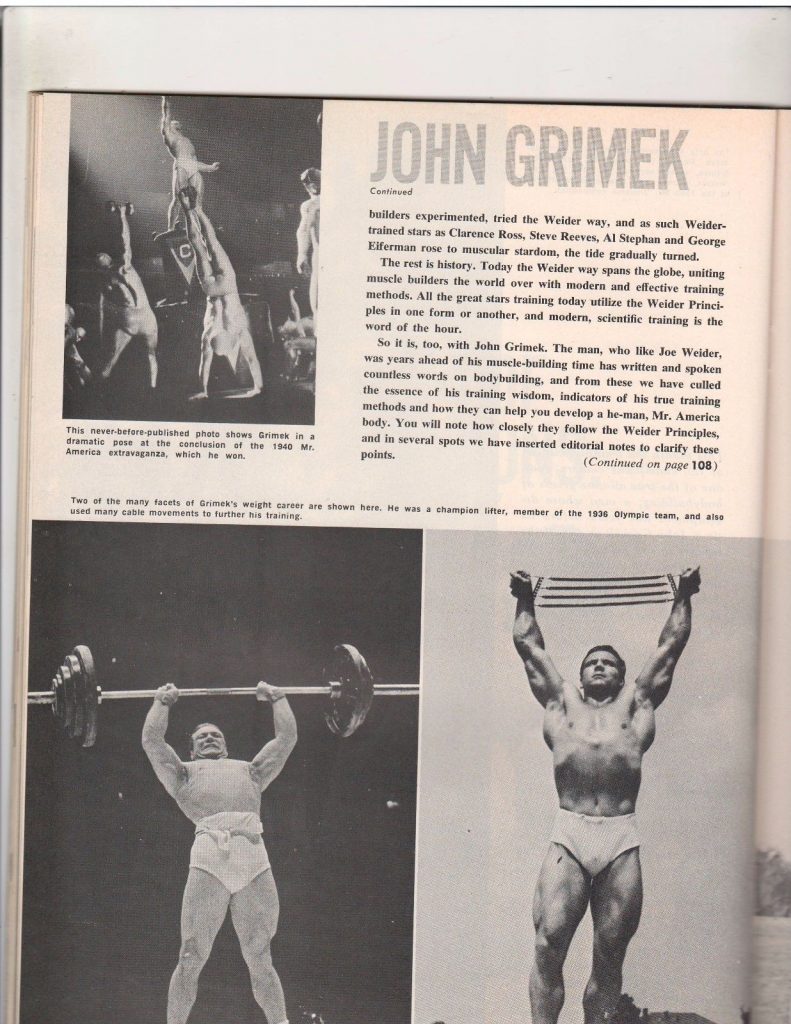 Did John Grimek have it right or what!? He was STRONG, athletic, lean and blended all the training modalities together.
We've gotten away from that and everything is extreme left or right. When it comes to your health I am more of a believer nowadays in more balance.
More and more of my workouts are becoming bodyweight based. I also include Bodybuilding, Weightlifting, Odd Objects, Powerlifting...... Why choose only one method or style?
I have less concern with benching and squatting my 1 rep max when it makes me feel like a train wreck. I always tell the men I train, you need to stop pretending like you're 16 years old.What your body could handle 20 years ago is not the same as today.
The answer? Train Smarter.
So how do I train now? More Bodyweight and less all out intensity on the Barbell lifts. I still LOVE my Powerlifting and Weightlifting but I have to strategically blend the free weights and bodyweight bodybuilding.
My Philosophy: Work the barbell lifts hard, but don't kill them or they will kill you.
Yesterday's 5 rounds of hand walking on the power wheel and various monkey bar + pole climbing / rope climbing / beam climbing kicked my butt, thoroughly! My grip is thrashed.
Climbing beams as opposed to comfortable pull up bars forces the grip to work overtime as the fingers are the only part of your hand allowing for grabbing. Walking on your hands develops incredible shoulder, triceps, back and ab strength. Coupled together and you've got yourself a kick ass upper body, animal workout.
I'm NOT impressed with myself in the least. Regardless of Age, I want to keep improving. Rage against being normal. Training for Life. Train to be Dangerous.
Much of my own training, even as I get older is very similar to my athletes at the college level and The Underground Strength Gym.
The main difference is I do less jumping and plyo work then the younger athletes.
I prefer training 3 - 4 x week with the blend of weights, odd objects and calisthenics.
If I want to do more training, it's often calisthenics only. The calisthenics only training feels great, gives my joints a break and I have the freedom to train bodyweight only exercise anywhere, anytime.
The world is your gym.
Below is a Sample Mini Cycle from my Online Team,

Gladiator STRONG: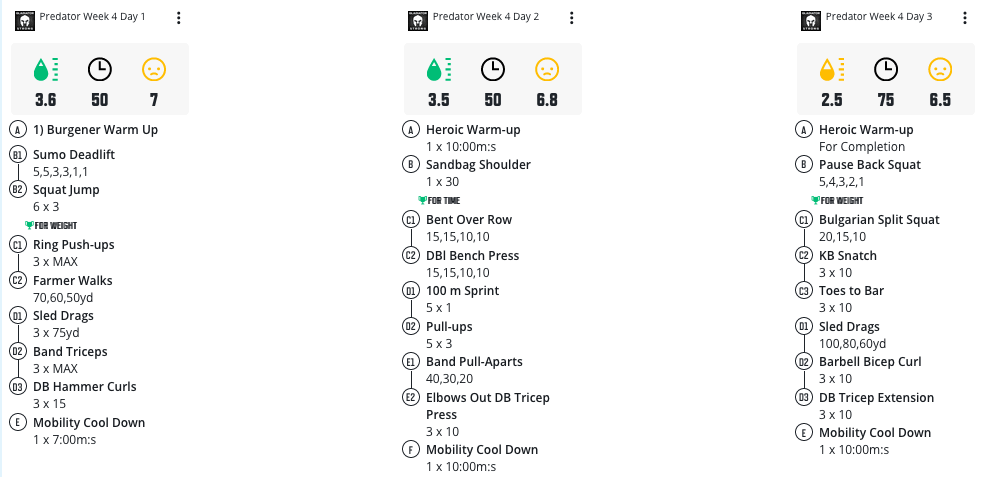 Before the training session begins, we go through a Calisthenics, Band, Light KB & Light Sled work.
Sample Gladiator STRONG Warm Up:
Other warm Ups Might incorporate a short plyo circuit such as this:
3 Rounds of:
A) Hindu Push Ups x 5
B) Clapping Push Ups x 5
C) Hurdle Jumps x 5
D) Lunge Jumps x 5 / 5
The key is to avoid becoming Strong & Useless. This is when you can move big weights but can't move your own body. Athleticism, even as we get older is crucial. Focus on movement, not just moving big weights.
Put this info to use and get after it!
Live The Code 365
--Z--
Recommended Resources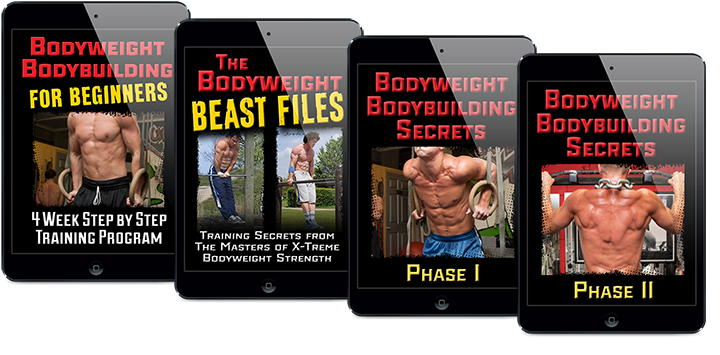 (Visited 745 times, 1 visits today)