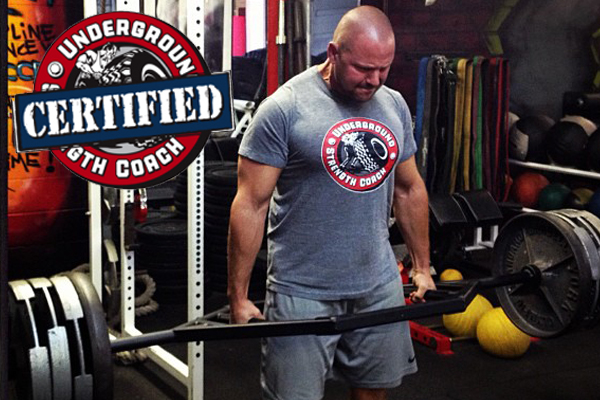 I'm pumped that Rogue Fitness is carrying our Underground Strength Nation T Shirts HERE.
So. I decided we should crush a contest with You wearing your Underground Strength Shirt and YES, it has to be THIS Exact T Shirt if we are to play fair.
Here are The Rules & The Deadline of The Underground Strength Nation Inspiration T Shirt Contest:
1) Buy your Underground Strength Nation T Shirt HERE
2) Wear your Shirt & post an inspirational photo / meme on Facebook or Instagram and tag me.
Obviously, you must wear the shirt to be IN the contest. Be creative, have FUN and Inspire others with your photo!
My Facebook Page HERE
My Instagram Page HERE
3) Link your photo submission in the comments section below.
This way myself and others can easily see your inspiration photo.
4) The deadline to post your comment / linked photo is Sunday, March 2nd, Midnight EST
5) The winner of the most inspirational photo will be announced Monday, March 3rd.
Your Prizes Will Be:
- 1 Year Membership to My Inner Circle ($197 Value)
- 30 Minute Skype Coaching Call With Me ($147 Value)
- 50% Discount Off Upcoming Underground Strength Coach Cert in NJ ($500 Value)
What is inspirational? Only you can decide that. Go from your heart and post a pic that you feel will inspire others.
It can be training, it can be you with family, friends, standing somewhere, a powerful quote, etc.
Go for it and make it happen!
Psyched to see your inspirational photo.
Post a comment below with a link to your photo.
Get your shirt right NOW, right HERE!
Live The Code
Z
(Visited 125 times, 2 visits today)