The inspiration to live a STRONG Life drives me to face my fears, be it in the gym or in life.
The pic above of Ken Waller about to smash some heavy dumbbell benching also inspired me. I explain my motivation for LIFE & LIFTING in the Video below.
So, rather than searching for inspiration or motivation, just grab it and DO it. NO waiting, just DOing.
[youtube width="640" height="360"]https://www.youtube.com/watch?v=iamDhHQwCs0[/youtube]
In the above video you see me doing the 2 things I LOVE to do:
1) Lifting Hard (I can't say heavy because that incline bench crushed me!)
2) Talkin' Life, Success & Lifting.....
I've been going through a lot of tough times lately, as I've mentioned in the video.
But I'm forging forward, onward and upward, because I KNOW this is what my family needs and would be most proud of.
My Grandfather was a work horse and did everything in his power to do and give the BEST for his family.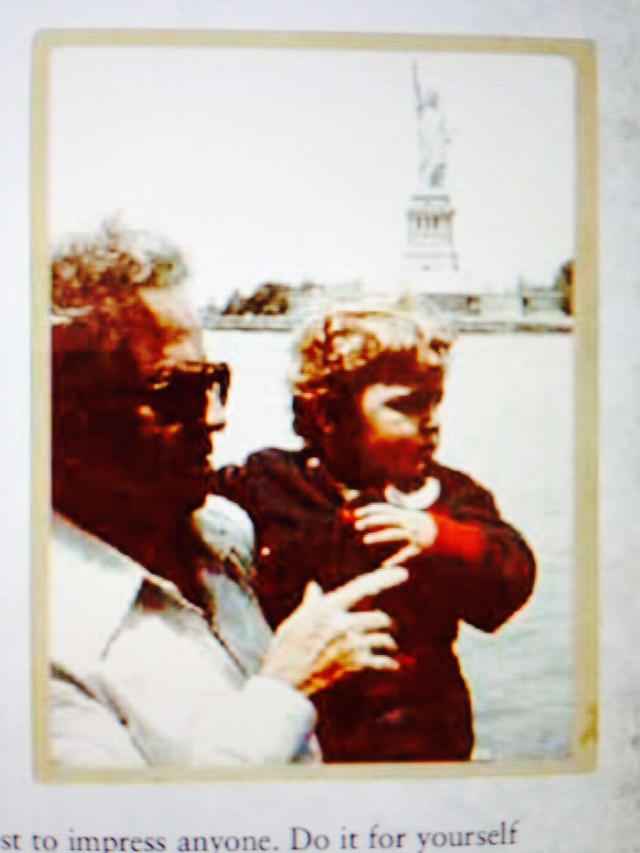 Above, Photo from 1975 or 1976 of my Grandfather (Saba) holding me & the Statue of Liberty in the background.
I remember all the times my Saba would ride us on the back of his bike to buy groceries, toys, take us to the beach, etc. He had boundless energy, it still amazes and inspires me!
You name it, he did it for us, and there were never any excuses from him. He found a way to make everything happen.
My Grandmother was the most giving, kind hearted person I EVER knew. Her concern was always with our health and happiness. No complaining or crying like I hear constantly from people.
Every day for lunch was the best chicken soup I ever had. Breakfast was often eggs and fresh fruits from the many trees my Grandparents grew around their home.
Orange trees, grape trees (my Grandfather also made his own wine with the grapes), pomegrant trees and more.
My Grandfather built his home, working long hours on the home AFTER he worked the night shift in a factory. He always told me how he outworked my Father and Uncle and how they were so young and still couldn't keep up with him.....
Of course, he rubbed it in that this was AFTER he worked the night shift.
My Grandparents were as tough as they come, both escaping from the Holocaust.
I was named after my Grandfather's brother, who he lost during the Holocaust.
I won't lie, there are plenty of times I feel some inner pressure to do GREAT things for my family and others to ensure I carry his brother's name in high esteem.
I remember every single trip I took to Israel to stay with my Grandparents.
Some of these trips I remember as far back as age 7, when I played soccer in the streets EVERY day for hours on end, or when I was 15 and did 20 sets of pull ups every other day at the playground.
Doing those pull ups back when I was in high school seems like yesterday.
The years have flown by like minutes, and this means there is NO time to screw around in life.
NO time for excuses.
NO time for a 5 year plan.
I didn't plan 5 years ago for what is happening right now. I DID one simple thing back then and still do so today, and this is taking Massive Action.
I put my head down and grind away, getting my hands dirty and passing many others in the process who are more talented than I am but don't have the work ethic.
I passed many people because they didn't take action and they made excuses or long term plans without any immediate action.
This goes for life, business and lifting.
Sure, the 5 year plan is OK for long term goals, BUT, you need daily action.
You are entitled to NOTHING. I don't care what you think, you earn what you get by working for it....in life AND in lifting. EARN it.
It doesn't matter who you, where you're from or what you used to do.
Working your ass off is what gets you to achieve your goals.
I'll be pushing onward and upward, and giving YOU my best. I care about my family and I care about YOUR success in life AND lifting.
But, I can't convince you or preach to you about taking action. I can give you the tools and then the ultimate decision making is up to YOU.
I'm going to care for my family the way my Grandparent's did. It's not a question of IF i can do it, I KNOW I will do it.
What about YOU? What do you KNOW you will do today and tomorrow?
The 5 year plan can sometimes cloud your thinking, because today is what is MOST important.
Drop a comment below, looking forward to your thoughts.
Live The Code 365
--Z--
Change & Inspire the World Through STRENGTH!
The USC Cert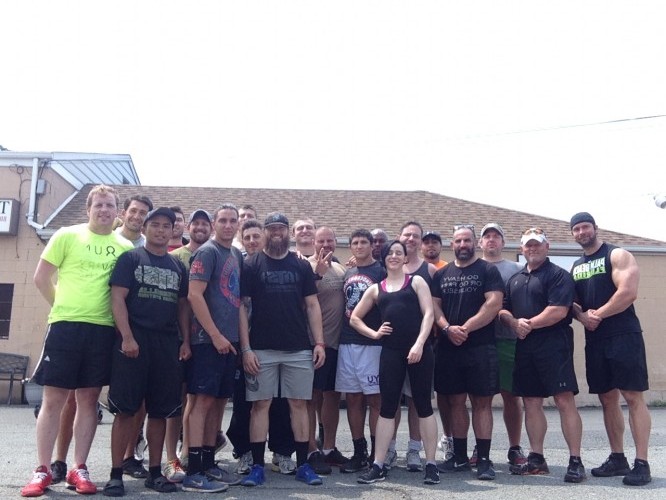 (Visited 227 times, 2 visits today)