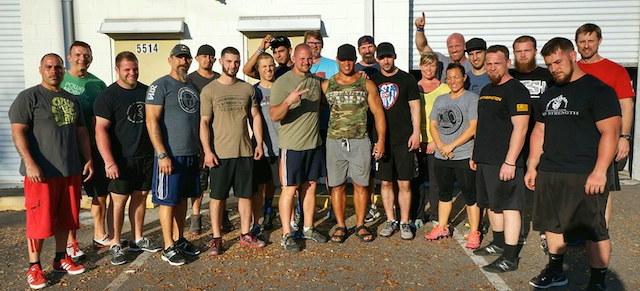 Above, Opportunity knocks for those WILLING to work their ass off to get it. A crew of CUSC (Certified Underground Strength Coaches) at Elliott Hulse's Strength Camp.
Some "get it" and some don't.
Some think that what they see on the surface is what you get and the way it's always been.
They see a pumping gym and assume it was easy. They don't see the tens of thousands of dollars (perhaps over 100 thousand) invested in training and business knowledge. They don't see the struggles that were conquered and the pain that was overcome.
They see an athlete winning and succeeding above and beyond and think he / she did something of recent that changed his / her life, when in reality it was all the stuff he's been doing for the past decade:
- staying after practice to attack weak areas
- training on Sunday when "everyone else" is hitting the snooze button
- Getting to sleep at 10 PM every night when the competition is up till 1 or 2 AM every night on their phone
- Training at a place like The Underground while their competition is at a fancy Globo gym.
I can say the same for a successful Strength Coach or entrepreneur of any sort vs those who are not successful.
You can see that success leaves clues, those who are succeeding aren't wasting "busy" time on social media, instead, the majority of their actions are strategic.
Don't be delusional. What you see happening now in a successful person's life might look like it's all fun and dandy but the work they put in to get there was often times loaded with obstacles and struggles that they clawed and fought through to get that next inch.
Since a young age I've expressed to my kids the importance of work ethic, not just through our conversations together but through my actions. They learned that it's a good thing to be a hard worker with big aspirations.
I taught them the words "But it's not fair" are cry baby words. If you want something you will have to earn it. Do NOT cry entitlement. Period.
I bring my son with me to my gym once a week. He gets to see me coaching the athletes, working hard, pushing the athletes to be intense. He helps me clean when we shut down the gym. He sees me cleaning the bathroom, the benches, etc.
He helps me and takes pride in The Underground Strength Gym.He is seeing it is more than just a gym, that this is a special place. The athletes help him push and pull the sleds, moving the boxes to climb up the rope or the rings, etc.
[youtube width="640" height="360"]https://www.youtube.com/watch?v=ylB6Ev4ENJY[/youtube]
Even when times were tough for me, both in business and life, my kids inspired me to be strong, to put in my work to MAKE things happen. I explained to them that success is earned, it can never happen through excuses or by blaming others. The success we have or don't have is 100% your OWN.
Don't Be Delusional. Every Over Night Success Story Has a 10 Year History.
The bond of father / son, mother / daughter and parent / child CAN be powerful if you show them the simple things in life:
- work hard
- do what you say / follow through
- say please / thank you
- talking positively / no gossip talk about others
Time for Some Truth:
Step 1: Write down your goals for life / lifting
Step 2: Do a work ethic / strategic analysis: Write down 5 - 10 things you MUST do consistently to achieve your goals.
Step 3: Are you aggressively following through on these actions needed to succeed? Day in, day out?
Step 4: Identify the activities you are engaging in that pull you away from your goals. Start removing these negative / time wasting actions and replace them with strategic actions to bring you closer to your goals.
Step 5: DO THE WORK.
Remember, you don't deserve anything, you have to EARN it.
================
Have you read The Encyclopedia of Underground Strength & Conditioning but haven't reviewed it on Amazon? Please leave your review HERE. It would mean the world to me.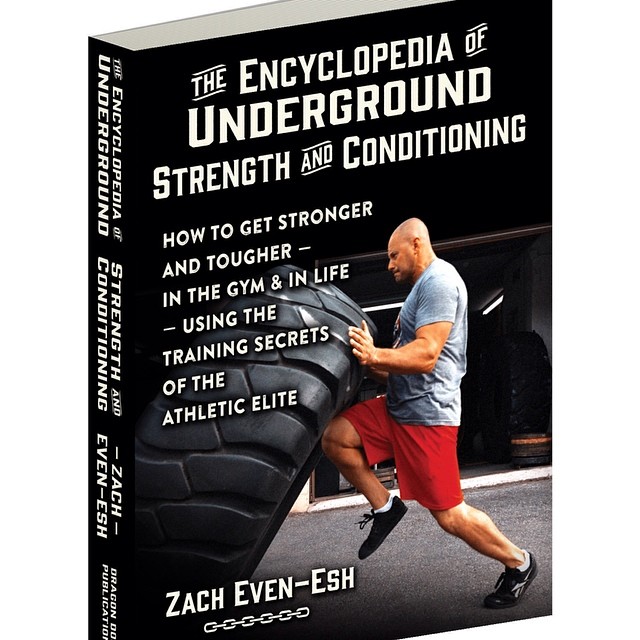 (Visited 95 times, 1 visits today)