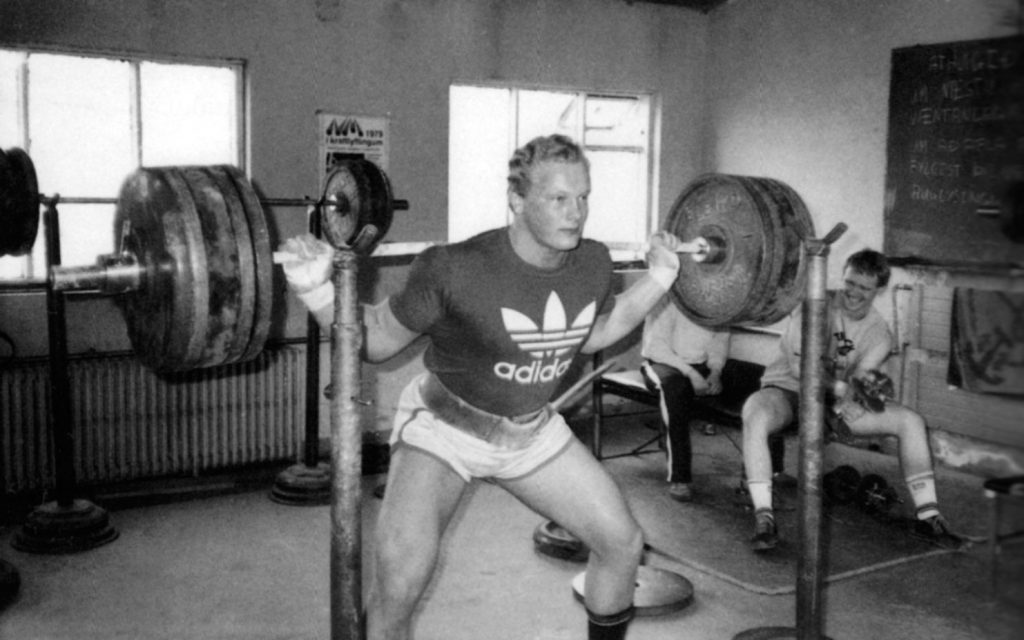 I have recently watched the documentary on The Viking, Jon Pall Sigmarsson.
It's an amazing tribute to one of the most dominant World's Strongest Man Champions. What a pure beast this man was. He unfortunately passed at the young age of 32.
To see Jon Pall's evolution of training and various forms of strength competition was incredibly inspiring, and you can bet that tomorrow, at My Gym, The Underground Strength Gym, I will be attacking some serious strongman work using Stones, Sandbags and Farmer Walk Variations.
This is what I love: lifting, carrying, pushing, dragging, MORE carrying, pressing and the overall challenge of battling against an odd object. It's so simple yet so effective.
I don't have any motivation behind trying to complicate something so simple and effective. No fads, No gimmicks. I hope to see hard work become a new fad one day. Too many gimmicks out there promising the world through short cuts and fancy training. It's a shame people believe this, let alone but it.
Being a "my way or the highway" kind of coach / lifter is something I am not.
I do not espouse one way and only that way of training. I know it feels best to combine old school bodybuilding, Underground Strength Training, calisthenics, sprinting, wrestling and more.
I know this all too well because I have spent plenty of time under the bar (started training in 1989), I've made many mistakes but have prospered from them and so do you as I give full access to ALL inside access to how I train athletes at The Underground Strength Gym HERE. 
But, will you be like so many other people, who wish you knew NOW what you did not know back when you were competing? Sometimes you can't fix injuries, you can learn how to train smarter though, train around injuries, even heal and strength those injuries.
If you're not learning, you're not living. You must continually evolve, get better and grow. Stand for something or fall for anything. What do YOU stand for?
I know I LOVE the work and I LOVE training hard chargers who want to WIN BIG. That's me, now you gotta be YOU. Jon Pall Sigmarsson videos inspire me because of his passion and intensity. I can relate to that passion and fire!
I've done "learning and evolving" this with my shoulder and knee, 2 problem areas that began giving me issues in high school. I utilized certain methods for my shoulders and knees allowing me to continue training and gaining. I refuse to get older AND weaker.
I trained entirely with bodybuilding methods when I was a wrestler. It got me into BIG trouble because I looked strong but was NOT strong, NOT functional or applicable to sports. I would have been better off training like the old school bodybuilders, in a dark dungeon.
Now, my combination of old school bodybuilding, Olympic weightlifting, powerlifting and strongman evolved into Underground Strength Training - a world where we train in any method or style that makes us STRONGER.
I always say, "do not discriminate against the MANY ways you can train to get stronger." 
It's more of an attitude, as I have never enjoyed being around the talkers and the excuse makers. I remember this feeling when I was a teenager and I still have that feeling, I want nothing to do with the slackers, those who yawn between sets and just go through the motions.
"The secret" is not in the training tools, the secret is not in the exercises, the secret is understanding exactly how to design a program while creating an atmosphere that inspires work ethic and competition. Blend the two into one mighty formula. I have been to many seminars and certifications and none have revealed how this is to be done.
It's not just WHAT you do it's HOW you do it.
I'm about to change that. The cry babies on the negative filled forums can talk all they want, the difference is they talk, they never walk the walk.
Don't talk about it, be about it!
Live The Code 365,
Z
The Underground Strength Academy - Est 2005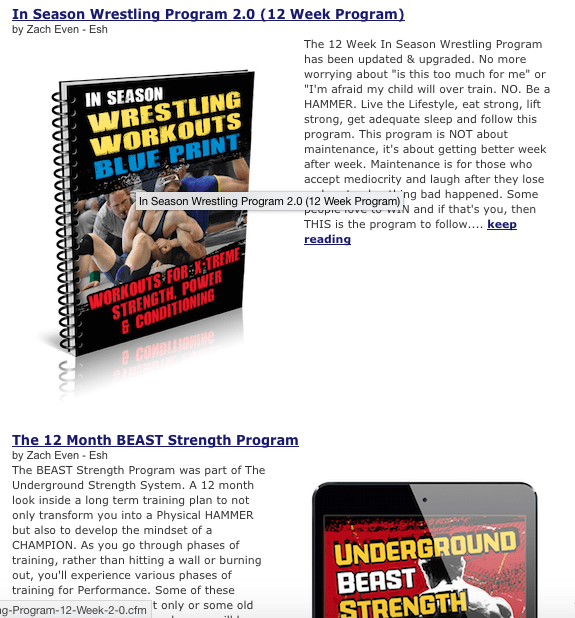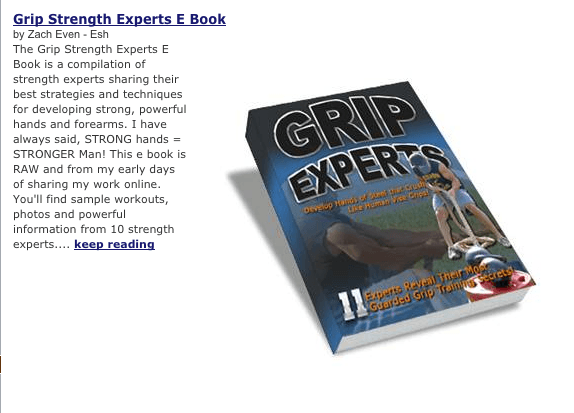 (Visited 1,934 times, 25 visits today)