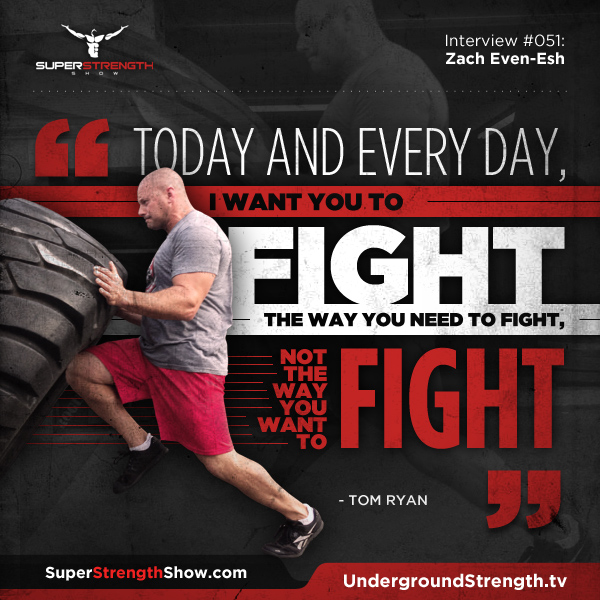 I was recently asked on The Super Strength Show for a favorite quote (shared above by Ohio State Wrestling Coach, Tom Ryan) and it brought me back to a memory of 2 guys who showed up to NJ after flying across the country, 1 of them who had JUST lost his brother.
Talk about fighting the way you NEED to vs the way you want to.
If you're reading this, you're into lifting weights and being strong, not just under the bar but also in life.
Perhaps you're a Coach, an athlete, a parent or someone passionate about pursuing excellence.
Or, perhaps you're NOT passionate about excellence.
Let me explain......
I was recently rethinking where my daughter goes for Tennis. She is very serious about Tennis and my wife and I are supporting her every step of the way.
We travel every week for great Tennis instruction. Sometimes 30 or 45 minutes away, each way. Every few months we're in Florida for a week for very high level Tennis Coaching.
The local Tennis coaching is hit or miss. Sometimes good, sometimes bad.
Excellence Is Rarely Found In The Same Sentence as Convenience.
I've said the above quote (I came up with it myself) many times to parents who tell me The Underground Strength Gym is too far away. So, they opt for a more convenient gym even if the coaching is sub par.
The same thing goes for Strength Coaches.
The USC Cert can be within 45 minutes of their gym but they will NOT go to the cert unless it AT their gym.
Arrogance, Laziness, Excuse Making..... It will be the death of your Success.
This story explains the story of 2 men who taught me a HUGE lesson on commitment to excellence, following through and an undying commitment to Standing for What you Believe in!
[youtube width="640" height="360"]https://www.youtube.com/watch?v=gcWBe37TjVI[/youtube]
Some will take this lesson and apply it to their life.
Others will brush it off and pretend it does not apply to them.
Again, arrogance will be the death of your success.
[youtube width="640" height="360"]https://www.youtube.com/watch?v=EIZ8CqGtRdI[/youtube]
The price you pay for success will never be easy or convenient.
That is the truth.
Live The Code 365,
--Z--
The USC Cert

- NOT Coming To Your Own Backyard,

Details HERE

For Ass Kickers Who Pursue Excellence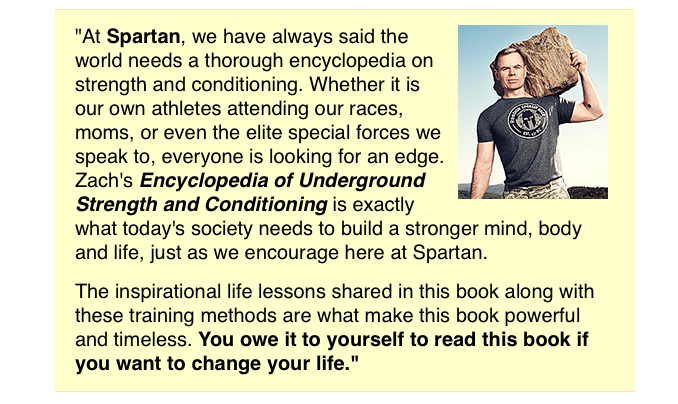 (Visited 95 times, 1 visits today)