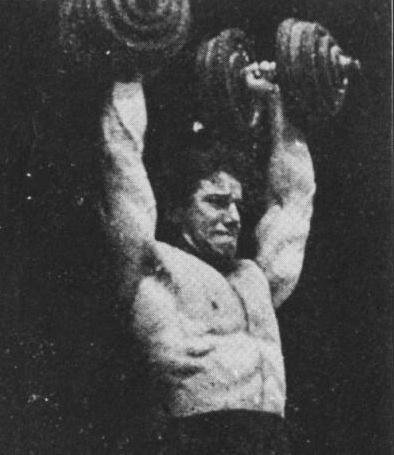 The question has been asked MANY times, and, I've posted similar to what I'm about to get into.
Check this video as I answer the common question, "How do I Know when I am strong enough?"
The REAL Answer: We can always become stronger or improve performance. Strength is skill / technique, so, adding weight or reps isn't the only way to demonstrate greater strength.
Check the vid below and then drop a comment with your own thoughts.
What about my Top 10 Bodyweight Exercises? I told you I would share them again.

Click HERE to see them.
And, here is my list of exercises you need to be attacking to build BEAST Strength:
1) Rope Climb 20' (NO Leg assistance - start on butt finish on butt) Video HERE
2) Push Ups x 50
3) Pull Ups x 12
4) DeadLift x 2 or 2.5 your Bodyweight for 1 rep
5) Dips x 40
6) Handstand Push Ups x 10
7) Run 1 Mile
8) Wheel Barrow / Hand Walk x 50'

Peace!
--Z--
PS: I'm sharing with you my favorite training resources to help you become "strong enough" and then some. If you want it bad enough, you'll take this serious and do something about it! Remember: Action is what separates the men from the boys. Make it happen.
BEAST Strength - F**k the gym, become a BadAss in your own garage, backyard or basement
Convict Conditioning - The ultimate bodyweight training regime, for serious strength fanatics
Bodyweight University - NEVER get bored with your workouts again, this is the LARGEST collection of bodyweight exercises for you to use anywhere, anytime, any place.
Gymnastics Rings - The wooden gymnastics rings that are hanging in my garage gym and at The Underground Strength Gym.
(Visited 181 times, 2 visits today)