Original Article by Jeff Everson
Excerpt from the book 'Forgotten Secrets of The Culver City Westside Barbell Club' by Dave Yarnell.
Before the last epoch of the Cenozoic era, some 65 million years ago, great beasts roamed the earth. These ponderous dinosaurs weighed as much as 100 tons and were over 120 feet long. Some had teeth the size of a child. Most had brains the size of an egg.
The dinosaurs died out and were replaced by a higher form of life. Likewise, at one point in time (the late 1950s, all of the '60s and the start of the '70s) giant bodybuilders ruled the earth. Then they abdicated, making way for a leaner, more refined and defined animal.
In the days when Freddy Ortiz sported 21-inch arms on a 5'5" frame and Dave Draper was so big that when he went into the Pacific it was suddenly high tide, bodybuilding was concerned primarily with getting massive and strong.
Cuts and the ultra-refined look (a la Gaspari) were called muscularity and judged as a separate division. Seldom, if ever, did the winner of the muscularity trophy go on to win the overall title. That went to the bulk- masters!

Bodybuilders thought they should be both big and strong.
Reg Park used to do the behind-the-neck press for reps with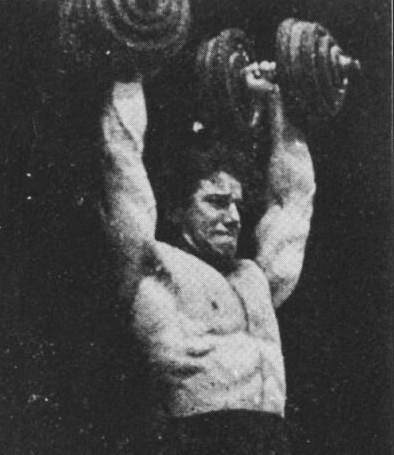 300 pounds.
Sergio Oliva - at a weight of 198 pounds - could clean and jerk 360 pounds before he even started bodybuilding.
Chuck Sipes bench pressed 570 pounds and could bend steel bars.
With just lung power, Bill Pearl could blow up hot water bottles until they exploded. He also tore license plates in half.
Before he trained back down to win the Mr. Universe, Bruce Randall bulked up to 401 pounds and did a good morning with 780!
When bodybuilders got together, they'd discuss Chuck Ahrens' shoulders and how he could press a pair of 220-pound dumbbells.
They'd talk about the day Armand Tanny did a clean and jerk of 300 pounds with one hand or the time Steve Reeves cleaned 275 pounds while on his knees.
More than anything, though, bodybuilders in those days loved to train hard and heavy and then go eat!
Up to the early '70s, bodybuilders only cared about size, and low-fat diets were disdained. Legend has it that John Grimek once ate 10 steaks at a sitting and then asked what was for dessert.
Today, the dinosaurs and the old thinking are gone - for better or worse. Now, you must be big (being strong is neither here nor there), but you must be cut and refined too, or you don't win - or make it into the magazines?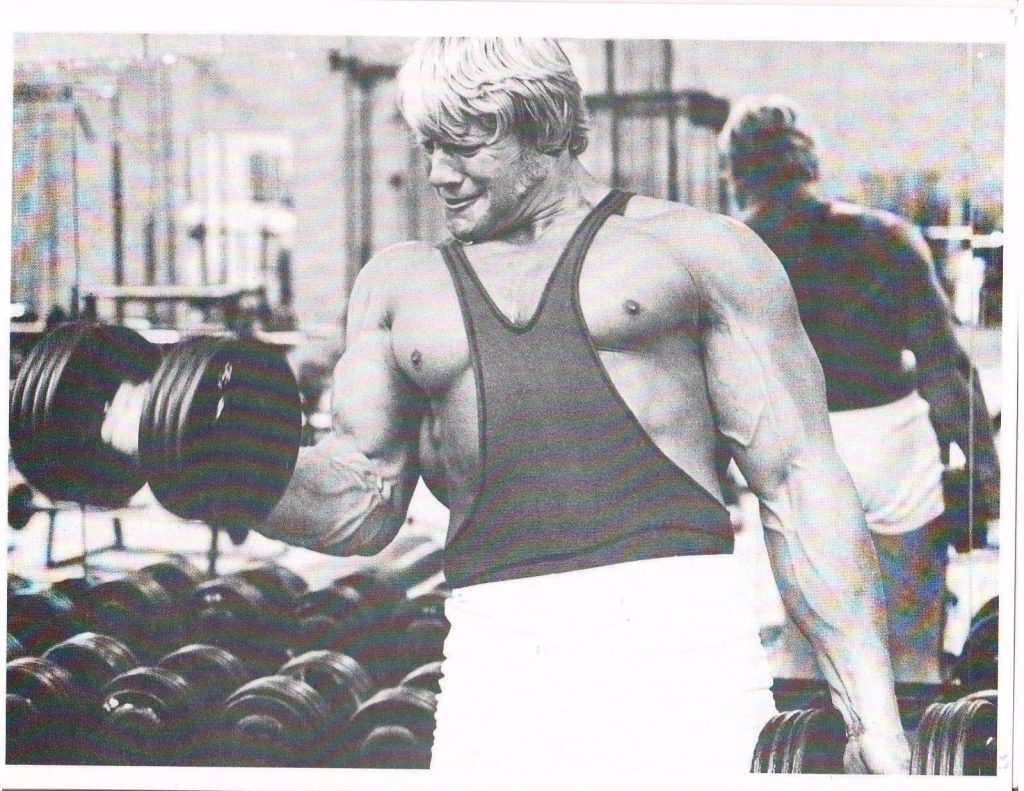 Bodybuilders today use cycle training and the modern supplements that go with that training.
Bodybuilders need to decide who they want to be, a Stegosaurus, (big and strong) or an up-to-date bodybuilder who still wants size but with the highest quality beef possible.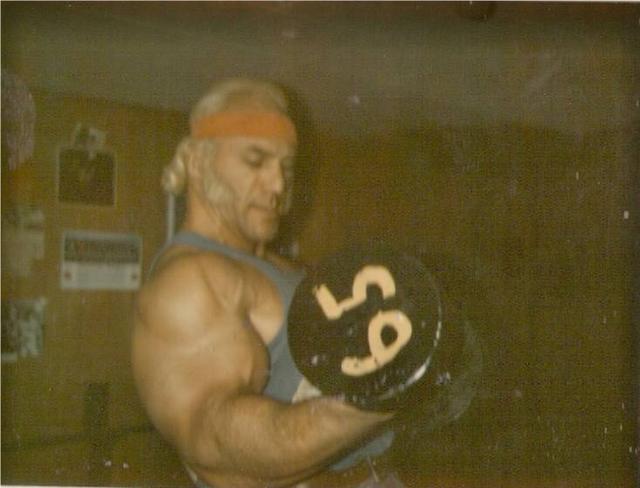 _____________________
I hope you enjoyed this article as much as I did! Back when I began lifting there were a few strength and bodybuilding shows on TV. I would cut school to record these shows or wake up super early / stay up very late just to watch them.
Through the years and decades since, information has become so overly abundant that I even get confused.
The basics will never let you down, neither will smart, hard, strategic workouts.
Stray away from the fancy BS and stick to the basics, just like this article speaks about!
_____________________
Just a quick heads up.... in 2005 I opened the doors to Underground Strength Academy, a members only site where I have updated the content with videos, e books, interviews, training programs lasting from 4 weeks to 12 months, old school bodybuilding, powerlifting, functional strength and more.

WHY am I so committed? Because I wanna see MORE strong people roaming the earth. There are too many weak people roaming the earth these days, weak in mind AND body? The MORE we know the MORE we can help others.

EVERY MONTH I'll be bringing you NEW, Kick Ass information in the way of a training program, QnA, open call in teleseminar plus more!

NOWHERE else will you find such a kick ass opportunity to have continuing education AND inspiration come your way EVERY MONTH with NO BS info.

I REFUSE to let "old school" die.....

See you on the other side.....

Live The Code 365,
Z