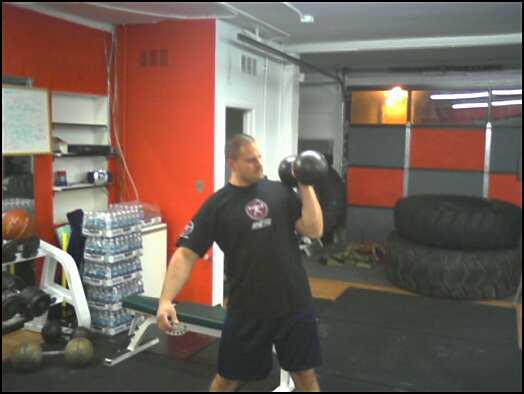 There are NO chairs at my seminars because they are hands on. Yes, you MUST learn by getting your "feet wet" or your "hands dirty" - watching and listening to lecture never cuts it.
On April 5th I'll be presenting a seminar with my close friends on how to use Russian Kettlebells, strongman implements, bodyweight drills, program design, and how to use barbells and dumbbells for immediate gains in strength, power and conditioning.
My bottom line is this: I do not give information that will complicate your life to no end. You will have information that can be applied immediately, the very next day you begin training.
In addition, I tell it like it is, giivng REAL World training methods that work on real people, not book fancy mumbo jumbo yoda talk. Ask me anything and I'll tell it like it is.
Be prepared for April 5th because the world of strength and conditioning is gonna get rocked, BIG Time!
Click HERE for the details before there are no more "seats" available.
In Strength,
Zach Even - Esh
(Visited 28 times, 1 visits today)