When I made the transition from my bodybuilding workouts I had a bad taste in my mouth. I was wrestling or competing / training in Grappling & BJJ and the 2 simply didn't blend.
I was getting injured quite a lot and I wound up ditching a lot of bodybuilding work, mainly because I stopped training in a traditional gym environment and I was now training in my garage.
No machines, no cables. Just free weights and odd objects.
I began developing a different type of strength. Different than what I used to call "gym strength" where I could lift heavy in the gym but guys that looked smaller / weaker than me were not getting injured like I was.
My upper body strength climbed but my lower body had a tougher time on the comeback trail, mainly because of my ACL repair.
Now, closing in on age 40 and with a LOT of mileage on my body under the bar (Training Since 1989) I needed a change. Not just physically, but mentally as well.
I am still squatting, deadlifting and power cleaning, but I have a slight tear to my Rotator Cuff and I will likely get a scope in the late fall / early winter. I am no longer benching and I certainly miss that!
Why You Need A Coach
After training for so long I wanted to step out of my comfort zone and out of my knowledge zone and connect with someone for nutrition and training. I connected with Paul Carter as we had spoken before on the phone but I wanted to push myself to a new level.
I've always respected my Coaches, from high school to my BJJ Coaches, I was a listener and a doer. And, like my buddy Alwyn Cosgrove says, if you're a Coach and expect others to invest in your coaching, why don't YOU have a Coach?
Even at age 39, I still want to make my Coaches and Mentors proud. I don't want to go back to them with bad news. I'm not so arrogant to think I know it all and I KNOW I can learn more from other Coaches, so I keep my mind open at all times.
My training currently has more high reps in it and by high reps I'm talking 20 - 50 reps on some exercises. I'm going very light but damn is it giving me that pump I haven't felt in a Long friggin' time!
I am doing high rep benching with Dumbbells, Kettlebells and Thompson Bells. I've added high rep leg extensions and leg curls again. Lat pulldowns, seated cable rows and various arm exercises on cables for biceps & triceps.
Here's a further explanation of my training and how you can blend some straight up raw strength training with some high rep bodybuilding work to push your gains in performance, appearance and overall gains to the next level.
The Benefits Of Bodybuilding Part I
The Benefits Of Bodybuilding Part II
Arnold's Bodybuilding Blueprint
The high rep training and added volume of work has helped my joints feel better and I'm burning more calories around the clock. I felt that by doing lots of heavy work in the 1 - 5 rep range I was slowing down.
I was feeling strong but not as healthy as I wanted. High reps on deadlifts or power cleans never felt good on my joints. But high reps on some bodybuilding work and bodyweight exercises DOES feel good.
Don't close your mind off to changing your training. Be open minded and above all else, be a WORKER. There are no results without the work. I won't be jumping from this program to the next in 2 weeks. I am on a 12 week coaching program and sticking to it.
My reminder is always the guys who were in their late 30s and early 40s, when they would see me in my mid and late 20s, they always said to me, "Oh yea, I used to be like you. I used to have time but one day you'll be married with kids and won't have the time....."
I always say, I am NOT like "everybody else". I am married with kids, running 2 gyms and a multi faceted business online. Dedication can happen anywhere and everywhere in the world, regardless of your situation.
NO excuses.
Live The Code 365,
-Z-
Get Coaching From Zach

HERE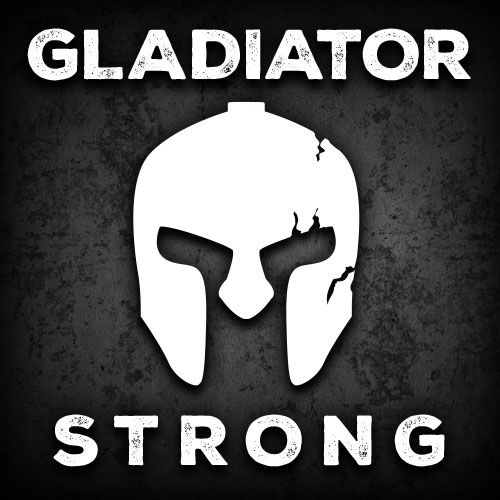 (Visited 1,550 times, 10 visits today)