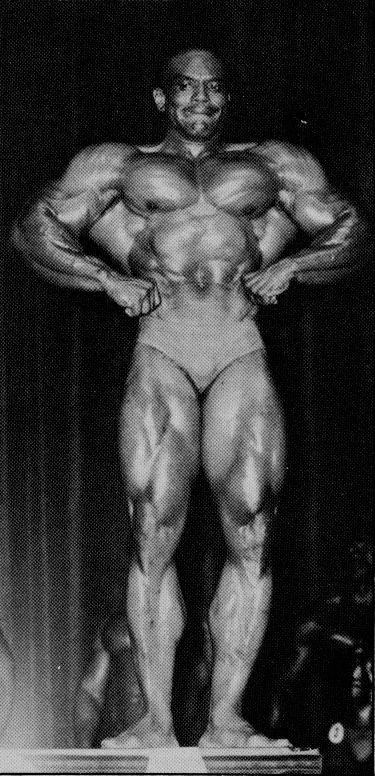 Above, Sergio Oliva, a BIG proponent of The Bench Press
The Bench Press sucks.
Squats also suck.
They suck if you perform them wrong, OR, perform them too often.
Overuse injuries occur, unless, that is, you know how to build up all the support muscles and switch the angles at which you train to build up your bench and all your other pushing muscles.
You're about to learn the secrets of getting a BIG Bench Press, but even more importantly, all the things you do to improve your bench press, are going to transform your upper body into a steel forged power pressin' machine.
You see, in real life, pushing power from ALL angles is critical.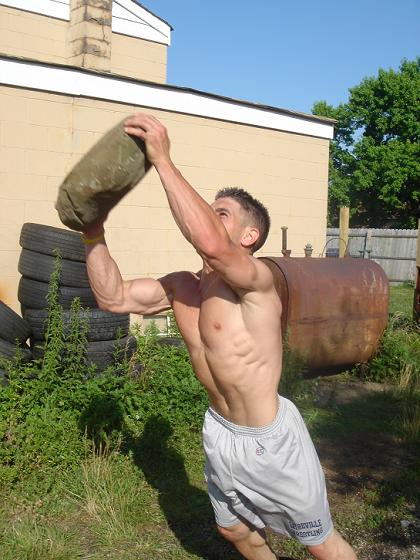 This is exactly why I personally execute, as well as my clients, push and press and throw objects from various angles. We throw kettlebells and stones, press sandbags, barbells, dumbbells, odd objects and more.
Pressing / Pushing power is not to be taken lightly, and one of the BIGGEST, yet most underlooked benefit of having a BIG Bench Press is what it does for confidence.
Don't be misled by the fallacy that only powerlifters should bench press.
Powerlifter or not, you can learn from powerlifters who understand the application offorce.  
Check out this video below and drop a comment with your thoughts, questions or anything that you want to share.
Notice how we bench with thick bars, incline press with awkward heavy dumbbells (130 lbs each hand!) and do thick bar military pressing. Those were Football players and Basketball players pressing away.
If you have a BIG Bench, post a comment and let us know why.
If your Bench sucks, post a comment and let us know why.
More to come manana bruddahs!
Peace!
--Coach Z--
PS: Check this out!!
My Buddy & professional powerlifter, AJ Roberts, compiled his BEST secrets for your Big Bench Course HERE.
If you snag a copy from HERE, forward me your receipt because we're gonna hook you guys with a FREE teleseminar, Thursday night!
We'll be talking powerlifting for athletes, powerlifting combined with Underground for athletic development and packing on rugged muscle, the bench press and how to jack it up and bust through your plateaus, and of course anything you want us to chat about regarding training. You can ask us any questions you want!
It's going to be a freaking awesome teleseminar, I am psyched and can't wait to unleash everything you want to know about, NO Holds Barred! 
Click HERE to get your Big Bench Course and get in on The FREE Teleseminar this Thursday.
Get Your Course NOW and Get in on Our Teleseminar!
PPS: You will also get a killer Bonus from me, The Sandbag Assault Course. This course alone will mold you into a Beast.
(Visited 242 times, 5 visits today)