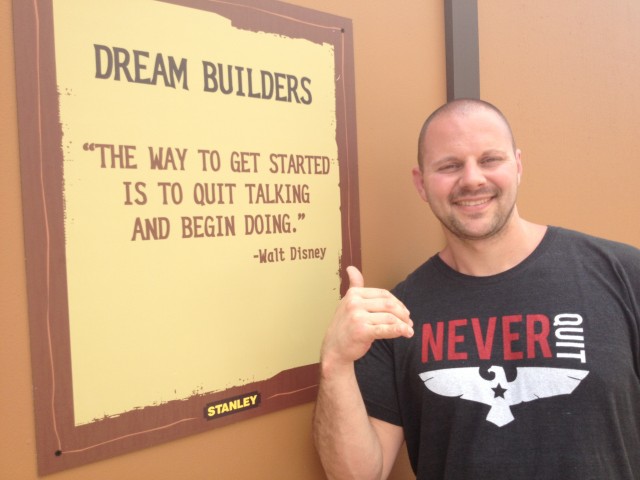 I want to help a few struggling High School Coaches.
The Rules are explained in the Video below as to how you can WIN The High School STRONG Program.
The results we've proven to develop in athletes since 2002 is POWERFUL to say the least.
Those who know, KNOW!
Here's an 8th Grader showing his Strength & Toughness...... Imagine what he will become in High School as he continues to train......
Of course, it's FREE of $$$ but it is NOT FREE of:
Dedication to the athletes
Dedication to EXCELLENCE
Learning the program & watching the Videos of the exercises
Coaching your Athletes
Time
Energy
Passion
As you can see, NOTHING IS TRULY FREE.
We ALL pay somehow, someway.
I can't wait to see the Coaches who put this program to use and how it helps their athletes become Stronger, Tougher, Faster & More Successful in Sports, School and LIFE.
1 Coach already won. He took action immediately and sent me a photo of his boys doing work!
THAT is The Dedication YOU must have as a Coach.
If you and your team are TRULY struggling, I am ready to help.
Contest Rules Explained in the Video:
[youtube width="707" height="400"]https://www.youtube.com/watch?v=Xj7P4J6q5dU[/youtube]
HOW TO ENTER A CHANCE TO WIN THE HIGH SCHOOL STRONG PROGRAM....
In the comment section below, write a few paragraphs as to WHY you need my help with The High School STRONG program & HOW you will implement this program. Describe your WHY & prove that you're a Coach who Genuinely CARES & Genuinely Needs this program.
You can ALSO create a Video & post it in the comments section below. Make sure the Video is Public on YouTube & Title It: 'High School STRONG Inspiration Contest'. Get creative with your Video and speak from the heart. Show me your weight room & show me you are not a Coach who is just punching the clock, collecting a pay check.
The 4 Coaches who write / create video from the heart and TRULY need my help will GET it!
The DEADLINE to Post your Comment Is Tuesday, April 5th 9 PM EST.
WINNERS Will be Chosen Wednesday, April 6th.
Live The Code 365,
--Z--
Get High School STRONG

(Visited 95 times, 1 visits today)