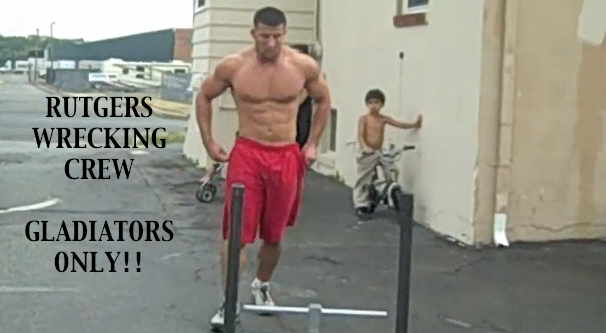 Anytime you think you're too busy to warm up, think again. Regardless of your age, it never pays to be "too busy" for a proper warm up.
Give yourself 5 minutes to hit a warm up specific to your workout and mobilize 1 or 2 areas of your body that need attention. The "I'm too busy" excuse is never acceptable. Even for myself. When I say this BS excuse in my own mind or to others, I deserve a punch in the face.
Whether or not you wrestle is also irrelevant. Although the Video below shows some of the wrestlers I work with, I always emphasize and ask others:
Does it HURT you to be Stronger?
Does it HURT you to be more Athletic, Explosive & Tougher?
Does it HURT you to have better overall stamina, muscular endurance & conditioning?
Forget the "sports specific" BS and understand that the qualities of being ALL Around STRONG is good for ALL of us, regardless of age, sport, gender, etc.
Check out this warm up Video with a few wrestlers and a visiting friend as well as tough upper body workout these Gladiators went through.
You'll also see the workout in detail. Enjoy!
After this warm up, here is their Upper Body workout:
1A) Weighted Push Ups with Chains 4 x 8 - 20 reps (Last Set, drop set)
1B) Rope Climbs 4 x
2A) Double Kettlebell Push Press 4 x 5 - 8 reps
2B) 1 Arm Dumbbell Rows 4 x 6 - 12 reps ea. arm
3A) Band Face Pulls 3 x MAX Reps (10 - 20 reps)
3B) Kettlebell Farmer Walks 3 x Approx. 150 ft.
4) Finishers: Grip + Abs + Sled Sprints x 3 Rounds Non Stop
After the workout get your cool down dialed in. Foam Rolling, Dead Hangs, Hip Mobility, etc.

I vary the cool down but it often incorporates the following:
Deep Breathing Practice
Static & Dynamic yet Controlled Stretching
Soft Tissue Work on Tight Areas Using Various Tools: Rumble Roller, LAX Ball, Trigger Rollers & The Edge of Dip Bars.
From there it's crucial to hydrate. I often have a full bottle of water and then get in a post workout shake.
The success is in the fine details.
It ALL takes discipline and dedication.
Those who follow through reap the rewards!
Click HERE To Gain Access to Our Monthly Workouts From The Underground Strength Academy


______________________
Click HERE for Our Wrestling Strength & Conditioning Course: 'Wrestling Workouts That WIN'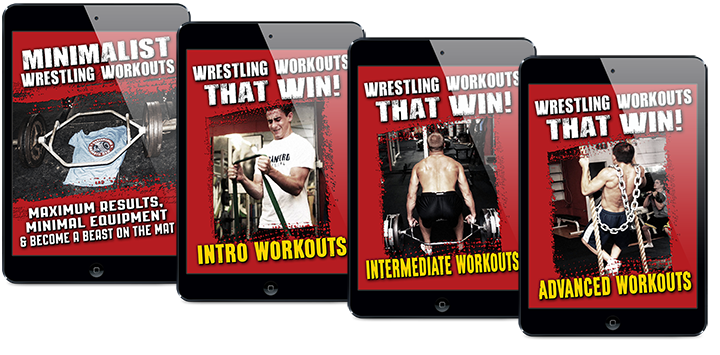 (Visited 1,794 times, 9 visits today)