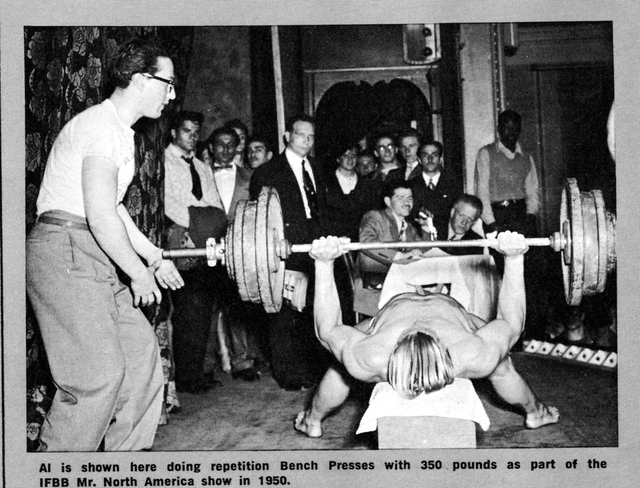 Sometimes.... ya just gotta get The damn job done. Period.
What to eat, how to train, optimal sets and reps, how long to rest, circa max phase, belt or no belt?
I get these questions ALL the time and I go back to my days of lifting at The Metuchen YMCA in 1989 and 1990. Many of the guys in that crammed, old school weight room were built like brick shit houses.
Here's 3 Reasons Why You're NOT Getting Stronger Or Bigger:
1) You're too worried about the tiny details.
Sometimes you just need to show up angry, with an attitude of smashing anything and everything that stands in your way.
I'm sure you've noticed when someone around you has a poor attitude.
Be it at work, the gym, out and about with friends....
The person who is always complaining and carries around their negative energy is the same person who achieves zero success in all areas of their life.
The same holds true for lifting.
Stop being a whiny cry baby and worrying about everything under the sun when you need to be getting into the gym and lifting some heavy ass weights.
2) Read Less & Train More.
I know, this sounds crazy coming from someone who just wrote a BIG Book and has countless e books, but too many people sit behind their keyboard all day and then don't know what the hell to do when they are IN the gym.
I've seen many people who can explain to me the conjugate system, CNS burn out, etc yet they have NO clue how to just show up and bang heads in the gym.
STRONG People are ACTION takers IN the gym, not behind their keyboards.
3) Excuses.
Ask a weak and skinny Dude what they ate for breakfast and they'll stumble over their words and follow up with an excuse about why they woke up late and couldn't eat breakfast.
Ask a STRONG SOB what his breakfast was and he'll talk to you about waking up early, preparing his meals, being ready for breakfast and NO excuses.
Nutrition is key.
Eat like a bird and you will be a bird.
How badly do you want to WIN?
Do you REALLY want to get BIG & STRONG?
Then KILL the excuses and HTFU.
If you are lost and don't know WTF to do, then STOP program jumping and stick to ONE simple (NOT easy) program like the FREE stuff I give away HERE.
I give it away for free so I can prove to you that what I teach you works, of course, when YOU put the hustle into it.
It might be free of $$ but nothing is free of effort. There's NO 2 ways about it.
I can keep writing but it's time to stop. Time for you to do some serious work.
Now get out there and DO the damn thing!
Live The Code 365
Z
The Encyclopedia of Underground Strength & Conditioning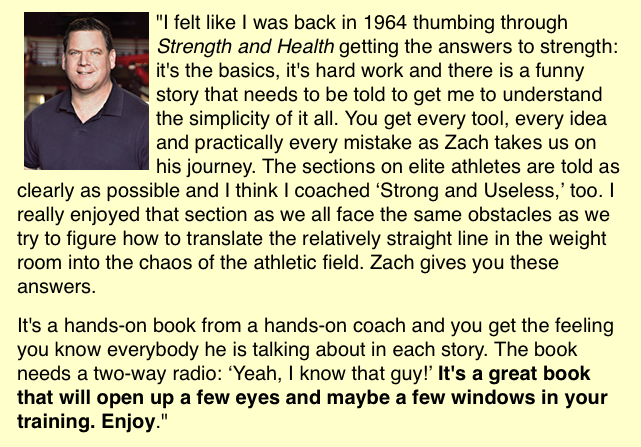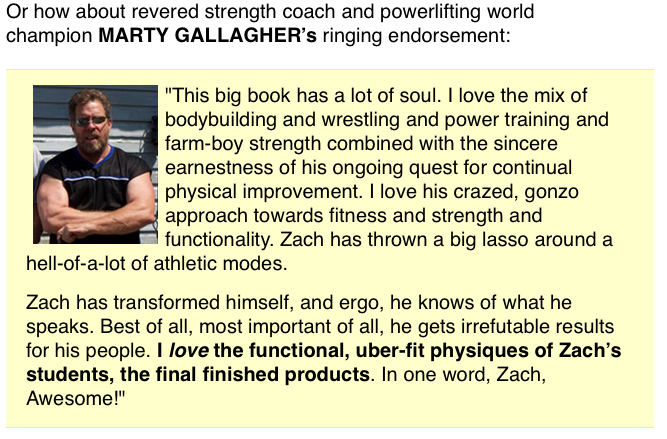 (Visited 279 times, 1 visits today)