Yesterday I exchanged  text messages with a friend of mine who has been lifting for 20+ years.
He was talking about how he can relate to everything I went through as we've been both training hard and heavy for well over 2 decades.
The nagging injuries, the strange pains in our feet, injuries from simple daily tasks like walking down the stairs in the morning.
Today, we laugh at these injuries because back in the day we would NEVER have guessed that being so strong could contribute to such strange injuries.
Of course, we'd both rather tell people that we got hurt deadlifting a car while trying to save someone's life but that just isn't the case.
We've learned our lessons the HARD way, so you don't have to experience the pain and suffering, trust us, you wouldn't want to, it just ain't cool 🙂
The mistakes we've made in training have actually made Jay & I better Strength Coaches.... SMARTER Strength Coaches.
I don't want there to be confusion here, that bodyweight training is reserved for washed up meatheads and ex athletes.
Here's the TRUTH....
ALL athletes should be using bodyweight exercises, ranging from the most basic of bodyweight movements to the advanced training methods that you can see below with some of our athletes in the videos.
After you watch these videos, I'm gonna explain to you Why and How we use bodyweight training for our athletes and why I recommend bodyweight workouts for other athletes as well.
Check these vids out....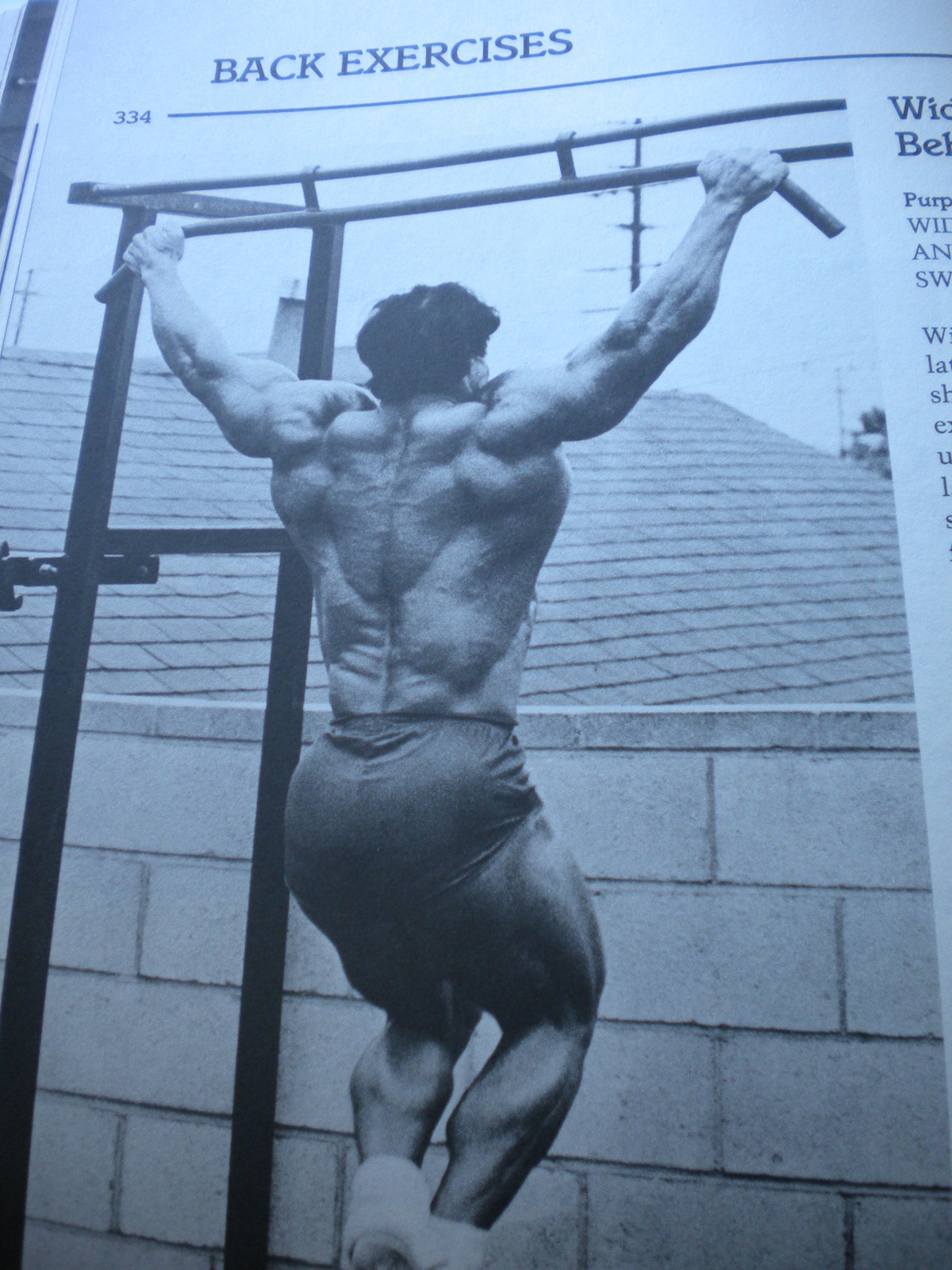 Years ago I began training more athletes aside form wrestlers. The majority of new athletes were Football players. They showed up BIG AND STRONG.
What were their "normal strength levels"?
The norms were: 
- Bench Press 275 - 315 lb for 3 - 5 reps
- Box Squat of 315 - 405 for 3 - 5 reps
- Trap Bar Deadlift of 405 for 3 - 5 reps
Those are some very solid numbers. I respect those numbers.
But..... these athletes couldn't perform bodyweight lunges or push ups during our warm ups unless their hands were elevated for push ups.
Forget about doing a pull up. They couldn't even hold on to the pull up bar for more than 2 seconds. I was FIRED up and motivated to help these boys make a change.
This was the "strong and useless" problem that I see in lots of athletes who train for gym strength vs "real world" strength.
What happened to the days of Football BEASTS like Herschel Walker, I thought to myself, guys who attacked calisthenics and sprints like it was their passion and their JOB.
If these kids weren't gonna do this extra Herschel Walker style training on their own, I was gonna lay the law down on them, plain and simple.... well, simple, but NOT easy.
These kids were WEAK when it was time to APPLY their strength.
Maybe according to their Coaches and the program they followed in their high school weight room they were strong, but... they were missing the boat, BIG time. Athletes MUST be able to maneuver their own body with control and ease.
I decided that I was gonna make the first 4 weeks for these BIG athletes training program to be focused around bodyweight training, sled work, some simple kettlebell drills (farmer walks, clean & press, swings) and aggressive conditioning using met-cons with sledge hammers, bodyweight exercises, jumping rope, sprints, sled work, etc.
I didn't care how much they could squat, bench or deadlift anymore. They had optimal strength already, now they need athleticism.
They couldn't get through our warm up without being exhausted and useless for the rest of the workout. I was DONE with strong and useless athletes.
I wanted to build athletes who were agile, mobile and hostile.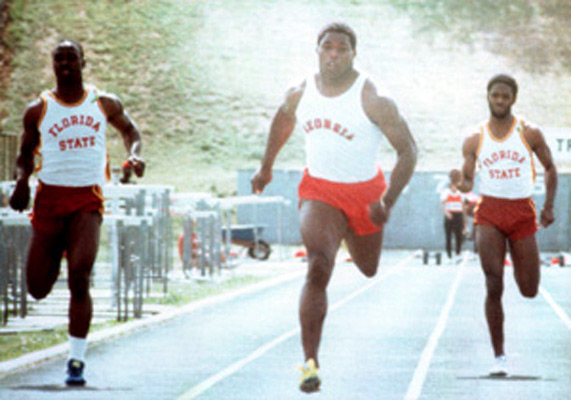 When an athletes asks me if Bodyweight Bodybuilding will be suitable for his sport I tell em' immediately, "ABSOLUTELY, 100%!!"
These Bodyweight Bodybuilding workouts center around everything an athlete needs:
- Strength & Power Endurance
- Adding Functional Muscle - NOT the strong & useless muscle I see countless athletes walking around with
- flexibility & mobility (staying healthy)
- Conditioning / Stamina / Mental Toughness
I remember thinking about the way the guys at Westside Barbell train, the strongest gym in the world.
Each workout has a focus on either strength or speed, after the strength or speed component is finished, the lifter performs muscle building work. So I said to myself, 'Why can't this be done with bodyweight exercises?"
Now, I eliminate the excuses of "I'm too heavy" or "I'm too big" to be good at bodyweight exercises.
F**k that. You become good at what is important, plain and simple. We now build ALL our athletes up to climbing rope, walking on their hands, performing jumps, sprints, handstand push ups, plyo push ups, glute ham raises, etc. We don't tolerate excuse or allow self limiting beliefs.
Big or small, tall or short, heavy or light. When you begin dominating the bodyweight exercises and manipulate their use for the various performance traits such as strength, speed / explosive power, stamina, etc you will become a BEAST on the competitive field.
In a nut shell, my advice to athletes: Dominate the Bodyweight. Period

Live The Code 365
--Z--
PS: For more info on the 'Bodyweight Bodybuilding' training system, click HERE, whether you're a competitive athlete or not, you will dig this if you want to become a BEAST.... Agile, Mobile & Hostile. Make it Happen
The Ultimate Bodyweight System for Training Athletes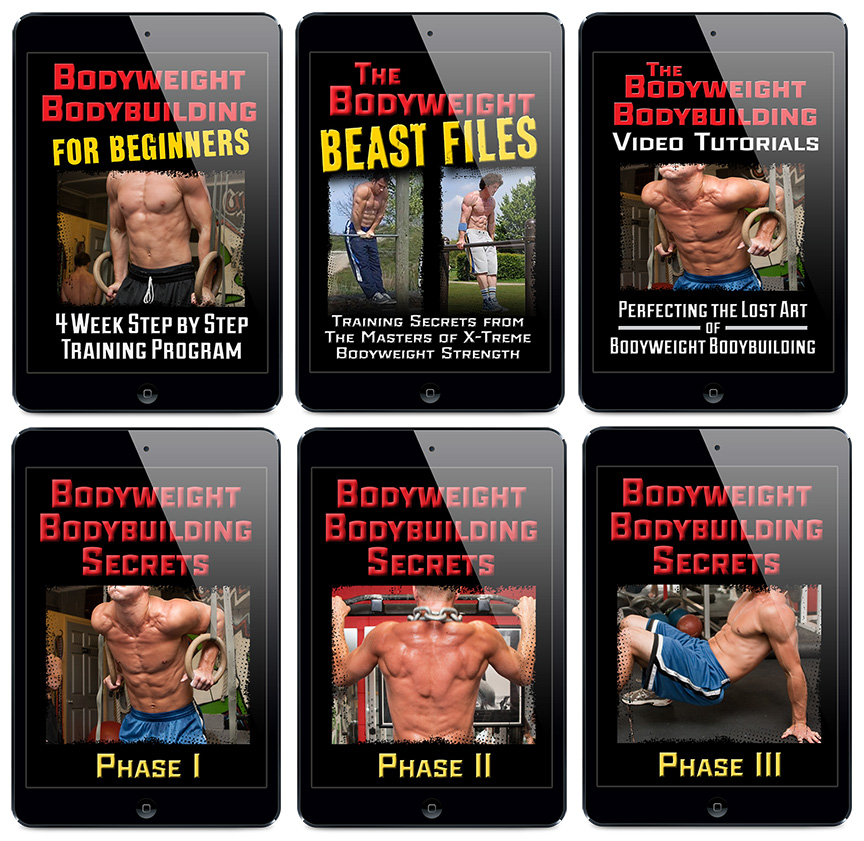 (Visited 3,746 times, 12 visits today)