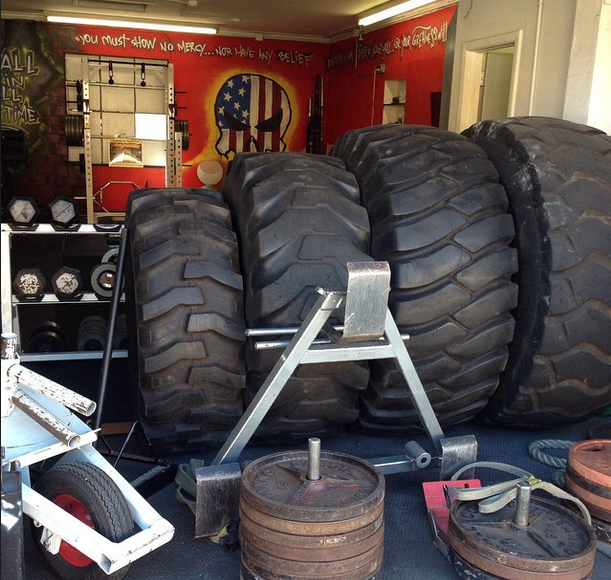 It was September of 1994. I was training at a now defunct gym, it was legit "hardcore", called Dynamic Fitness. Such a shame that it had to end, but it did. I'll never forget that gym. It shaped me and inspired me for a lifetime.....
My friend and aspiring pro bodybuilder was there catching a workout and I told him of my plans to compete in a bodybuilding show for 1995. He said "Train with me, I'm doing the Jersey in April and we can train together".
I was psyched! Andy was a freak. He was also a former wrestler and we had the same mind set when training: It was ALL out War!
I told him that I'll have to ask my Mom (hey, I was only 18, ha ha) and see if she can handle cooking 6 meals a day for me. She gave me the green light and it was ON!
I immediately cut out all bread, milk and dairy and it was 6 months out! I didn't event wait. We got after it right away and my life changed that very moment. I was going to train like a madman possessed.
I wrote down everything I ate in a small notebook including what time I ate at. I started doing cardio in the early mornings and then my training with Andy in the evenings after school was when we were at Diamond Gym. I was a Sophomore in College at the time and also coaching Wrestling. To say I was busy would be an understatement.
Once you make a decision, you gotta go ALL out on it. I did exactly that.
Andy and I trained like mad men possessed! It was WAR....
Who would be the last man standing?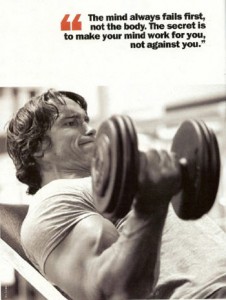 Heck, who could let alone STAND after a workout, especially leg workouts. When we did legs, we had to pull ourselves up the stairs while hanging onto the hand rails. We LOVED it.
Intensity was KING and we wanted to be the hardest workers not just in the gym, but in ALL of Bodybuilding.
I remember Andy throwing up during a shoulders and tris workout. Our pace was so damn fast and brutal, people would try to train with us and then would completely avoid us afterwards.
We pushed the intensity and refused to finish a set unless it was a balls out effort. Forced reps, negatives, drop sets, partial reps. It went on and on until our body could not move.
Is this the smartest way to train? NO. I didn't know any better back in 1994 and 1995, and on the flip side, I was a straight up PSYCHO when I trained. I had inner demons and I was so pissed from losing in wrestling that I destroyed everything that stood in my way.
I was also natural, and I knew that if I was going to compete as a natural bodybuilder, I was gonna have to crush the opposition with my work ethic. In hindsight, it was TOO intense. But I could NOT control myself. I was driven beyond what my words can describe.
Leg workouts sent my training partners running to vomit every single time. Andy would throw up almost every session. When someone wanted to train with us, we punished them for even THINKING they could train with us.
Heavy squats, heavy leg presses, leg extensions with endless drop sets and high reps..... It was brutality and we loved having others join us for workouts because our only goal was to CRUSH them and make them quit.
These were before the days of the internet so there were NO distractions. No recording this and that. Just head down and destroying everything.
There was NO time to rest, only time to get stronger and bigger.
The gym we trained at was serious. Diamond Gym has always been a special place in my heart. The music was blaring loud and we could barely hear what others were saying, which was great, as it discouraged talking.
The members only understood TWO things:
- train hard
- train heavy
Some of the physiques in that gym still blow me away today. It ALL came through gut busting hard work, intensity, commitment and desire to transform your body into something others only dreamed of.
It was my only time that made me feel like this was THE Golden Era!
After workouts we hung out in the locker room and the older guys told stories of the Freaks from the 80's that were stronger than many geared up powerlifters of todays era.
Deadlifts, Squats, Benching, Clean and Press, Barbell and Dumbbell Rows, Weighted Chins and Dips..... these were all common place at the gym, and ALL HEAVY.
Dumbbells ran up to 180 lbs and YES, they actually got used for dumbbell benching, shrugs and rows.
Cheat Curls with 225 lbs.
Flat Benching with 315 lbs and heavier was common place.
Behind the neck presses with 315 was something you saw on the regular.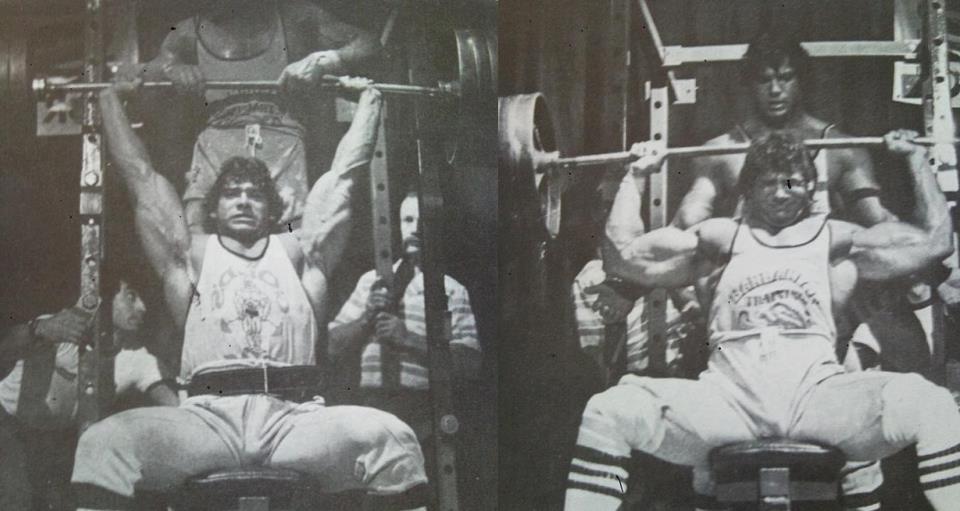 Squats with 495 lbs was a common thing as well.
Leg Press? Yes, load it up and then someone sits on top of the machine.
Rack pulls were being performed on an OLD, York isometric rack - I had never seen these before, but the guys doing them had BIG traps that stretched through their shirts. I saw guys rack pulling 6 plates and these were bodybuilders, NOT powerlifters.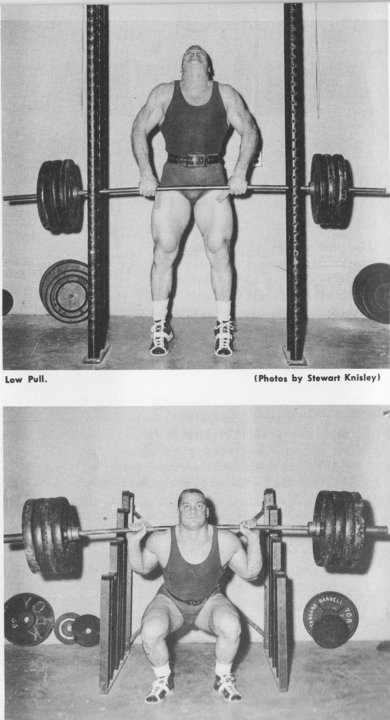 The Days of Thunder continue today at my Underground Strength Gym in Good Ol' Edison, NJ. Now in Manasquan and Scotch Plains.
Live The Code 365,
--Z--
PS: Hardcore Gyms are rare and tough to find. But you and some buddies can create your own hardcore dungeon in a garage or basement, OR, 5 or more of you can pool together and rent a storage garage.
PPS: I suggest you follow The BEAST Program as well. Click HERE to become a BEAST.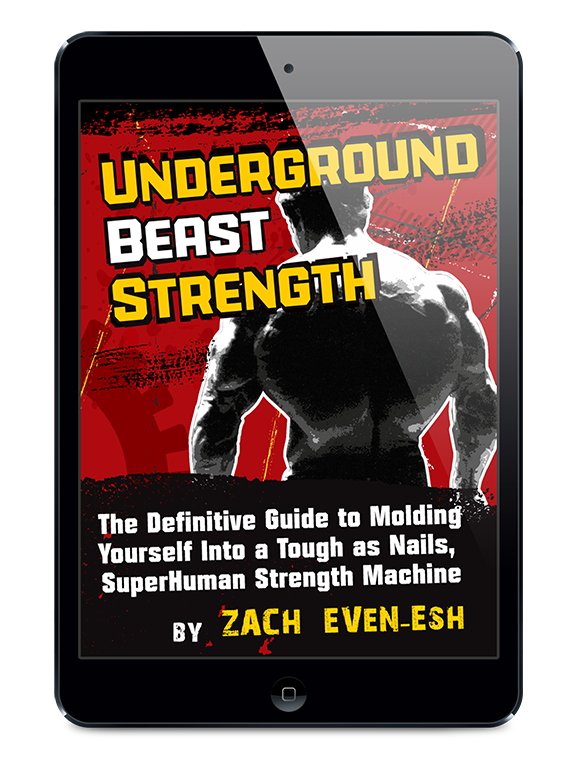 (Visited 468 times, 5 visits today)