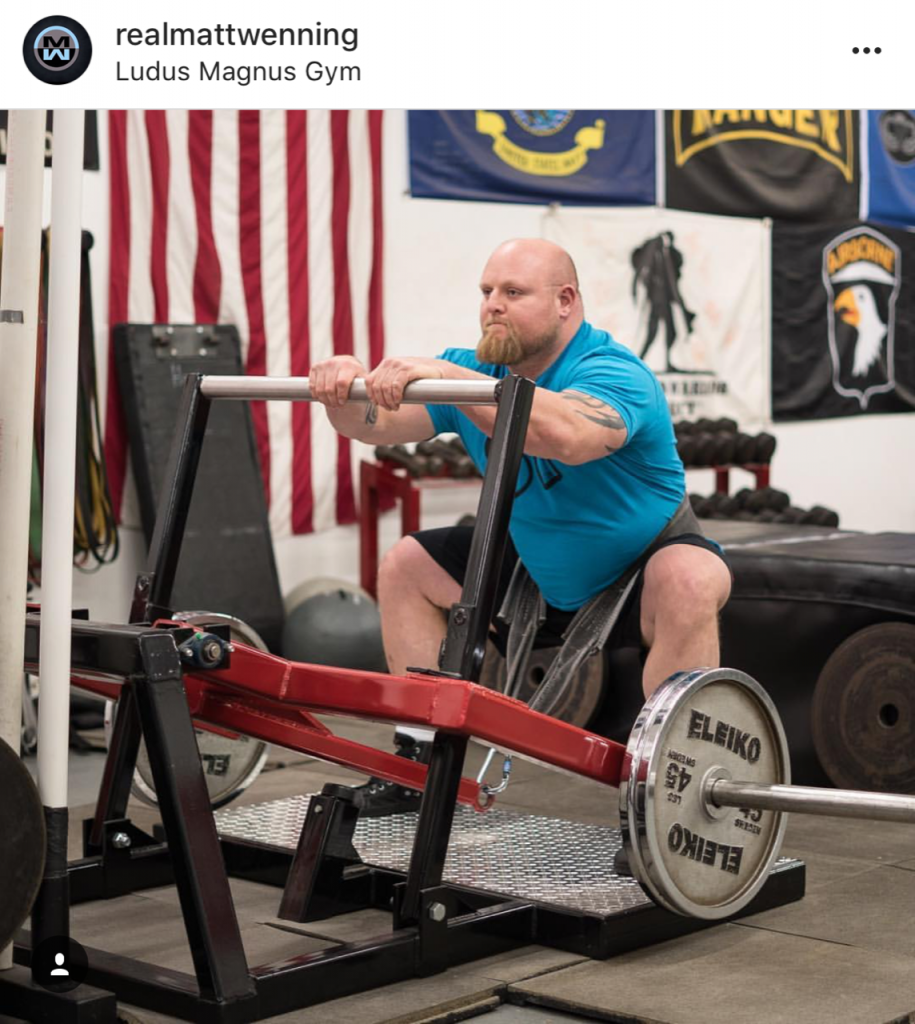 STRONG Life Podcast 146 with Matt Wenning.
Matt is the owner of Ludus Magnus Gym in Columbus, Ohio.
Matt is a world record holder in Powerlifting and consults with strength athletes as well as the tactical community from the Military to Fire and LEO departments.
This conversation was awesome as we discussed how to consistently get stronger, with the following questions / topics:
- The conjugate method for all population: powerlifters, Tactical community, athletes of all ages and even senior citizens
- How and why using light weights and high reps have been a positive contributing factor for Matt and Zach's athletes
- How Zach came back from a serious shoulder injury without surgery
- How often to switch your main lift / max effort lift whether you're a beginner, intermediate or advanced lifter / athlete
- How Matt & I view technique during strength training & sports
This conversation was awesome, Matt is doing great things to advance educating the world with regards to being strong, regardless of age and old injuries.
To connect with Matt:
https://www.instagram.com/realmattwenning/
Sponsored by https://intekstrength.com
code zach100 gets you 10% discount
STRONGLife Resources:
https://zacheven-esh.com/start-here
https://undergroundstrengthcoach.com
https://www.instagram.com/zevenesh
http://www.youtube.com/user/zevenesh
https://zacheven-esh.com/online-training-coaching/
http://UndergroundStrengthCert.com
(Visited 1,606 times, 6 visits today)