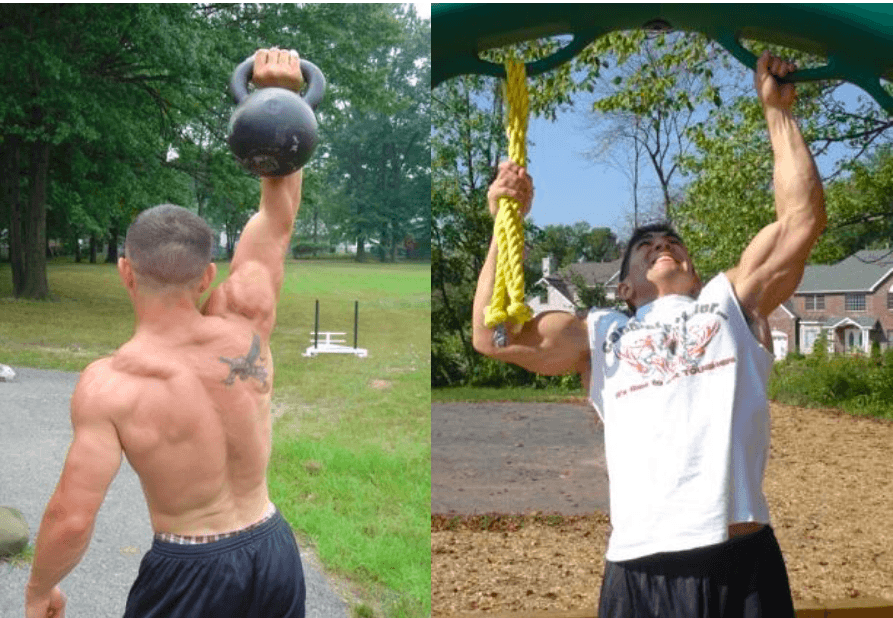 STRONG Life Podcast ep. 222
Here we GO!
6 Tips for Dominating in LIFE.
While everyone is going bat s__t crazy with COVID-19, the frauds are running wild and people are talking about free this or free that, this is Another Day at the Office. We've had FREE articles, videos, e courses and more since 2002.
And now, a sudden amazement for sandbag workouts? Kettlebells and bodyweight? Homemade gym equipment? Been crushing that for 20 years now.
Use the search button here on the website and search for sandbags, kettlebells, bodyweight bodybuilding, etc.
Training like a savage with homemade gym equipment is another day at the office for those who have been following me since day 1.
Let's crush the latest STRONG Life Podcast as I share 6 tips for Dominating in Life (and of course, a BIG part of that is your training).
Dig in and get your learn ON!
The 6 Topics covered in this episode of The STRONG Life Podcast are:
1) Training for Life / Training to be Dangerous / Training for When SHTF (S__t Hits the Fan)
2) Eating STRONG
3) Sleep for Maximum Performance of Mind & Body
4) Crushing your Productivity & Getting S__t Done
5) How to Reignite Your Creativity
6) NOT Being a Fraud if you're a Strength Coach
7) Details on The SLB

Here's a few throwback videos to give you some ideas.
Note the dates of these videos, hence the quality.
2007 Playground Workout: Bodyweight, Sleds & Kettlebells
2008: Calisthenics & Kettlebells
2006: Sleds with Ropes: Presses from various angles + Rowing with Rope or tow straps.
If you're a member of

The STRONG Life Brotherhood

, you will receive a massive bonus of downloads with enough training programs to last you a lifetime.
The coaching & accountability of the group is going to push you to achieve new heights.

(Visited 552 times, 3 visits today)