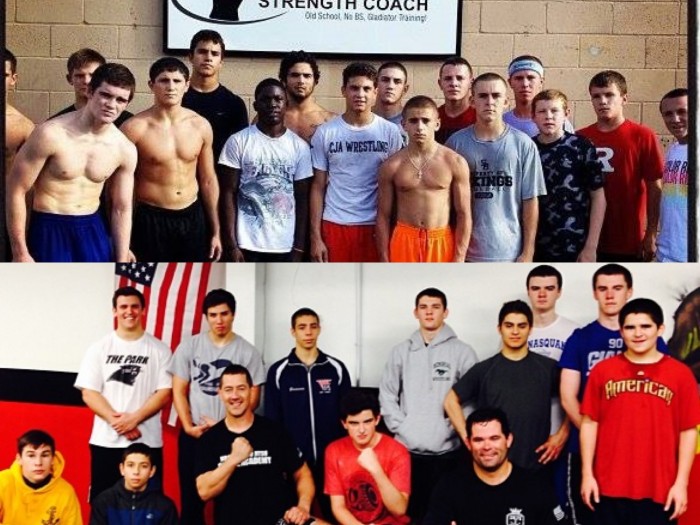 STRONG Life Podcast ep 361 - This is a BONUS episode where I was a guest on Michael Kurkowski's Strength Connection Podcast.
Brought to you by http://ZachStrength.com - Get your FREE Training Courses
http://UndergroundStrengthCert.com - The Underground Strength Coach Certification is LIVE, don't miss out on your opportunity to get The USC Cert and ALL the BONUS Gifts, they are POWERFUL! 
Thank you to our sponsor at https://www.intekstrength.com/ - 10% Discount Code on the RAW Barbell HERE - This barbell is BadAss with a center knurl and perfect for the home gym or warehouse gym
Discount Code for The Intek RAW Barbell: GGC10
OK, Team! On with the show!
Topics covered in this episode:
- Box Squat vs Raw Squat for athletes and powerlifting
- Training Youth athletes to prepare for ANY sport
- How is The Underground Strength Gym different compared to other strength & conditioning facilities / coaches
- Thoughts on using Kettlebells, specifically the Get Up and Swings and how they are beneficial for you in sports and / or life
- Thoughts on Gymnastics / Bodyweight training for athletes
- How to improve your Deadlift no matter your height or experience level
Keep on crushing those 5 star reviews and supporting the show. BIG thanks to all who take the time to leave a review as it is the BEST way to grow and spread The STRONG Life Message. THANK YOU!
Resources Mentioned:
http://BodyweightBodybuilding.com
Kettlebells for Combat - NOTE: This Video is inside The Underground Strength Academy. When you sign up for The USC Cert, you get 1 year FREE to The Academy.
http://SSPCoach.com - Strength and Sports Performance Coach Cert
http://UndergroundStrengthCert.com - The Underground Strength Coach Certification is LIVE and it is THE Cert you need to learn the training methods, a training system as well as Business strategies to grow a 6 figure strength & conditioning business
Connect with me on Social: 
https://www.youtube.com/@ZEvenEsh/videos
https://www.instagram.com/zevenesh/
https://www.instagram.com/sspcoaches/
(Visited 79 times, 4 visits today)