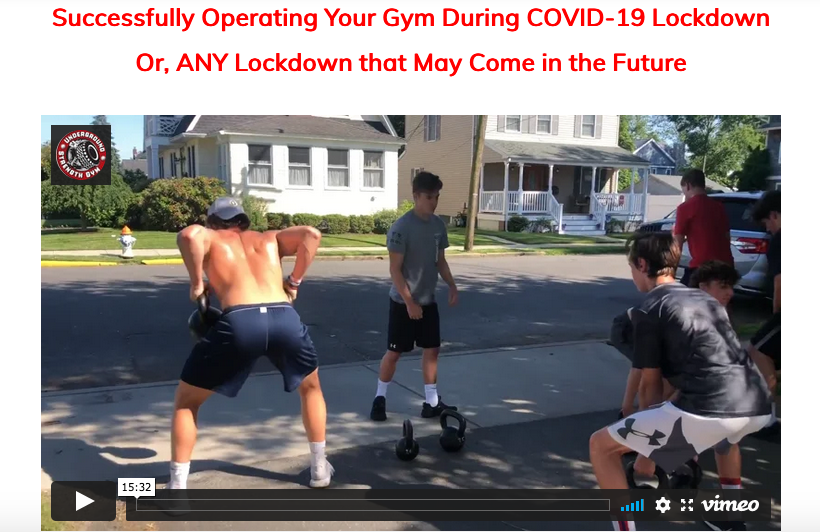 STRONG Life Podcast ep 392
As I share this post I am also remember how during the initial CVID bullshyt lockdown when I trained my athletes outside for about 1 month. The Underground at the time was closed for indoors and so we used a patch of grass on the side of the gym.
Everyone got 2 kettlebells, a mini band and then we did LOTS of jumps and sprints.
Man, we got F--ing STRONG & Powerful!!! Double KB Squats with 2 different weights, Double KB High Pulls....
As Dan John calls this, Body Hardening! 
In this episode I go back and remember being outdoors with my Football team because of renovations and that Summer we had the best workouts ever. It was like a Prison Yard!!
Listen to the latest episode and let's step UP the 5 star reviews!
Brought to you by:
Listen on Apple Podcasts HERE
Listen on Spotify Podcasts HERE
Resources Mentioned in this episode regarding calisthenics, full body workouts or split workouts, prison strength training, etc are all linked below:
More Resources Recommended:
The http://UndergroundStrengthCert.com 
Discount Code $100 Off = Underground100
7 Days FREE Coaching from Zach - Gladiator STRONG 
Underground Strength Academy EST 2005 https://UndergroundStrengthCoach.com 
http://BodyweightBodybuilding.com 
(Visited 70 times, 32 visits today)