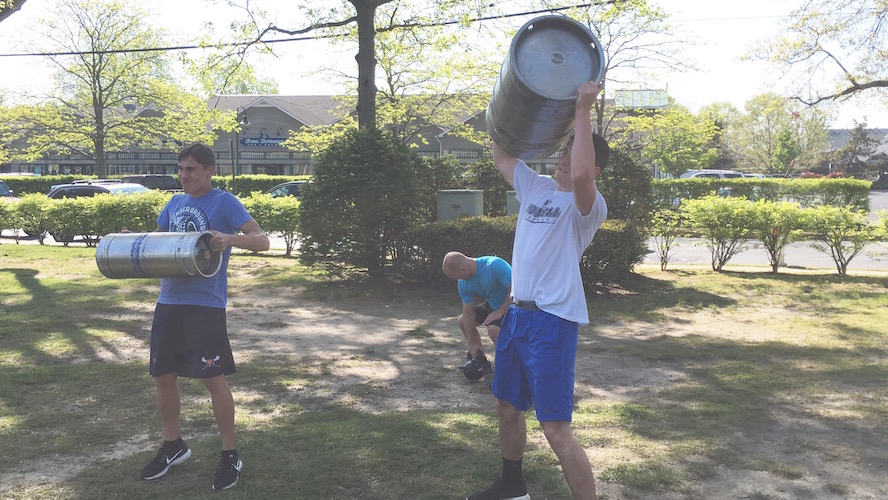 Episode 87 of The STRONG Life Podcast was a loaded QnA covering the many facets of how I started, grew and currently run The Underground Strength Gym.
As of now, I have 2 locations in NJ and a 3rd location in the works. It's NOT easy but nothing in life truly worth having is easy!
Some of the topics / questions I answer In STRONG Life 87 include:
- Program design methods for athletes VS the misconceptions of what you see on the internet.
- How I train different athletes in the same groups, from youth level athletes to collegiate athletes.
- The misconception of "Optimal Training Methods"
- My Garage Gym Start Up & Why I succeed in Business
- I Explain Why No one Respects FREE Information
- How I view social media & Why I even Use social media
- What "homework" do I give athletes to do when they are not training with us to increase their performance
- My upbringing in Israel and how my family wound up in America and WHY my Grandparents influence me the most in this world
- Training Cross Country Runners both off season & in season
- Books & Resources I favor for jump training and plyometrics
- Top 5 Books I recommend and WHY I recommend them
- Post Workout Nutrition
- How I would create a Barbell Only Workout
This was a loaded QnA and it shows me that MANY of you want more and more business start up information, perhaps more than you want training information? If that's the case.....
Listen to the entire podcast as I mention a possible idea that I might follow through on IF the interest is there. Let me know in the comments section.
You can Support the Show through the links & show notes below.
Please Take 1 minute and leave a 5 Star review and rating on iTunes. I appreciate it!
Thank you!
Resources:
Online Training / Coaching with Zach
Connect With Me
(Visited 133 times, 1 visits today)