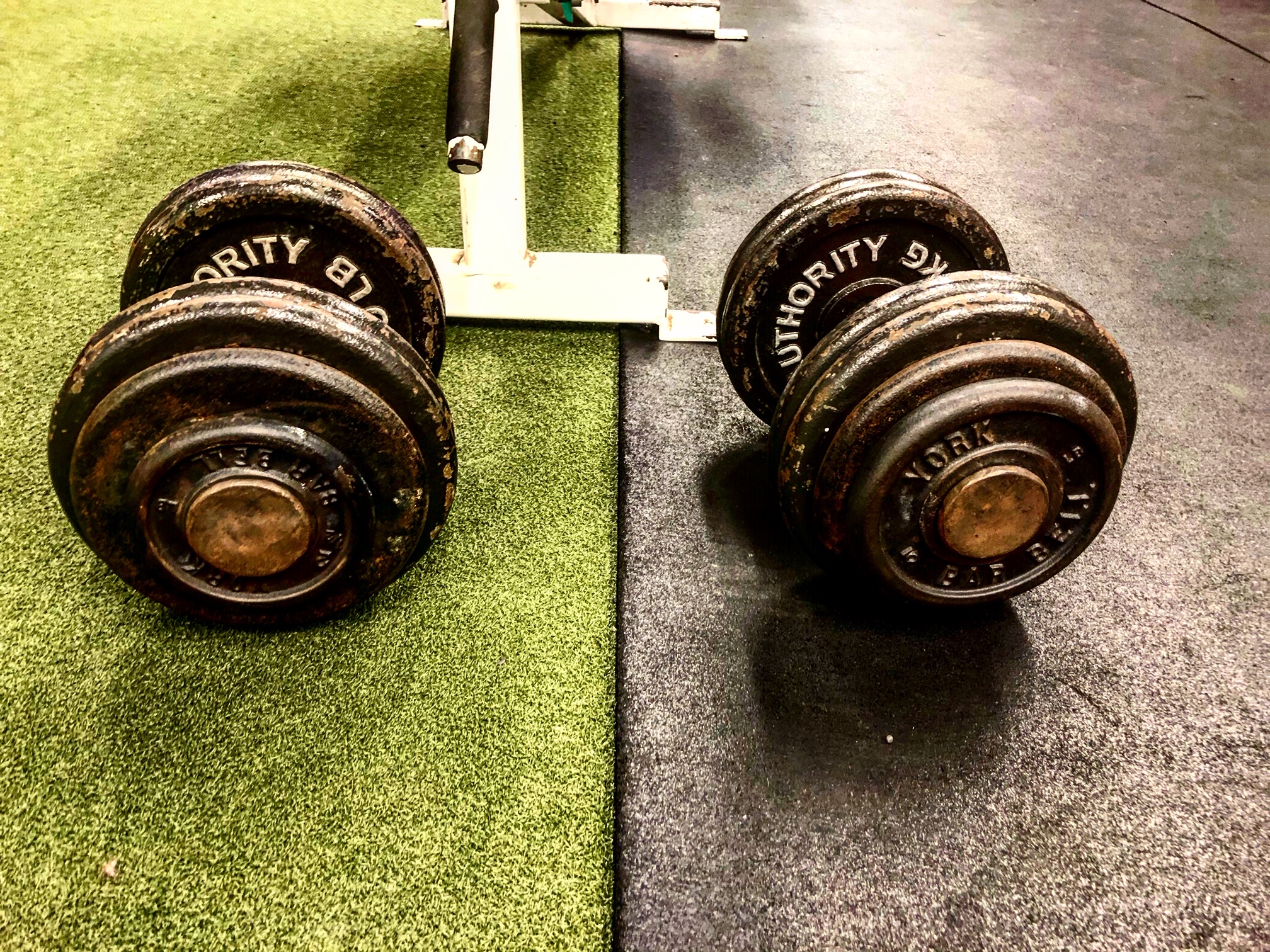 First off, the pic above of my thick handle dumbbells needs to be addressed.
I feel bad mixing Sports Authority weights with York Dumbbells. I had those plates sitting in a milk crate for ages so I just had to put them to use. I should have picked up all York Plates and I hope the Iron Gods have mercy on me for this rare mistake I've made with weights.
Now.....
Onto our topic of the day and something I'll address in depth at our Maine Seminar.
Shoulder Health.
I started experiencing shoulder issues at age 15, maybe 16.
I remember incline dumbbell benching and feeling as if someone was stabbing me in the shoulder. I was dejected and couldn't even finish my workout. Back then, a "chest workout" was 25-35 sets of a myriad of exercises.
In 1990 - 1991, no one was talking about shoulder health.
So I figured things out on my own. And after those shoulder issues came and went I learned how to manage and fix things.
Enjoy the video.
Also, inside The Underground Strength Academy there are 2 new things:
- a $100 discount code for The USC Cert
- a PDF on all the shoulder health exercises I share with my friends in The NFL and D1 level who need to really be careful with shoulders.
That being said, we ALL need to take care of our shoulders.
Got comments or questions, please post them below.
Looking forward to seeing you in Maine or at a future USC Cert at The Underground Strength Gym in NJ!
Live The Code 365,
Z
Take

The USC Cert

from Anywhere in the World.
Build BEAST Athletes & Grow Your Training Business Faster Than Ever Before!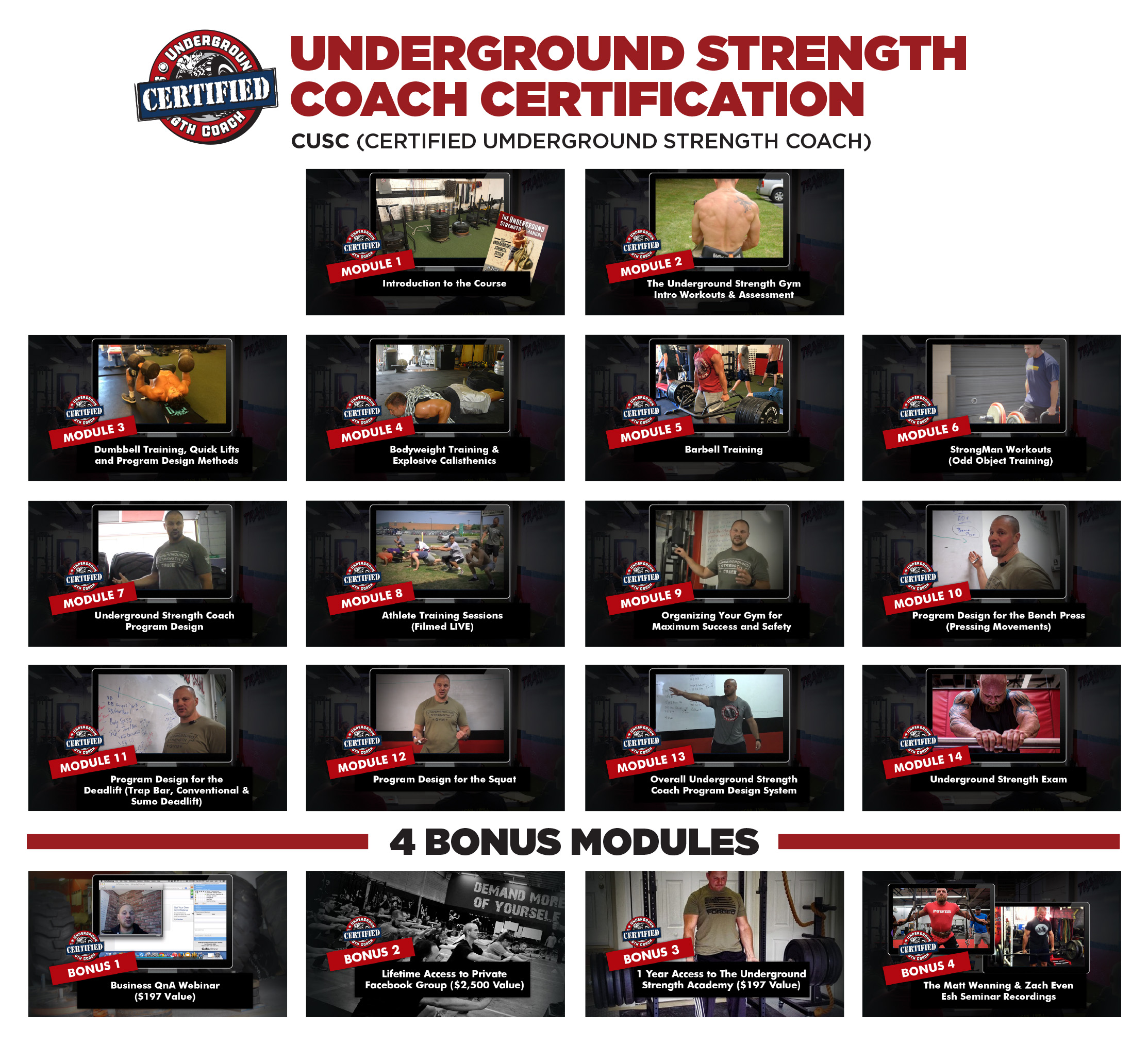 (Visited 652 times, 7 visits today)