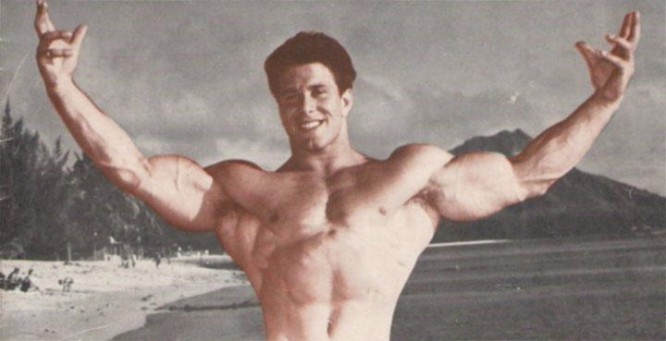 It must have been 6 years ago or so, I remember the moment quite clearly.
We were outside The Underground Strength Gym, the athletes were hitting their finishers and training like farm boys.
Back and forth they went pushing and pulling sleds, carrying the anvil, the atlas stone, dumbbells, kettlebells and sandbags.
A BIG bodybuilder and his skinny friend began approaching. The bodybuilder was jacked. His friend looked like a typical high school kid weighing about 160 lbs or so.
The bodybuilder walked up and asked if I remembered him and as hard as I tried, I didn't recall knowing him.
He reminded me how I trained him during a Summer Strength Camp I ran 2 years ago. And that's when I remembered..... he was 130 lbs 2 years ago! Now, 230 or slightly heavier from what I recall.
I was home that night watching an OLD VHS tape (you'll see some footage below) and I was pissed off that a young kid "cheated".
I made a video about the differences between what I called "REAL World Strength" and "Pretty Boy Bodybuilding". Of course, WTF is Real World Strength or Functional Strength or whatever terms were thrown around back then!?
My point was this: Being bigger, more pumped up and having the appearance of strength is WAY different than Actually Being STRONG.
Like Louie Simmons always says.....
"You Can't Fake Strong."
I know a lot of guys who can bench a lot but their squat is half their bench and they only squat half way down.
If you're gonna train for sports, the cables and machines have a very SMALL place in your training.
As the years have passed since making that first Video, I have made a part 2, explaining how and why things are more different today, especially for the high school athletes, compared to just 5 years ago.
Notes:
Min 1 - 6: I discuss WHY my mind has changed and my attitude.
At the 7 Minute mark, you can watch some of the most inspiring training footage I've come across, stuff I think MANY athletes need to do at least some of the time
[youtube width="640" height="360"]https://www.youtube.com/watch?v=Y50ZvLIhAdQ[/youtube]
I don't like the way I came across in the first Video I did on this topic. I seemed arrogant to many, but, pissed off was more like it.
There is also a difference in the bodybuilding of today compared to that of The Golden Era and prior. Look at the pic at the top of this post with Reg Park. Reg looks as if he could run through a brick wall, his numbers in the gym on the basics make you believe he can as well!
The way many bodybuild today will NOT benefit sports performance a whole lot, perhaps a little. The way Reg Park trained was powerful and strong; squatting for sets of 20, benching up to 500 lbs, pressing over 200 lbs, dumbbell benching over 150 lbs in each hand.
You can't fake strong.
The ways of the world today require a different approach in training, and, as you age and acquire bumps and bruises like myself, you might need some of isolation and rep work in bodybuilding.
Today, I do NOT say REAL World Strength VS Bodybuilding..... I say REAL World Strength AND Bodybuilding.
We need them BOTH. The style of Bodybuilding I prefer is what I was influenced by in the 70s and prior. When I was in high school, I did the WRONG stuff. The cable laterals, the smith machine pressing, etc.
[youtube width="640" height="360"]https://www.youtube.com/watch?v=PkJ97QVe7bg[/youtube]
Join My Online Team, Garage Gym Gladiators HERE
It should have been what I have the athletes doing today at The Underground Strength Gym. The results don't lie.
Just don't forget what REALLY counts and what truly represents being STRONG.
For those who don't know what REALLY counts, spend plenty of time here on my blog, use the search bar and read all the articles, watch all the videos and you'll quickly learn and become inspired to not merely look strong, but to also BE STRONG.
Till the next time,
Live The Code 365,
Z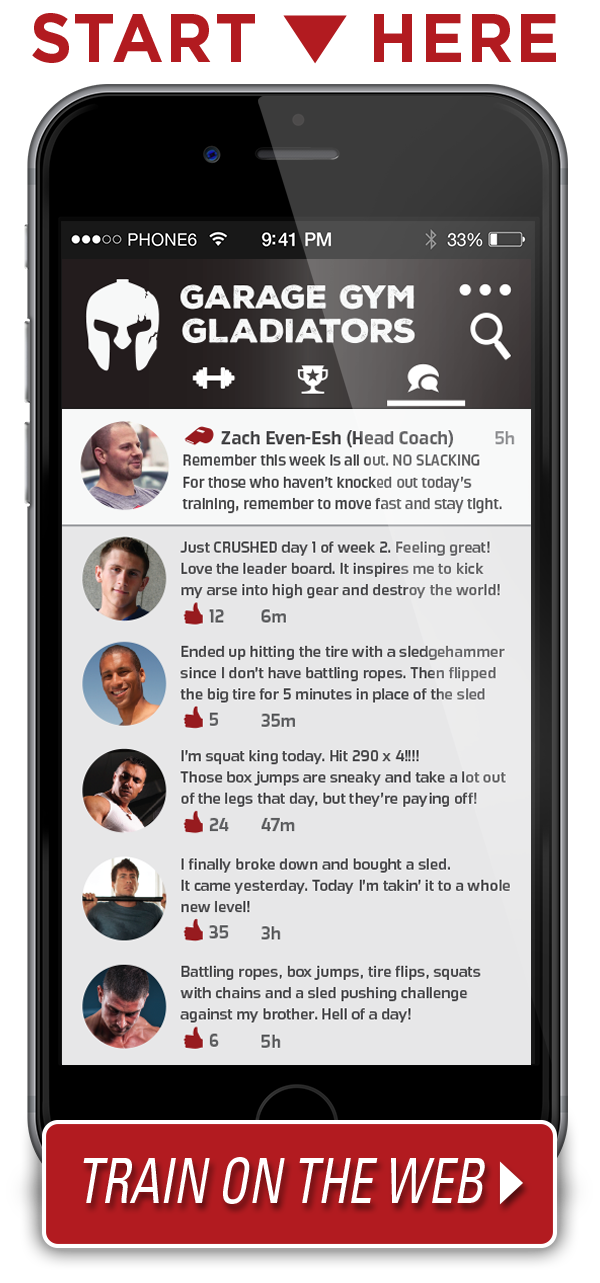 (Visited 299 times, 3 visits today)