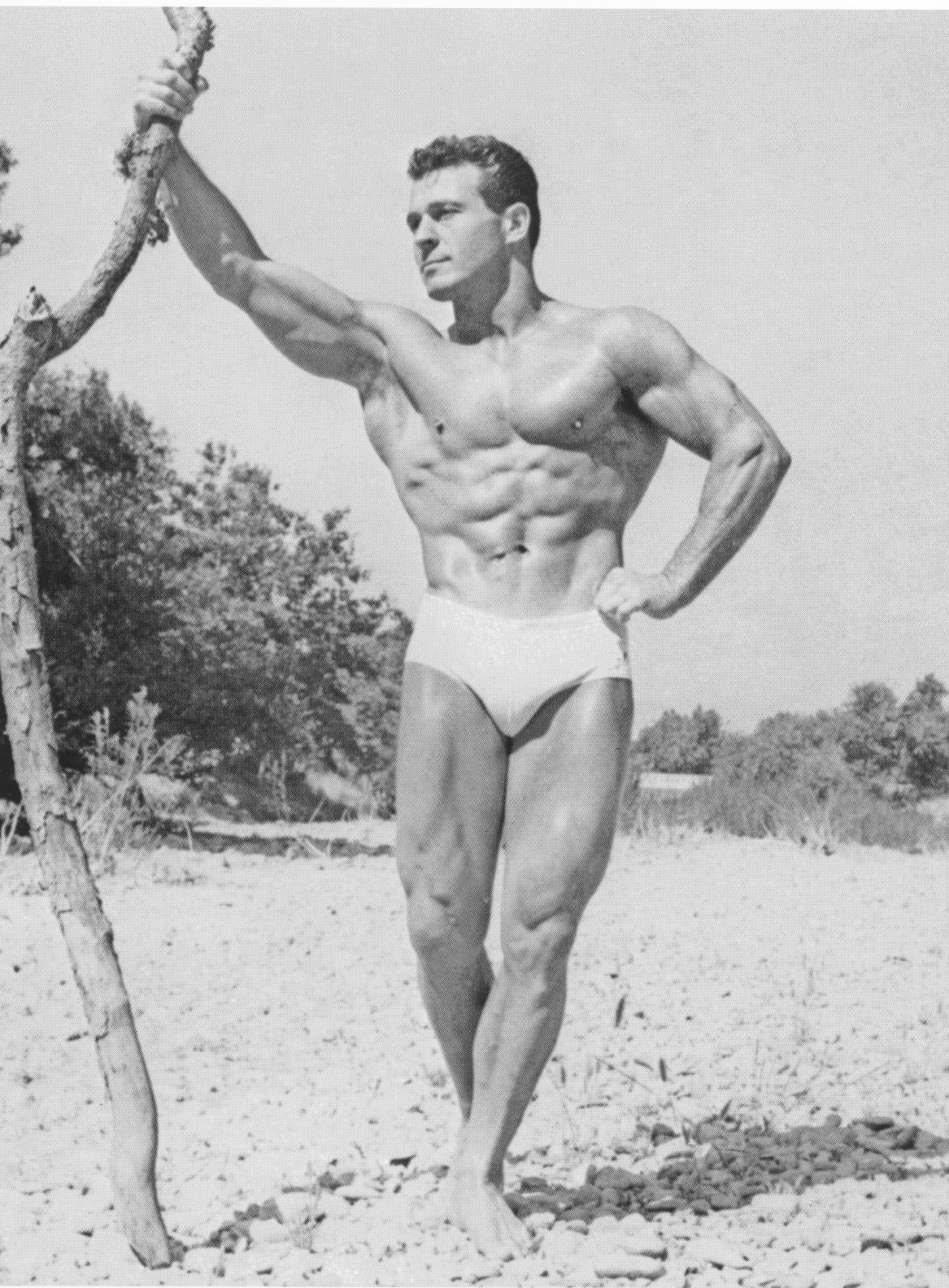 I recall the moment as if it just happened 5 minutes ago.
I was in my mid 20s and full force in my bodybuilding days.....
I was at the mall, shopping with my girlfriend at the time, now my wife. I had been single for a looong time and I was used to revolving my life around training, eating, sleeping and basically living my life on my own schedule.
Bodybuilding and working out was what I revolved my life around. I had a regimented life and nothing stood in my way when it came to eating and lifting.
Until that ONE day....I recall, this time shopping at the mall with my girlfriend, I was eying my watch non stop and was beginning to freak out on the inside....
I went past my "eat every 3 hours rule" and couldn't stop looking at my watch. I was asking myself, "Where the hell am I gonna get some chicken and potatoes around here?"
My thoughts were running rampant, crazy thoughts, such as:
- "S**t! Are my muscles going to shrink? I haven't eaten in well over 3 hours!"
- "How am I going to live like this? I can't go to the mall unless I pack a cooler with food or only stay at the mall for 2 hours!"
- "Maybe I CAN'T have a girlfriend AND live the bodybuilding lifestyle I love?"
I kid you NOT, those were the CRAZY questions I was asking myself and freaking out about. I thought I would need to get myself a little cooler packed with food and walk around the mall with it. I would look like an idiot I thought to myself!
In the bodybuilding world that lifestyle is the norm and it is acceptable; carrying your cooler around, eating every 3 hours, etc. But, in the REAL world, that doesn't work too well, and, it's NOT necessary either, which I learned down the road.
The Paradigm Shift
Around that time, I began learning about Russian Kettlebells and invested my time heavily with the forum and educational resources located at Dragon Door.com, learning from their experts. I had come across a few articles on something called 'The Warrior Diet'.
The Warrior Diet is where I would under eat all day and then "feast" at night, allowing you to get ripped while following a plan that would coincide with a typical social and working life..... busy all day with minimal eating then eating lots at night while socializing, relaxing, having free time, etc.
Sounded GREAT. I bought the book.
I was impressed with the idea of being a "Warrior". I felt connected to the idea spiritually, not just by the physical benefits. I know that sounds crazy but if you know me and my respect for anything dealing with "being tough" you can relate to me.
But, one of the BIGGEST attractions to the Warrior Diet and Intermittent Fasting was I would have FREEDOM. I would be able to be more productive and hustle through my day rather than stop frequently due to my slavery to eating every 3 hours.
I lost weight VERY fast. I must have been in the 222-225 range when I started and in 3 months or so I was down to 202-204 lbs where I hovered for a while (approx. 6 months).
I remember how I felt when the weight came off:
- Running felt great. It didn't kill my knees and ankles like it did at 220+ lbs. I would run 1 mile every day with my Dog, Arnold. Before the weight loss, running was KILLING my knees. That pissed me off because of course I remembered running 4 - 5 miles every other night when I was a high school wrestler.
- Energy was increased. I had greater energy on ALL fronts: work, personal life, morning, night, etc.
- Energy Crashes Were Gone. I used to get VERY tired after my lunch and I remember dragging myself by the last portion of my day at work. Those energy crashes were gone.
Some of the pitfalls that occurred was:
- I got weaker. I got weak on the BIG lifts such as squats, deadlifts, bench press, etc. BUT....
- I got stronger on the bodyweight exercises & calisthenics, so, it was a trade off.
After about 6 months on The Warrior Diet I had a phone conversation with Louie Simmons and we stumbled across talking nutrition. He told me how he and his lifters ate steak and eggs every morning for breakfast.
I began to MISS eating breakfast after 6 months of no breakfast and as a whole, I got tired of waiting until 8 or 9 at night to start eating. My days at that time were longer than most so my eating time started later than most rather than the typical 6 pm over feeding phase, my feasting phase began at 9 PM.
As soon as I stopped following the Warrior Diet I quickly gained back my weight and my metabolism got back to the roller coaster it was on. My body was going through shock, not just from nutrition but also from the high stress and lack of natural foods leading to a lack of detox. My body was holding onto all the crap.
I began eating "normal" according to today's standards when in hindsight, I should have eaten simple and clean. THAT will NEVER change.
Watch this Video by Jack LaLanne on Nutrition.
[youtube width="700" height="400"]https://www.youtube.com/watch?v=k4qXlMDJ1aY[/youtube]
Coupled with the high stress I had in my life at the time I had to try and figure out the nutrition all over again. The "eat every 3 hours" didn't work any more. It made me gain weight yet didn't make me feel healthy or energetic. It sucks when you learn the hard way that what USED to work doesn't work anymore.
As I gained greater knowledge through the years it was evident my metabolism had gotten pretty messed up after eating the WRONG foods along with multiple knee surgeries, shoulder and back injuries, poor sleep habits, excess coffee, high stress, etc.
One Summer I began playing with intermittent fasting again, no regularity, just following it on days I wanted to and vice versa. I would lean out a bit, regain that energy but as soon as my schedule became crazy and erratic again I went back to eating breakfast, lunch, dinner along with 1 - 2 protein shakes a day.
At that time, it was more of an emotional eating style rather than eating for performance.
Once I returned to that feeding every 3 hours the energy went down and the weight climbed back up. I didn't understand that my body became more carb sensitive than it was in my younger years. I've found that my body responds much better to high protein, moderate fats and low carbs.
My focus was always about losing weight. That was my main focus. That was the WRONG focus.
The RIGHT focus hit me when last winter I began having shoulder pain that I could not dial in. I was having immense pain in my pec and shoulder blade area when benching or pressing of any sort.
I sent videos and made phone calls to my friends and industry leaders: Mike Robertson, Eric Cressey, Bill Hartman, Kelly Starret....
My injury and pain started to interfere BIG time with ALL facets of my life and after many injuries through my years I began to STOP accepting the fact that I would be injured, sore, tired, etc.
My HEALTH HAD to be # 1 if I was to be of any value to my family and the many men and women around the world I am trying to help via Underground Strength Nation.
[youtube width="700" height="400"]https://www.youtube.com/watch?v=cx016EUSasY[/youtube]
In the fall, Jason Ferruggia and I began discussing these health issues and the evolution we've gone through after so many years of beating our bodies down with heavy lifting and constant eating.
We were BOTH tired of it and Jason had done his due diligence in researching and experimenting how to improve health, lose weight AND keep on the strength. We spoke about our past and we spoke about our family members. The conversation woke me up more than ever because I felt like I wasn't crazy nor was I alone.
Our conversation had me thinking of my Grandfather and how strong he was, how healthy he was, how vibrant he was. My Grandfather NEVER owned a car. He rode his bike and walked everywhere. If it required longer distance, he hopped on a bus and then walked where he had to go.
My Grandfather walked FAST, by the way. I remember him always being a good 20 steps ahead of me, even though he was 50 years older.
His breakfast was always light. Usually some fruit, sometimes a piece of fresh bread with cheese on it, often times veggies sliced up on the side. His lunch was strong food, often times a chicken soup or chicken along with mixed veggies. His dinner was the same, more animal meats and fresh veggies. If he snacked at night it would be a side of sliced veggies and some hummus.
Fresh Fruit & veggies were the norm for my Grandfather as he grew various fruit trees on his property. My Grandmother made fresh orange juice from the oranges, my Grandfather made wine from the grape trees. He also had pomegranate trees, grape fruit trees, lemon trees and more. Everything was FRESH and untampered with. NO chemicals.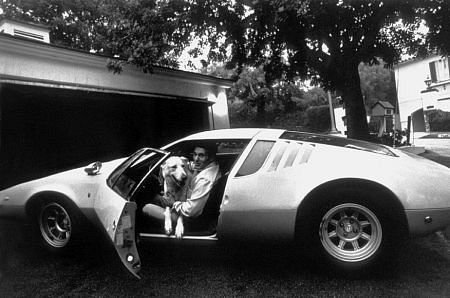 My Grandfather served in 3 different military branches (I dedicated my Encyclopedia of Underground Strength to my Grandfather, you can read the dedication in the back of the book) and his energy always blew me away. Now I know better. Now I see why and how it came about and how amazing it was to have a Grandfather who could run around all day and night with his crazy Grandkids (TRUST me, my brothers and I together were NUTS and NOT easy to handle).
We would be gone from early morning and spend all day at the beach swimming, running, playing and my Grandfather did it ALL with us. He didn't rest or lay down for one second! On the way back we would speed walk through town while my Grandfather would shop for fresh foods as he knew every person running each of the stands selling fruits, veggies, etc. I look back and realize just how amazing he was with ALL that energy and strength.
The past few months Jason and I have been talking all things HEALTH related, a far cry from our days of discussing heavy deadlifts and squats. Last week Jason sent me his Renegade Diet Plan and it was damn impressive.
It was more sensible to me than other nutrition plans I've looked at along with a strong focus on helping us performance and strength freaks the opportunity to still sneak in some food during the day with the benefits of resting your digestive system and improving overall health and energy.
I read it in one sitting late at night while I stressed about my daughter's upcoming ear surgery.I told myself I would read up to page 50 and couldn't stop. I was fired up and inspired and ordered my monthly supply of Athletic Greens.
When I wake up and drink my morning glass of Athletic Greens I imagine myself like Jack LaLanne, strong, vibrant and energetic, juicing for his breakfast. It inspires me and it has been AGES since I actually FELT a "supplement" work.
If you're my age you may remember Phosphagen and EAS. Well, I remember freaking out that a supplement actually worked. In my life, these are the only 2 supplements I ever truly felt WORKING. I can't recommend Athletic Greens enough if you're serious about your health. It's LEGIT and you actually FEEL it working.
After reading Jason's book, what struck me most, and what truly strikes me most in ANY training or nutrition program is the fact that certain programs REALLY resonate with me on an emotional and spiritual level. Sorry if that freaks you out but as you can tell from my writings this is what moves me and influences me.
We ALL must get back to the days where the focus is on health & performance, from there, the appearance will come.
But, your health is # 1. Without your health, you have NOTHING. My Grandfather had it RIGHT and there are a few people out there who have it right and are helping us move in a better direction.
I'll be sharing more of my insights on health, as you can tell, this is the direction I am moving in and it's the direction we must focus on if we plan to lead others by example.
[youtube width="700" height="400"]https://www.youtube.com/watch?v=jTBPoSScIQw[/youtube]
I'm VERY excited to move forward and share all I can with everyone involved with Underground Strength Nation.
I hope you're equally as excited and realize there is MORE to life than a BIG deadlift.
Thanks to Jack LaLanne and all of my friends and family, including YOU.... ALL of you inspire me and push me to become better and in turn help YOU become healthier.
Thanks for reading, watching and listening. Feel free to share this with friends & family if you think they'll enjoy it 🙂
Live The Code 365
--Z--
Underground Strength Academy
(Visited 2,543 times, 6 visits today)