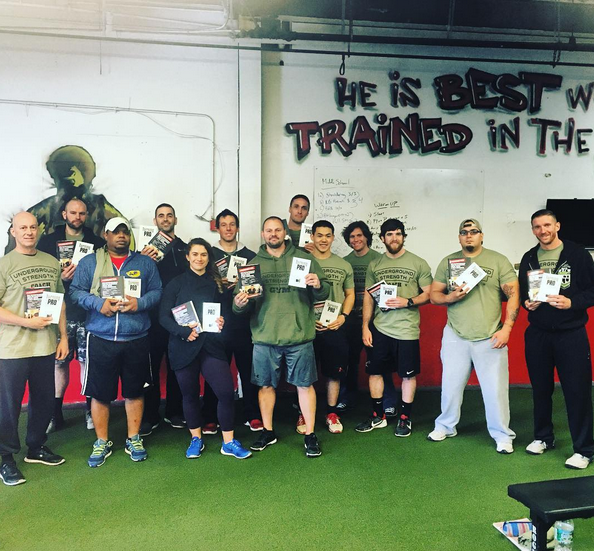 Above, The LAST Crew for The USC Cert. I Gifted 2 of My Favorite Books / Influencers:
Gary Vaynerchuk & Steven Pressfield.
I was 13 years old.
It was the Summer before entering high school.
My friends weren't doing what I was doing.
My older brother convinced me to join the wrestling team as a freshman.
I didn't really know what I was in for.
- The Intensity
- The Mental Toughness
- The Desire to Fight
- Learning How to Harness my Fear Into Strength
These were things I was no ready for mentally, although physically I WAS getting stronger.
Without the mind, I'm telling you now, it's a BIG waste of energy and time.
The mind MUST be right.
So that Summer, I was riding my bike 6 mornings a week to the YMCA.
It was a good 6 mile bike ride each way.
I'd get home and mow lawns for money.
That money went into investing in my knowledge with any and every muscle building books and magazines I could find.
I didn't have a training partner.
I would copy Arnold's workouts from his Encyclopedia and then ride my bike home. Exhausted.
After those crazy high volume leg days I would sometimes push my bike because I would do 30 sets for legs. My legs felt like jello but I LOVED that feeling. I CHASED the pain, I didn't want to avoid it. I didn't want the short cut, the 6 weeks to this or that, I WANTED the dedication!
I remember going into someone else's back yard while riding my bike home to drink water from their garden hose I was so thirsty and exhausted.
We need MORE of that intensity and MORE of that dedication. Then, take that intensity & dedication and Pour it into ALL areas of your life. It's a WAR out there because we're letting the people who accept mediocrity become the people in charge.
Think about it.
I drive by the field and see ALL the "Phys Ed" teachers sitting on the bench. I see 20-25 kids sitting out as well. THAT is teaching?
The waiter delivers your food and NEVER comes back to see how the food is, do you need more water, etc?
The world can only become a better place if we fight against mediocrity. Stand for something or fall for anything.
The World of Today.....
We're ALL "too busy" to train.
People need someone else to motivate them and coach them or they can't get off the couch.
People blame work, kids, marriage on being out of shape.
Not ALL people ..... Let's say 95%.
Many SAY they want it but their actions don't add up.
They WANT to win, but they squat half way down or as a coach they allow half squats, round back deadlifts and sitting for 5 or 10 minutes between sets. How about NO sitting down, Just DO. THE. WORK.
They WANT to win, but they fear getting out of their comfort zone.
Don't forget, the way to succeed is to Get Comfortable Being Uncomfortable.
The sh-t that hurts and makes you dig deep is what REALLY counts.
"Good Luck" Johnny......
NO. I will NOT wish my athletes good luck. The harder you work, the luckier you get.
You MAKE your luck.
You EARN it.
You don't get what you want.
You get what you EARN.
No car?
Ride your bike.
No money?
Provide service and value to others and EARN the money.
Not sure "what it takes" after reading this?
Look at what "normal" people do and take the opposite path.
At the end of the night, look in the mirror and KNOW you gave it your ALL.
Live The Code 365,
--Z--
Join Our Online Coaching Programs
Intermediate Training Program / 3 x Week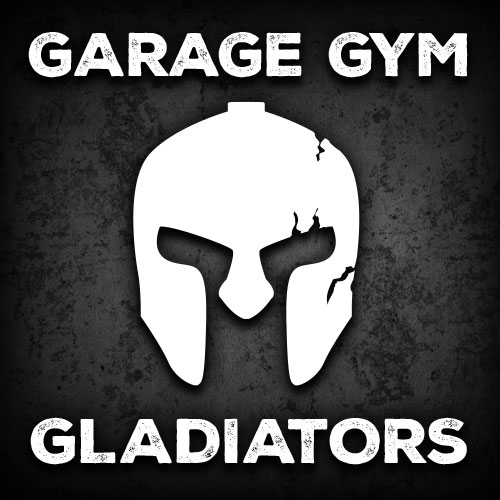 Advanced Lifters / Training 4 x Week
Silverback STRONG

(Visited 120 times, 1 visits today)