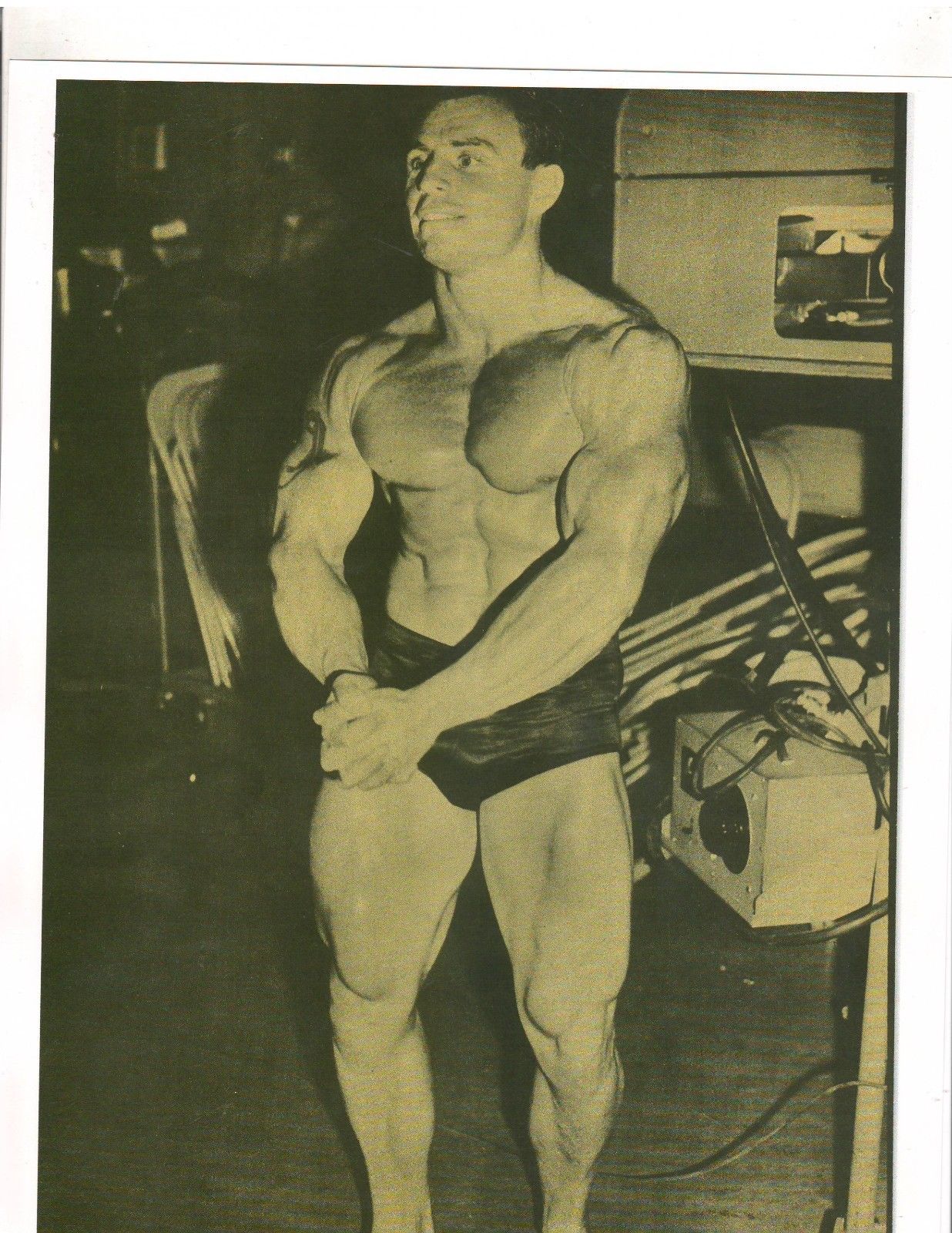 The more I utilize simple dumbbell & bodyweight workouts for myself, the more I realize less is more.
Less variety and more focus = greater results in strength and size.
I've been around too long and I want to challenge and question what REALLY works. I've seen the results of some of the most popular "programs" out there......
I wanted to see, do these athletes demonstrate greater strength? Greater speed? Greater physicality and more muscle?
Well, the program looks impressive on power point, sounds impressive on a podcast but when I see these athletes compete I see the TRUTH.
The Basics will never let you down. The fancy fads and gimmicks tend to let us down.
Less unnecessary volume and better recovery = more gains in strength and size.
The basics produce the best results, they always have and always will. There isn't enough respect out there for the dumbbell or barbell basics. People, Athletes and Coaches are trying to wow us with something novel and unique. And man, people buy into it!
Dumbbell training can't be respected when you never climb to the big weights.
50 lb dumbbells for snatches and split squats?
Come on. If it's easy, go heavier. Show me the 100 lb dumbbells in snatches. Load up those Bulgarian Split Squats!
During the teaching portion of The Underground Strength Coach Cert, the same thing happens when it's time for dumbbell training.
The Coaches discover how to maximize the benefit of simple dumbbells & bodyweight exercises. At first, the Coaches want to kick back and go through the reps with weights that are entirely too light.
I see big guys grabbing the 25 lb dumbbells. Come on.....
I tell them, "Unless you go heavy, you will NOT respect how effect basic dumbbell training can be."
I tell them, "Put back those weak ass 25 lb dumbbells and grab the 60s, 70s or 80s....."
When it's time to get strong, you'll be going with 80+ lbs overhead and rowing 130s and heavier.
If you're looking to develop full body strength using dumbbells and a few bodyweight exercises, check this training session out.
I believe it took us 15-20 minutes from start to finish .....
I've seen people who can throw around a heavy Kettlebell, a heavy barbell, etc but when it comes to a heavy dumbbell.... they've got NO control. The dumbbell pushes them around. They can't distinguish kettlebell technique vs. dumbbell technique.....
For athleticism, having control over a new skill is important not just physically but also mentally. The confidence gained in man handling all objects thrown your way carries over to your sport. Confidence is a key ingredient to athletic success.
Expose your body to different training tools. Don't be just a "Kettlebell Guy" or an "Olympic Lifting" guy. Be Strong. Period.
As Louie Simmons says, "Strong is Strong and Weak is Weak."
To put it more bluntly, you can't fake strong!
Remember, when YOU train, YOU are in charge. Period. End of story.
Don't let the dumbbell knock you in the face during the dumbbell clean or float all around overhead during the press or snatch.

If the training tool you're using pushes you around, you need to do the following:
- Reduce your reps, stray FAR away from muscular fatigue. Hit sets of 1 - 5 reps.
- Treat Strength as a Skill. Pavel & Dan John encourage this HERE.
- Lighten the weight, drop your ego, focus on technique. Strength is a skill and greater technique is a sign of greater strength.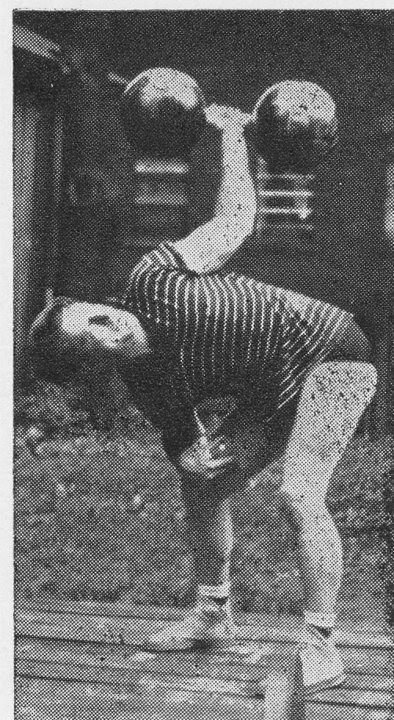 Above, Bent Press with 200 lb Dumbbell
If you're focused on bodyweight training and you're not progressing in strength it's time to add some simple barbell or dumbbell work.
Does your body sway all over the place during bodyweight squats, push ups, pull ups.... then do the same as you would with free weights.
Treat bodyweight strength as a skill, STOP using bodyweight exercises for a finisher only, a circuit, fat loss, etc. Treat your bodyweight training as a strength skill, as many guys do when locked behind bars, HERE.
These are 4 of my go to exercises using one dumbbell and bodyweight training:

1) 1 Arm Dumbbell Snatch
2) 1 Arm Dumbbell Clean & Press
3) 1 Arm Row
4) Various Bodyweight Pulling Movements (Pull Ups, Recline Ring Rows, Rope Climbs)
I have also been experimenting with heavy dumbbell squats, dumbbell squat cleans and farmer walks with dumbbells. They are Awesome. You can get a tremendous benefit from those 3 lifts as well.
Adding to the list in a minimalist fashion, work the following exercises:
- push up variations, handstand push ups & various hand walking skills
- jump training (box jumps, hurdle jumps, jumping rope)
- Sprints: preferably on hills or sand, but any flat surfaces work fine just warm up properly
- Leg Raise Variations for abs
Basic and effective.
If you're always using a barbell or kettlebell for your quick lifts, grab a dumbbell and work the snatch and clean and press.
If you kip during pull ups and sway or use momentum during bodyweight exercises, slow it down and use strict techniques as outlined HERE.
Now, time to train. Less reading, MORE training.
Questions or comments, please post below and I look forward to answering.
Live The Code 365,
--Z--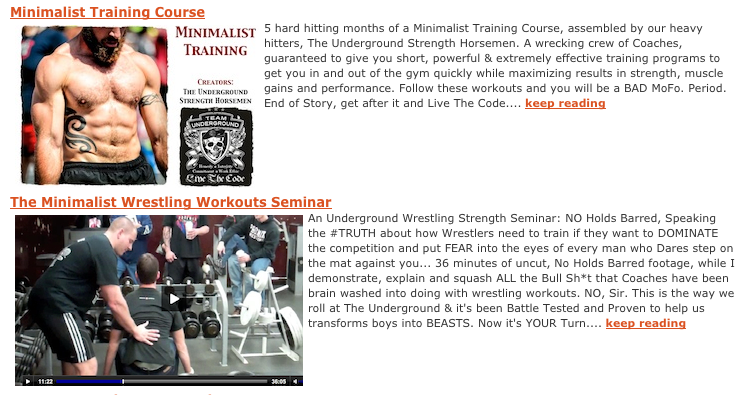 (Visited 7,824 times, 37 visits today)