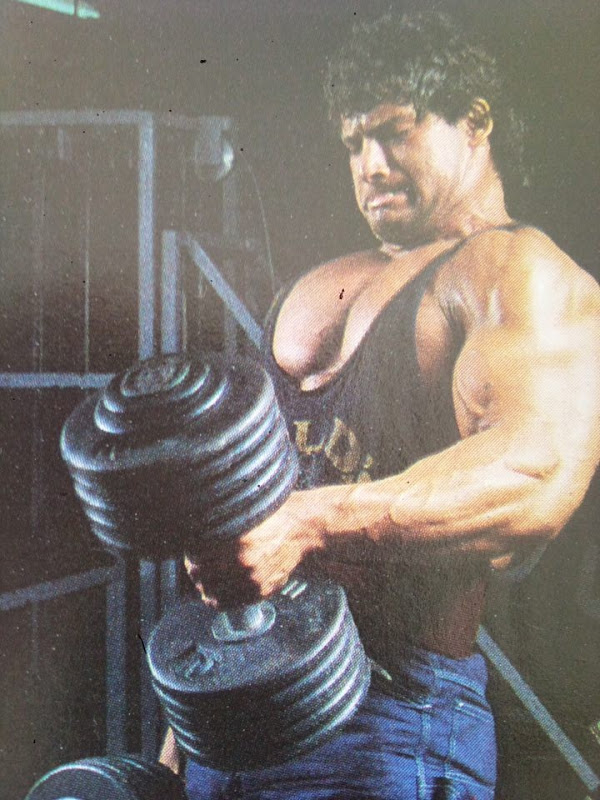 I have had some interesting conversations with Jim Wendler. One in particular struck a chord with me quite heavily. In fact, it has helped mold a process I use at my gym when training new athletes.
Jim and I spoke about the lack of respect for the weights nowadays, specifically by those who spend too much time on the internet and at these fancy gyms. I see how kids casually skip workouts that their parents pay for without a care in the world. I see how countless high school athletes don't work jobs because they are full-time high school students who are "too busy" to work.
I see how incoming athletes want to get started immediately on the same program as the experienced wrecking crew on their very first training session, completely dismissing the amount of blood, sweat, and tears it took to be able to follow such a program. I see how high school athletes think squatting half-way down actually means "squatting." I see how way too many people have no clue what it means to be committed, intense, and passionate about something, especially getting strong!
I have turned down prospective clients many times. I have also fired clients due to their lack of effort or their overbearing parents who think smashing their son to the ground during every workout is what it's all about.
The last kid I "fired" was prepping for college football. Weighing around 160 lbs on a good day and skipping more than half his workouts, which led me to tell his father that I simply could not take his money anymore and that his son was no longer allowed to train with me. Problems with a girl, this hurts and that hurts…before I knew it, more than half of his workouts were no shows. Some were also late shows.
Kids like this do NOT deserve to train among other motivated kids. I suggest to my athletes that they help their parents pay for their membership with me. You need to earn your way to train with me so you respect your parents investment in you.
Kids like this, who skip workouts and have a laundry list of excuses need to be sent to the basement, locked up for one hour four days a week, and told they must figure it out on their own. Maybe give them a few books to peruse through:
Super Squats
The Encyclopedia of Underground Strength
Strongest Shall Survive
Arnold's Education of a Bodybuilder
Westside Book of Methods
Jim Wendler's 531
The Way to Live by George Hackenschmidt
Reg Park's Mr. Universe Bodybuilding Courses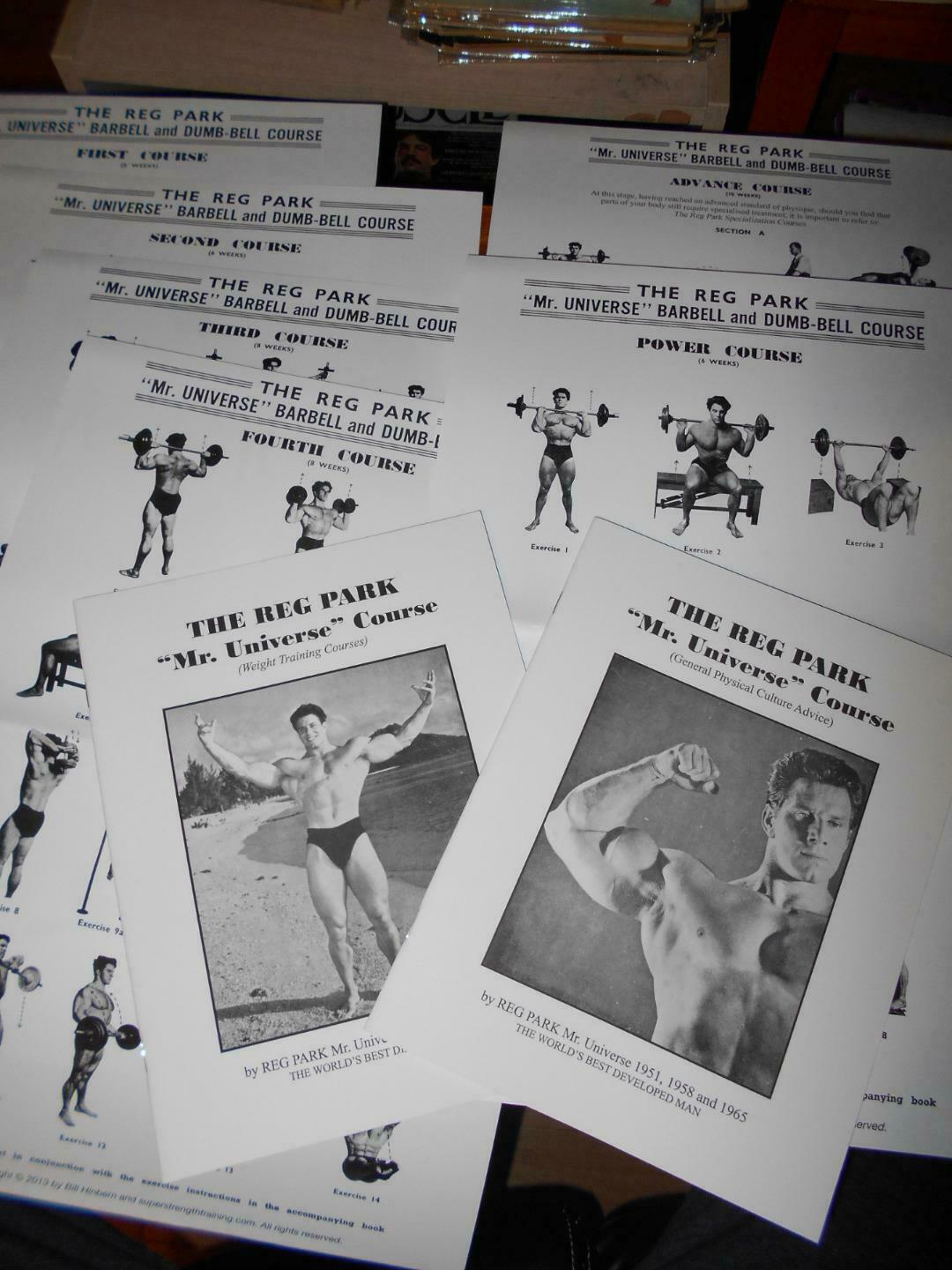 From the 60s and 70s: Strength & Health Magazines, IronMan Magazines
"Here you go, son. I bought you a beautiful 300-lb weight set from the online classifieds. Now, get downstairs and figure it out on your own. No radio, no mirrors, no guidance, no asking for help. Figure it out on your own. Don't let me see this door open up until I tell you that your one hour is over."
Adults can do the same.
Less studying instagram and more learning from the men who developed strength with nothing but the basics.
Can you get jacked and strong using a 300-lb barbell set? You better believe it! And NO, there is no power rack. EVERYTHING begins from the floor.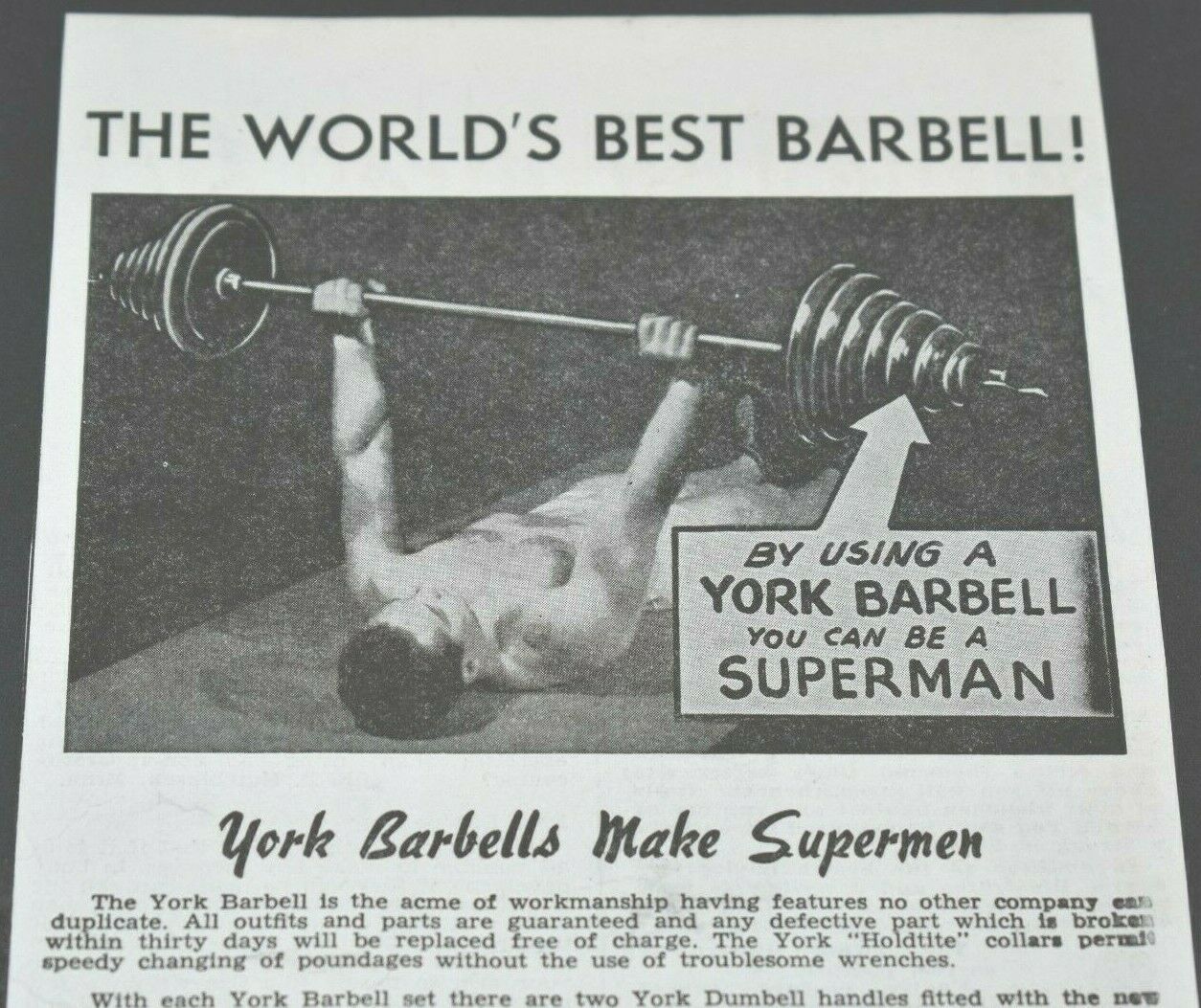 Our new athletes at The Underground Strength Gym go through a baseline program that can last anywhere from a few workouts to a few months depending on their strength levels. I break this ALL down inside The USC Cert - HERE.
The time spent on this baseline program depends on their intensity, progress, physical improvements, mental readiness, and commitment to growth, inside and out. We have them do hand walking, pull-ups, recline rows on thick ropes, box jumps, hurdle jumps, jumping rope, sled work, high rep medicine ball throws, high rep medicine ball slams, sledge hammer work, push-ups, sit-ups, leg raises, recline rope climbing, and countless variations of farmer walks / carries. The pace picks up every single workout, progress is expected, intensity is expected, sweating is expected….
Getting strong and packing on muscle is not as easy as everyone makes it. It's also not as complicated as the internet makes it. It's supposed to be hard. It's supposed to be challenging.
The weight room was once a special place. Nowadays, everyone wants fancy this and fancy that and cries a river  because they see the basics. Squats, clean and presses, floor presses, bench press, pull-ups, sled work, and farmer walks on a program. They want fancy shmancy. Why do they want fancy? Because fancy is WAAAAY easier than the basics. It will always come down to the basics and gut busting effort if you want results. This will NEVER change.
Louie Simmons kicks people out who don't show respect to Westside Barbell (Listen HERE). I have gotten soft in my later years as a Coach, always giving more and more chances. That is the problem right there. There is NO threat and in turn, strength is not valued. There is always a place on the team for kids nowadays.
Old school gyms are making a comeback which makes me happy. The younger powerlifters and weightlifters are learning how to blend business with strength.
The kids who respect the weights nowadays seem to be those who have jobs and need to make their own money to support their gym membership. But..... Are they coachable?  At the high school I coach at, many kids avoid me if they know it's leg day! That's right. Coach Zach is a bad person because he makes me squat deep. My 500 lb half squat doesn't count.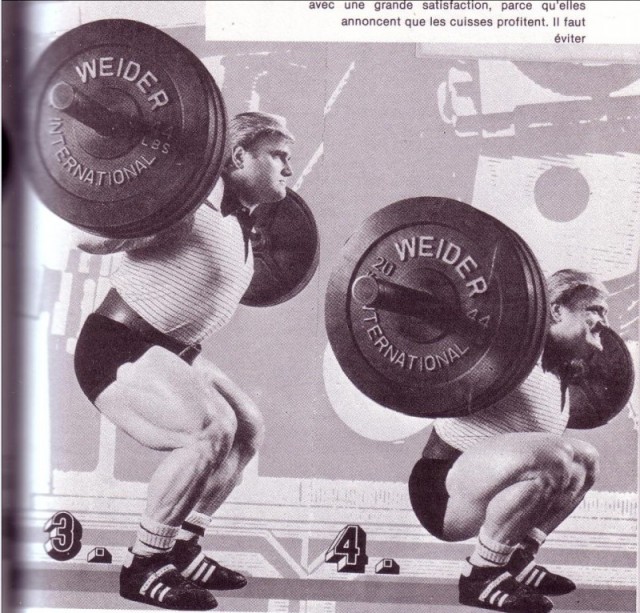 I used to cut lawns as a teenager to earn money for my gym membership. I also washed cars. The veterans would tell me how to lift and I listened. I worked full-time plus overtime at a summer job to save cash for my first car at age 16. I had to stop working overtime when someone posted a sign on child labor laws and found out I was only 16-years-old but working 50 hours a week the Summer before my senior year in high school.
I rode my bike to the old school YMCA and could barely walk my bike home after some of my workouts. Today, a kid plays football for one hour and is too tired to go to the gym afterward and skips a training session that mommy and daddy are paying for!
Maybe some of these kids do not deserve to go to the basement. Maybe you need to stop going to your shiny, cozy gym and get to the basement? How about a 300-lb barbell set in the backyard, regardless of the weather, and some time to figure it out. My best workouts started in my parents garage. The Gladiator Project.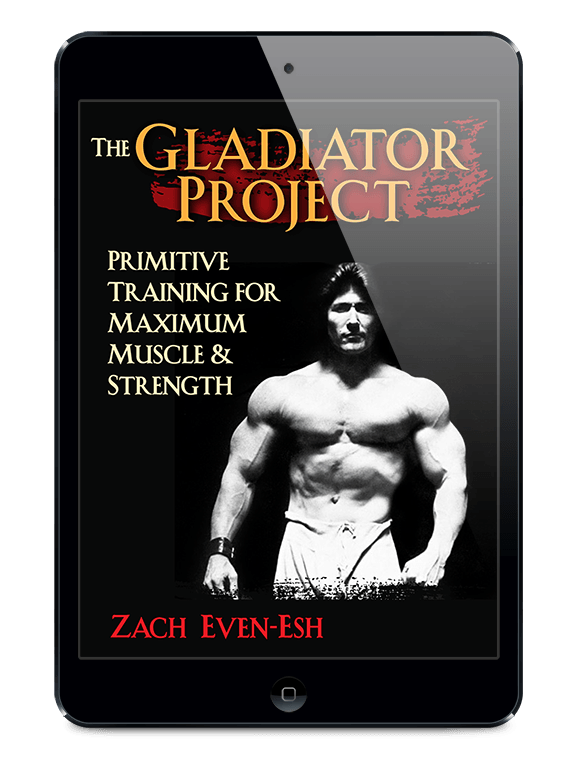 It's time to raise the bar regarding what we expect of our youth AND adults or anyone else who starts a strength program. The truth is that it ALL starts with hard work—gut busting hard work—on the basics. That is where it's at.
A full body routine is great and the other option is an upper / lower split. When performing the full body routine, not every exercise is heavy. For example, if you clean or squat 3 x week, 1 session is heavy, the next is light, the next is medium.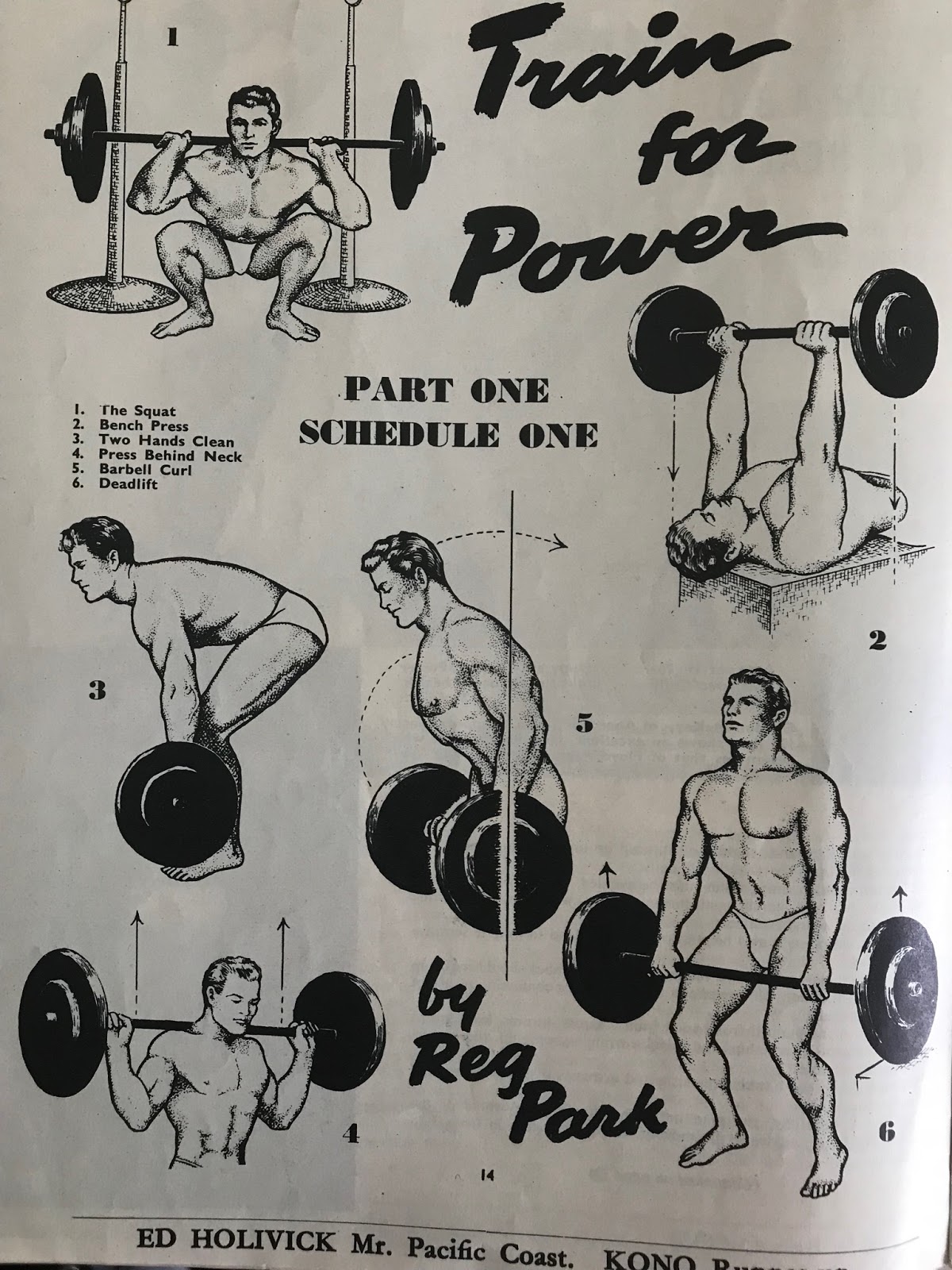 Note the basic exercises listed in this Reg Park workout:
Squats
Bench
Power Clean
PBN / Press Behind the Neck
Curls
Deadlifts
In addition to those exercises, hill sprints 1 or 2 x week will be great. Some dumbbell work to isolate weak areas and bring up those weak areas. These isolation exercises would be:
Lying DB Triceps Extensions
Back Extensions (Reg Park included these as a warm up before his heavy lifting, often 3 x 10-15 reps)
Hanging Leg Raises for Abs
My friend Matt Wenning told me, By the time most people have learned how to optimally train, they have already surpassed their own potential. What Matt means is that it is too late. So, best to learn the right way to train as soon as possible.
I get a lot of messages from adults who are confused and lost in their training. It's not just the high school athletes. As always, Basics for the WIN.
And of course, Don't fear the work. Chase it!
See you in the basement, garage or backyard. The beauty is in the basics.
________________
Train Online with Zach
(Visited 1,370 times, 16 visits today)