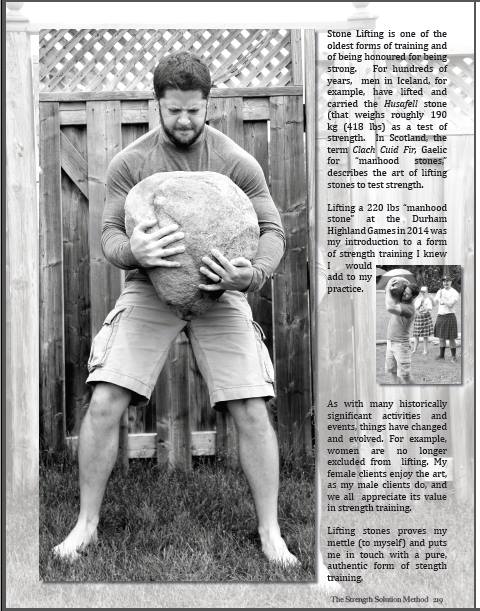 Guest Post by Shawn Charlebois, CUSC L1
Somebody much smarter than me once said "We Are What We Repeatedly Do".
I don't know about you but I want to be strong. I did a lot of growing up in jail. My real education took place between the block walls of Central North Correctional Center. I did 8 years inside and during that time I got to do a few critical things:
KNOW MYSELF
KNOW WHAT I STAND FOR
BE CONSISTENT WITH MY EFFORTS & CHARACTER
These 3 key factors are the building blocks of my success.
I'm a former Correctional Officer with the government of Ontario and now a successful gym owner, Strength Coach and author.
I want to tell you about the story of how I got from there to here and how strength training has saved my life on numerous occasions.
I must first say that strength has been apart of life as long as I can remember. Yeah, I'm talking running around in my underwear pretending to be He-Man, Rocky or Superman (take your pick). You might even say that strength training has been the one true constant in my life.
     Training has never turned it's back on me
     Training was always there when I needed it
     Training has always made me feel good - never let me down
"THE TRIUMPH CANNOT BE HAD WITHOUT THE STRUGGLE"
- WILMA RUDOLPH
My take on Strength & Conditioning is different - period. I know some coaches reading might not agree but I don't care. I won't follow another man's definitions of what Strength is nor will I argue about terminology (it doesn't matter and is almost always up for debate).
STRENGTH: Is our ability to overcome struggle (external or internal). This is associated with mental perspective, CNS stimulation, muscular tension, force, hypertrophy and cellular micro-trauma.
CONDITIONING: Is our ability to sustain, endure and build resiliency. This is associated with cardiovascular and circulatory efficiency, respiratory fitness and mental toughness.
According to my above definitions, Strength & Conditioning is LIFE in this world.
You can be proactive or reactive but keep this in mind; Strength & Conditioning is (or will be) a necessity.
Let me give you an example......
Not long ago I was a 22 year-old boy beginning a career in a prison. Green and fresh out the gate, I was expected to resolve conflict, manage large groups of inmates and tell grown men (some of them career criminals)  "go lock up now." If you think of that for just a moment, the concept is profound. Even though I went to college and graduated with a Correctional Worker Diploma nothing could prepare me for walking that beat.
Unfortunately when I first was hired, my personal life was a mess. I had just been engaged, moved in to an apartment with my girl and we were always arguing over financial issues and every other thing you can imagine. Looking back we were very wrong for each other as we wanted different things in life, that and we were so young. Long story short, this was a VERY dark time in my life.
Professionally I wanted to make a good impression as a Correctional Officer. I adopted a demeanor of how I thought I should act (a mask) this wasn't me. While personally I was an emotional wreck due to the constant fighting, arguing, splitting up – getting back together, moving out – moving back in, wedding is off - wedding is on B.S. Something had to give. I'm embarrassed to say it, my entire first year in Corrections it was common for me to be on route for a 12 hour shift at the jail and wiping the tears from my eyes because of a fight I just had. I wasn't myself personally or at the jail. The only thing that helped me cope was going to the gym and training.
I said it before; this was a dark time in my life. When you're in a tornado of stress and sorrow your mind wanders to dark thoughts (especially on a 12 hour night shift). So trust me when I say, if I didn't have strength training to provide a release and give me hope, THAT struggle I wouldn't have overcome – I'd be in the ground and you wouldn't be reading this. Eventually the relationship ended positively and I became more comfortable with my role in jail but never did I take off the mask.
"I DON'T WANT TO BE A PRODUCT OF MY ENVIRONMENT. I WANT MY ENVIRONMENT TO BE A PRODUCT OF ME"
JACK NICHOLSON - THE DEPARTED
In jail I noticed many things. People in general are interesting. There are so many different roles and personalities. I learned simply by observing my:
     Managers
     Co Workers
     Inmates
     Support Staff
Never truly fitting in, I still managed to get along with most of them and had their respect too but after a few years I started asking myself some serious questions.
    How can so many people simply tolerate?
    Is it ok to accept the way things are?
    Is it ok to want more or is that selfish?
    What am I passionate about?
    Why aren't others more passionate?
Deep questions that warrant deep thought. During a night shift right around year 5 something hit like a bolt of lightning. While conducting a tour (checking on the well being of the inmates) my inner voice asked, "Is this it?" Instantly 2 big answers revealed themselves as if the curtains of my mind were drawn back. The decision was made:
     I knew I would NOT be retiring from the Jail
     I would follow my passion for training and pursue a career as a strength coach
With the weight of the world off my shoulders I was able to get to work. I had time on my side, the gift of patience and the ability to visualize my path before me. For the following 3 years, I was relentless at achieving my goals. I attained my diploma in Health & Fitness, Certification as a Specialist in Strength & Conditioning, Kettlebell Level II instructor status and several other credentials.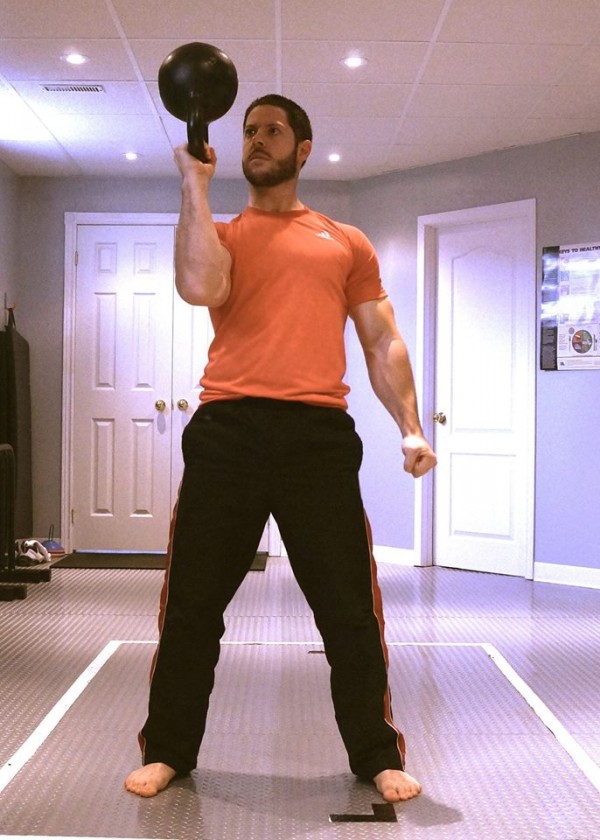 I was unstoppable. I also created mindset rituals that I still do to this day including vision boards, positive self talk, visualization techniques and so on. I was ready to take the leap - strong in body and strong in mind with my newfound knowledge and lifelong passion. When I reached year 8 in Corrections – that was the end of the line. In a matter of months I moved to Barrie, married my lovely wife Heather, sold my house in Penetanguishene and quit the Jail and never looked back.
Side Note: This past year I had the privilege of experiencing the Underground Strength Cert in NJ led by Zach Even-Esh. No word of a lie, this was one of the best certifications I've been to.
During my 8 years inside I've acquired much knowledge and life lessons that I feel compelled to share. Without great effort, I've written The Strength Solution Method - A Gimmick-Free Approach To An Empowered Life. If any of the above topics spike your interest, then this book is for you.
The Strength Solution Method is a progressive and multi-disciplinary approach in which you will attain performance related standards.
The process of training is your goal.
You must embrace the struggle.
It's a journey, the same way that all of life is a journey. Once the standards are achieved, there is no going back. It is your duty to maintain or exceed these standards or you may wish to specialize in a specific discipline.
Strength training has always been much more to me then simply going to the gym. The act of training in whatever form is like a religion to me. WE ARE WHAT WE REPEATEDLY DO. But as I did - YOU must get to know yourself, know what you stand for and remain consistent with your character and efforts.
"It's not about looking perfect because perfect doesn't exist. It's about getting stronger and being better. Whether that translates to excelling in your chosen sport, doing what you love as a career or being in a relationship with someone who compliments you – the act of Strength & Conditioning will allow you to thrive in this life and not merely exist in it"
EARN YOUR STRENGTH.
Get The Strength Solution Method Book Here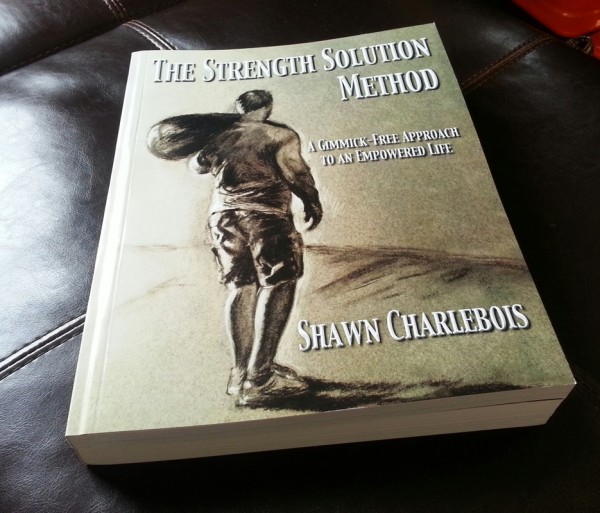 Start Your Own Successful Warehouse Gym  Details HERE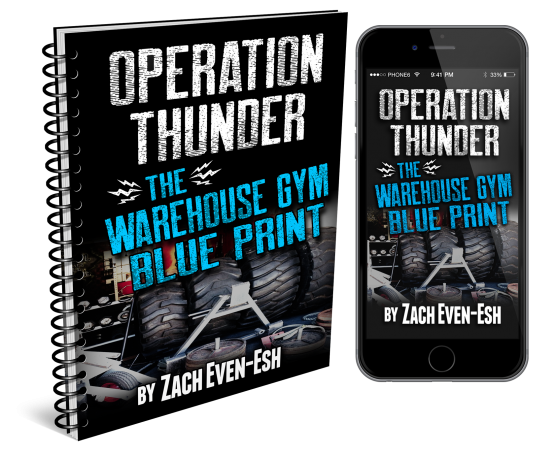 (Visited 185 times, 5 visits today)