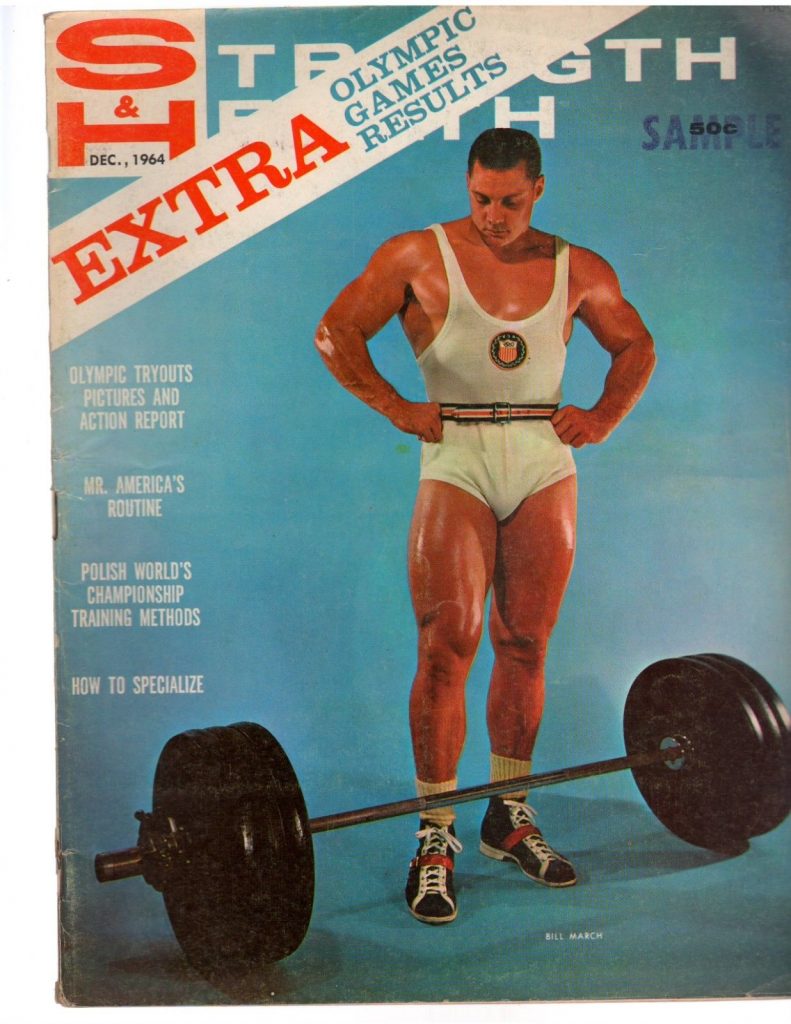 I just received an e mail and HAD to share it.
I withhold the person's last name for privacy and screen shot it below as well so you can see no words have been edited.
This e mail fired me UP!
It reminded me of Mark Smelly Bell's story of how a Powerlifter announcer would shout after each successful lift was made, THIS GUY WANTS TO BE SOMEBODY!!!
Listen.....
Not everyone REALLY wants to be somebody.
Not everyone has that inner Spartan or inner Gladiator.
But for those who do, they go on to carve a unique place in this world. A world I often feel I don't fit into.
Give this a read if you're feeling down on your luck any time, any day......
Good afternoon Zach,
Update:
I am still working on finishing The Russian Lion e-book, but I have time now.
I entered my first judo tournament couple Saturdays ago, on the 18th of May. I had two matches against two 20-somethings and I was very competitive. I lost both but it was awesome and I'm competing again.
Three days after that tournament, I'm at work just cleaning stuff at the Costco gas station thinking about how i"m going to wreck it that night at judo with the feedback I got from the tournament.........
........next thing I know, I realize I am underneath a vehicle getting run over........
I had cones out and was wearing my reflective vest, but he though he was just running over cones and not a person so he didn't stop right away.
I remember being on my back at first all of a sudden, not feeling any pain, and floating, saying " No here, Not now. Not like This. Please..."
I guess I passed out cause the next thing I saw was about five bystanders around me.....
Spent three days in Trauma ICU and three days in recovery ward. I got out Monday, Memorial Day.
My injuries two days after leaving hospital ? Fractured rib and Grade 5 Liver Tear and almost torn off left ear.
Serious yes , but, no brain injuries, no spinal injuries, no hip injuries, no broken bones, or ligaments as far as I can tell. And he ran over me with both wheels of a Suburban or Extended Cab Tahoe.
In addition to "someone" watching over me, I credit your live strong philosophy and the accumulation of smaller traumas from taking judo falls as helping me escape more serious injury. Instead of trying to look good or even try to bait people into asking me If i work out I worked on functional strength with the Olympic bar set my wife bought for the garage years ago. I got some guns, not from barbell curls or "bunny pumping" little dumbbells, but from trying to pull and push 200 + and 300+ pound men off of me ! sometimes pushing them for an entire minute before I suffocate underneath.
I'm glad I decided to live strong and do my best to make time to train that way and always be honest about where I'm at.
The best get well wishes I've gotten have been "you are a tough Mo-Fo " .
Take some credit Zach for helping me realize to Live Strong.
Take Care my brother !
Mario R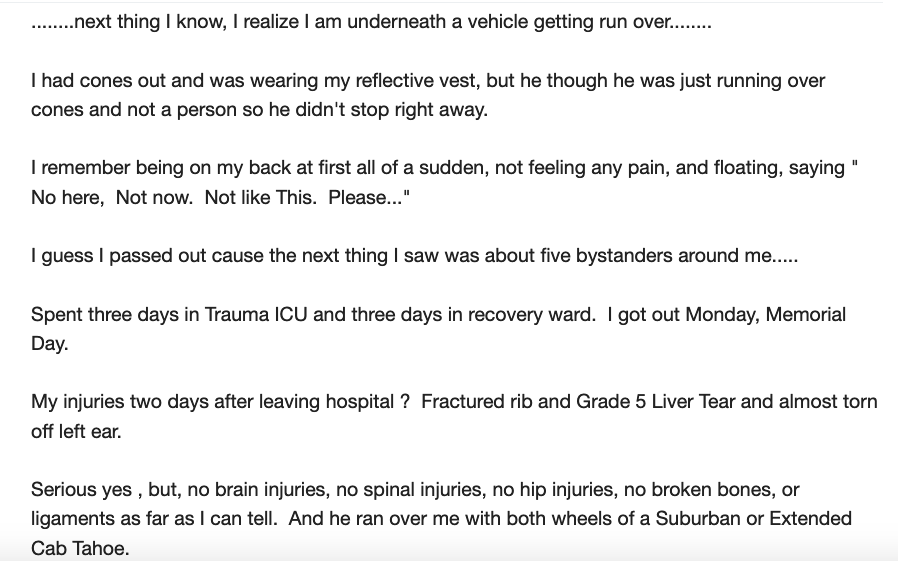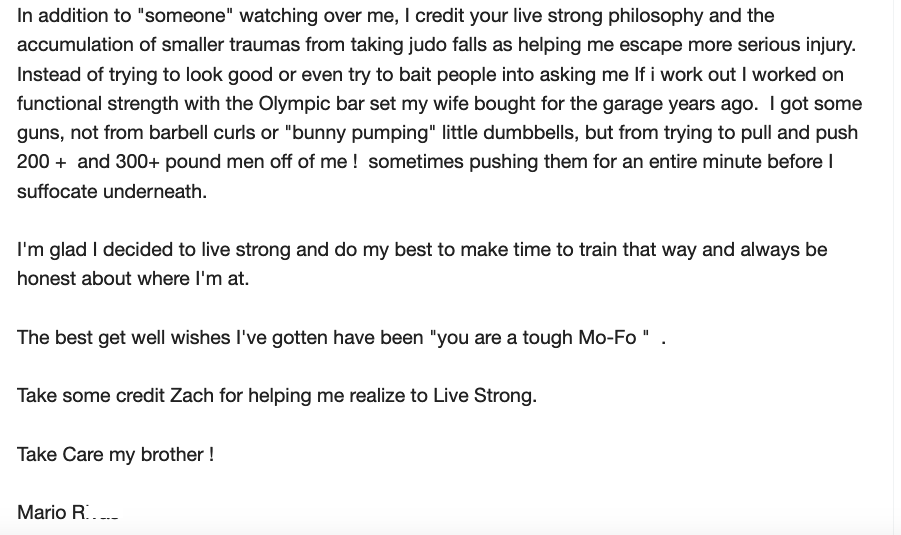 I don't know if my words can do justice to what I've just shared with you.
The next morning (I posted this article on a Wednesday night) I saw I received an e mail barely over an hour after posting the article from the Nurse who actually admitted Mario into ICU! Talk about a SMALL world! Below is a screen shot of that e mail!
The phrase Training for Life takes on new meaning reading this story from Mario.
Dig deep and let's step it UP!
Live The Code 365
Z
Details HERE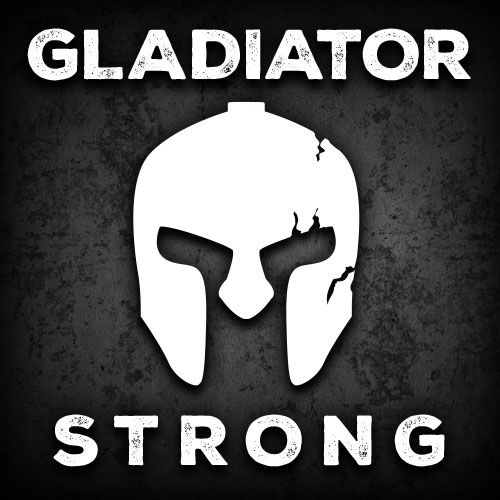 (Visited 434 times, 1 visits today)