By choosing the essential, we create great impact with minimal resources. Always choose the essential to maximize your time and energy."
- Leo Babauta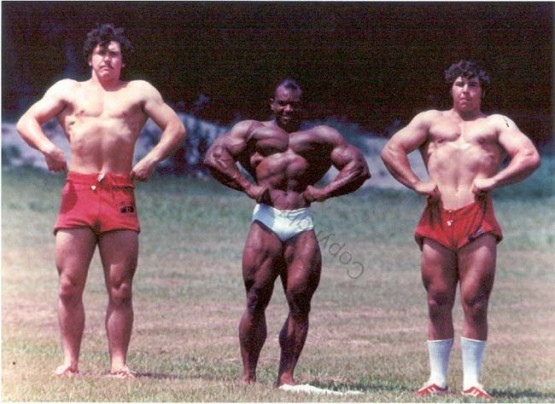 Yo, Dudes. I'm back with part 2 of our top 5 benefits to minimalist style workouts.
If you missed part 1, slap yourself in the face for missing anything on this blog and read this first.
Judging by the amount of comments we got on Part 1, I am excited to see that YOU are excited about minimalist workouts as well.
Let's jump right into the last 2 benefits of Minimalist workouts, although there are MORE than 5 reasons why you should be using brief, intense workouts, I wanted to give you the fast truth.
Check it out:
4) Minimalist Workouts Will Reignite Your Passion & Excitement To Train -
When your workouts are short you get to leave the gym with energy in the tank, something I almost always recommend doing.
When you have shorter workouts and energy left over, you can't wait for the next workout.
You're not draggin' ass all day and the next day after a workout if you are in the gym for long periods of time coupled with high frequency.
Back when I was bodybuilding and training with guys who would train with a high frequency model I was getting burnt out.
I eventually dumped my training partners and took on a minimalist approach with almost twice as many days off.
I started getting stronger, bigger, leaner and had a boat load more energy for my daily life and couldn't wait to train each and every time.
Less was more. It almost always is.
5) Decreased Psychological / Emotional Stress -
There is a lot of emotional stress that comes with keeping up with a high frequency training program. You begin stressing out about scheduling your workouts vs finding time for things like LIFE!
You stress out if time is short one day and you begin to stress about not having enough time to perform all your work because it takes 1 hour to complete, sometimes longer.
Emotional stress can AND will wreck you. It can send you into fatigue faster than a 20 rep set of squats.
Now that you know the power of minimalist workouts, I want you to get after it and give them a GO.
Not a half hearted attempt but a straight up honest go for the next 4 weeks.
Drop any comments or questions you have on minimalist workouts in the comments section below. Psyched to see your feedback!

Live The Code
--Z--
Underground Strength Inner Circle Members:
Get The Minimalist Training System HERE
Non Members:
Take The $1 Trial for 30 Days HERE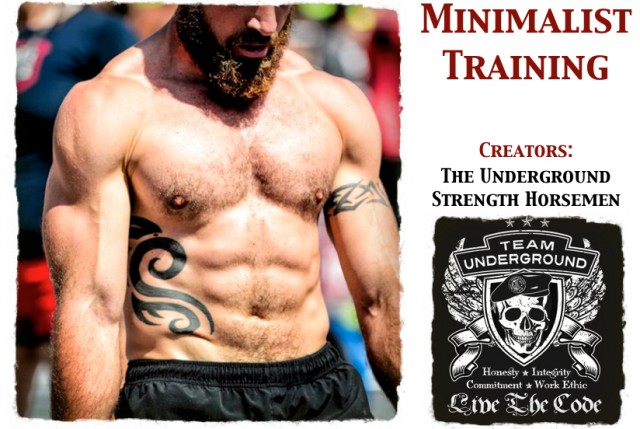 (Visited 1,410 times, 3 visits today)