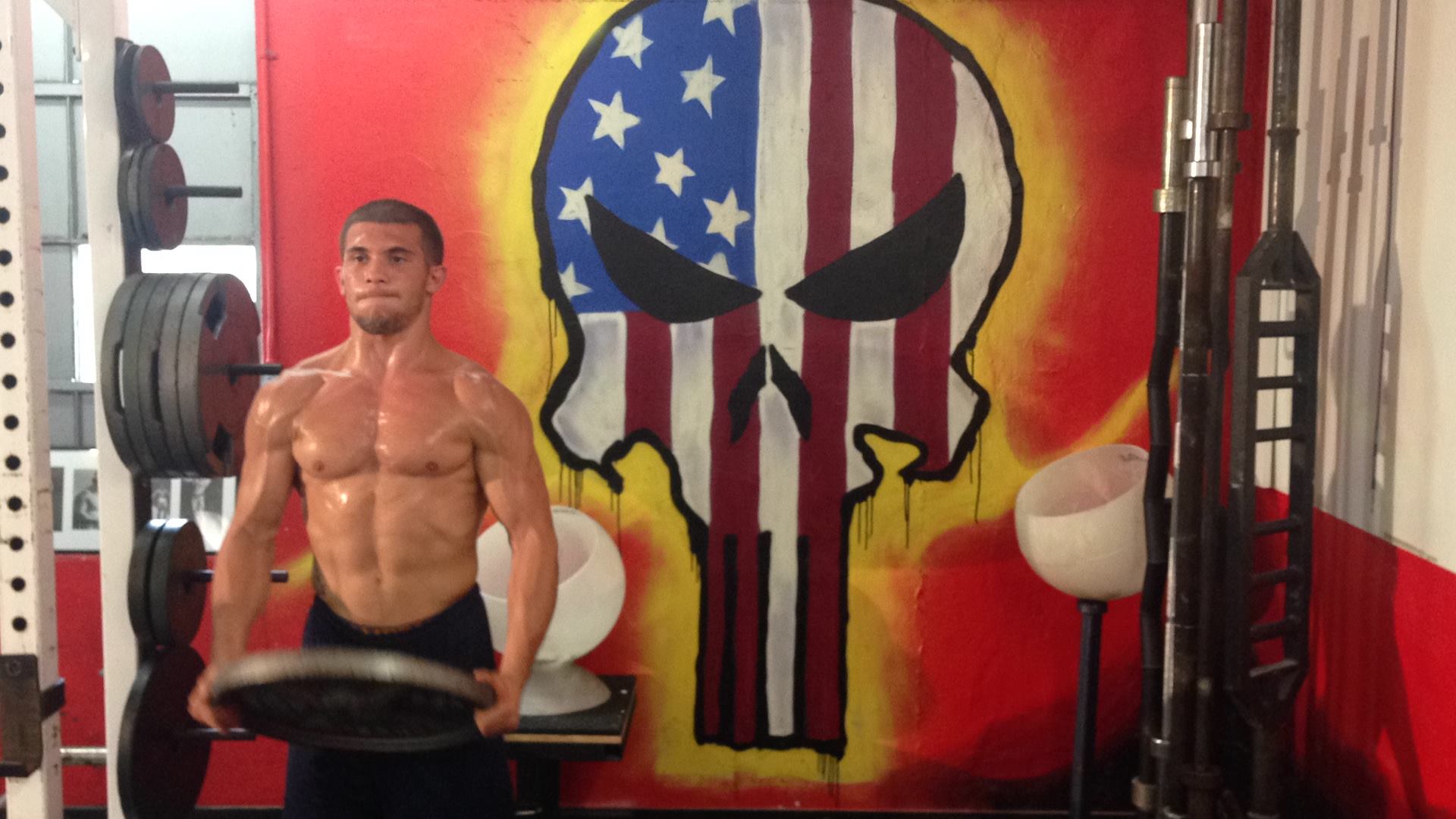 Training young athletes is my passion. I LOVE helping skinny, weak kids go from Boy to BEAST..... not just physically, but mentally as well.
But, I feel HORRIBLE for the athletes who are forced to train with a Coach who has NO clue as to WHAT the hell to do with regards to Safe AND Effective training. Some Coaches do NOT want to learn. They use their EGO to control the kids and force them into training in shitty conditions.
When you have a Coach who is hungry to learn, that is when athletes can thrive!
Let's discuss how to properly train athletes and build them into CHAMPIONS!
NOTE: For those who want to learn about training athletes, I HIGHLY recommend THIS Book.
Through 20+ years coaching experience, I see the athletes who often end up getting injured are being forced into mandatory training with an uneducated coach. Perhaps even worst, they are unable to reach their true potential because they are NOT maximizing their ability to get stronger, more explosive and adding necessary muscle through safe and effective training methods. I have PERSONALLY been there and done that myself as a teenager in high school, following ineffective bodybuilding methods that had me Look Strong, yet I was NOT Strong.
Athletes need what I call "Performance Muscles", and because I know the pain of injuries and regret, this is why you see me getting fired up when I get into the topic of training athletes.
I wanted to address a few tips for training high school athletes as I get these questions on a frequent basis. By no means is this a complete, exhaustive list, just a few tips......
1) Should an inexperienced high school lifter be doing power cleans, squats, benching & deadlifts?
NO.
NOT even with a light weight, the coordination is simply NOT there..... yet. It takes TIME. Train for the long haul, not for the immediate gratification of today and tomorrow only.
Build up their coordination with VERY simple exercises that yield a fast return in strength and coordination. Movements such as push ups, pull ups, bodyweight squats & lunges, sled drags, light Kettlebell farmer walks, ab exercises, high handle trap bar deadlifts, grip exercises and tons of band pull aparts.
2) Should young athletes max out every month for 1 rep?
The monthly max out test is common for high school athletes, regardless of their experience levels.
Should teenagers do this?
NO.
Instead of using only the 1 rep max as an indicator, why not see if they get stronger from month to month or week to week on specific movements, or as Dave Tate calls them, indicators.
You can test some safer options, such as a vertical jump, broad jump, flying 10 or 20 yd dash with a 10 yd lead up.
Once you begin testing 1 Rep Maxes with young athletes, technique goes out the window and injury chances increase.
I have seen too many half squats and bent back, jumping jack "power cleans". It's a recipe for disaster, I still have no clue how administration doesn't create a standard for the "weight room supervisor".
If you keep a training long or simply remember in your head what you did for Trap Bar Deads 3 weeks ago for 5 reps, see if you can get a lil' stronger for your 3 - 5 rep set today. How many pull ups did you get last week or 2-3 weeks ago compared to today?
Every workout is an assessment and every week you are testing yourself to see if you're stronger as a young athlete.
Get your learn on with The NJ High School Strength Coach Podcast
3) Strength is NOT always measured in the number of reps or amount of weight. It could VERY well be a greater demonstration of body control or control over the weight.
Improved technique demonstrates greater strength.
For example, an athlete does 5 pull ups but his legs are swinging up on each rep and he squirms his way to the top. 2 weeks later he bangs out 5 TIGHT reps, abs and legs are rigid, upper body pulls in a straight line with NO wiggle room. THAT is a Legit increase in strength. The reps are the same, but each rep looks 20 x better, you dig?
Don't forget, make these workouts FUN... not just the style of training, but the atmosphere AND environment must be FUN and Competitive.....
View this post on Instagram

I was in a high school weight room when a Football team was testing their 1 rep max on squats. I could NOT believe what was going on in there and how anyone with half  a brain couldn't see from a mile away that this was some seriously dangerous stuff! The weights being used were waaaaaaay beyond their control and even the exercises selected were too advanced for these skinny kids.
NOTE: If you need to add a BIG Ass Pad to the bar when doing squats you need to get OFF the squat bar and focus on building your body up to handle a heavy bar across your back with OUT the BIG pad. Instead, build up your back, traps, legs, trunk / ab stability and entire body FIRST. EARN your way to the squat rack, that's the bottom line!
This is also why I am NOT a fan of timed workouts such as CrossFit style workouts.
I have found that NO matter how much you tell an athlete to stick to form and technique during a timed workout, the form goes to shit.
4) Poor form = Poor results.... and soon enough, injury, especially if timed workouts are with added resistance.
Watch the video below, and even though only bodyweight training, watch how a timed workout alters the focus on technique and quality to a focus on racing others and achieving a better time. These athletes were experienced and challenging them with a timed workout caused short reps and not the best technique.
As you can see..... even with repeated coaching and even threatening their life the form of these bodyweight exercises went OUT the window.
We deleted ALL times from this entire challenge at the gym & told the athletes that if technique is NOT legit, NONE of it counts.
There are OTHER occasions where time can be implemented safely and effectively.
Here are a few of those times where we've experienced success doing so.
- Running - You can't half rep the runs! Race for 100, 200 or 400 mtrs.
Race for 40 or 100 yd dash......
Hill Sprint Races.....
- Underground Sandbag Challenge - The bag MUST touch the ground each and every rep and the bag must get ON top of your shoulder each and every rep. 30 Reps of sandbag shouldering.
This is always a FUN challenge and pushes the athletes.
- Bench Press Your Bodyweight x Max Reps - Touch the chest every rep and lock out the arms every rep, leave 1 rep in tank for technique. This is cut and dry. The bar must touch the chest every rep, lock arms every rep.
Or, you can choose a set weight for the athletes.
Or, have them go for a 3 or 5 RM.
Today, with technology, you can test velocity / bar speed.
Test basic jumps such as a box jump, broad jump or vertical jump.
The key is to be on the constant improvement of training methods for your athletes.
On the flip side, adding competition to workouts fires these kids up, so you MUST find a way to incorporate competition within workouts but focus on technique. If technique wasn't up to your standards (and you should push for HIGH standards) then it doesn't count.
5) Should young athletes take their sets to max effort or failure?
NO.
Even experienced lifters are learning more and more, optimal workouts WIN, NOT Maximal Workouts.
I suggest leaving a rep or two in the tank on barbell lifts. This ensures best technique and best results.
Grind style reps are usually too advanced for high school athletes to perform safely.
View this post on Instagram
You'll learn how to program for beginners, intermediates and advanced athletes.
You'll learn how to train for sports performance, using a variety of training tool and methods so you are NEVER stuck in one style of training.
This Manual is your secret weapon to building athletes who DOMINATE.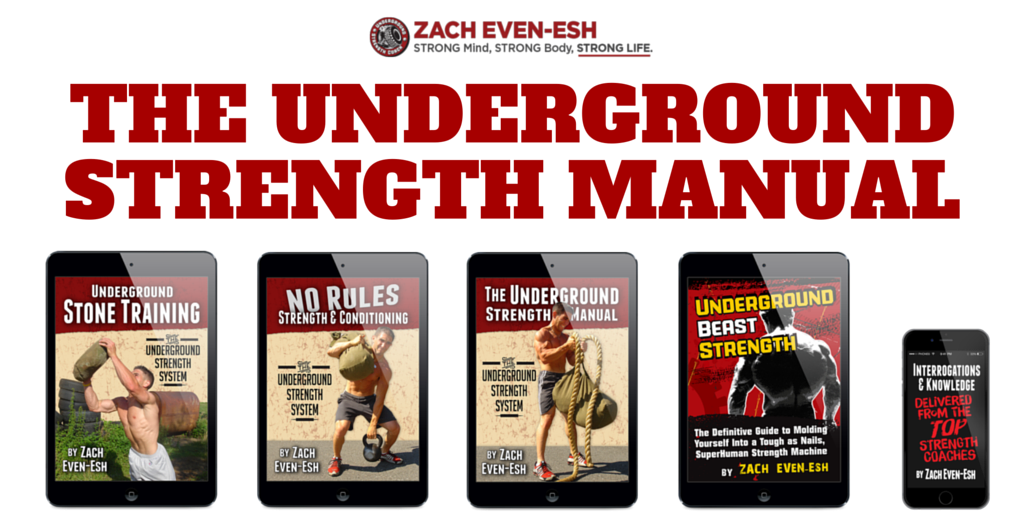 Listen to Louie Simmons talking maximal training VS optimal training.... He encourages lifters to leave with energy in the tank. Athletes even more so should leave with energy in the tank because the reason behind their training regime is to improve their sports performance.
Check this freshman wrestler out, 14 years young. He started with us exactly 3 months ago, trains here 2 x week. He began weighing 105 lbs and got to 117 lbs, adding 1 lb a week for 12 weeks. He'll wrestle at 113 lbs this season.
This young wrestler works the basics:
- Kettlebell farmer walks
- Pull Ups / Push Ups / Handstand Push Ups
- Sleds
- Back Extensions / Swings
- 1 Arm DB Rows
- Dumbbell Benching
- Kettlebell / Dumbbell Clean & Press
- Trap Bar Deadlifts
As you can see, ATTACK the basics!
By the way.... beginner or NOT, you need to attack the basics for LIFE. The movements listed above are regulars in my workouts as well. Why? Because they are LEGIT for producing results. Period. End of Story. DO Them.
But... Here are a few CRITICAL elements of a training program for high school athletes in addition to performance improvement:
- Improve Mental Toughness
- Increase Self Confidence
- Teach Discipline / Commitment / Intensity / Passion
Remember, we want to train these young kids for LIFE both on AND off the competitive sports field. People nowadays are soft, always whining, crying, making excuses and overall, are mentally weak. F**K that, some of your workouts need to be hellish (once they are ready for them) so these athletes understand what it means to go through a battle and fight to come out on top.
QOD (Question of the Day): How did you train when you were a teenager? What do you WISH you knew back then that you know now?
Peace!
--Z--
Gain Access to ALL Of The Athlete Strength & Performance Workouts, Videos, Seminars & MORE From The Underground Strength Gym Since 2005
(Visited 1,005 times, 8 visits today)