"Wherever there is danger, there lurks opportunity; whenever there is opportunity, there lurks danger. The two are inseparable. They go together."
- E. Nightingale -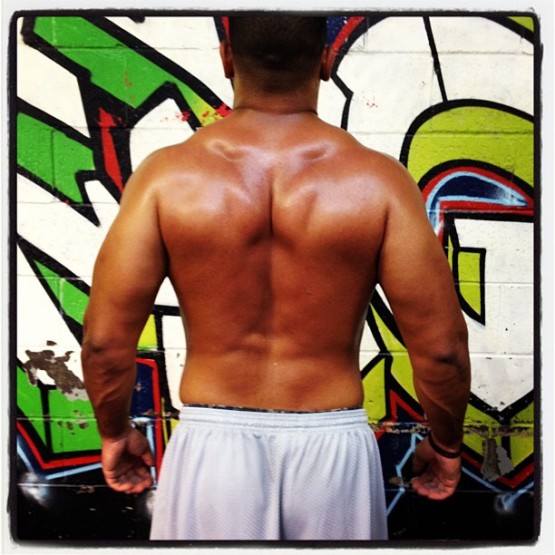 Above, The Gnarly Back of A. DuPoux, Underground Trained Since His Senior Year In College On The Gridiron

I had to share this after we tore up The Underground Strength Gym the day before Joe DeFranco and I rocked a seminar together.
This is Just a lil' highlight of the BEASTS who stopped by the day before our Lost Secrets of Strength Seminar .
Dudes cruised in from around the country as far as Cali! This was a HUGE honor!

At first, these Coaches just wanted to watch our Friday crew train but the Underground bug snagged them into the workout and the energy was so damn high we took over the entire parking lot! My neighbor who runs the auto shop hates us!
But heck, I wouldn't argue with these BEASTS if I were him! ha ha

This ENTIRE workout is being posted in full inside our Underground Inner Circle along with over 1,000 content pieces in the way of never seen before videos, articles, special reports, training courses, seminars on film, audio interrogations & more.....

Check the vid...
This kind of training packs on the type of functional muscle and "real world strength" like no tomorrow. It's the training I WISH I did when I was a competitive athlete.

I fully understand it is NOT enough to just be strength focused, you MUST be "in shape" which means having the ability to sustain all types of training, which is exactly why we have a HUGE emphasis on using bodyweight / calisthenics to improve physical fitness to an even greater level.
There are those who train for cosmetics and that is cool if your goals are purely appearance based. But, that NEVER appealed to me. I always admired the men who had that gnarly look of thick, rugged muscles. These men always could perform beyond pump up weights and that earned my respect back in the day as a kid and still does so today! It always will.

QUESTION: What are your thoughts on training for overall fitness and maintaining a healthy balance between strength, power and conditioning?
Post your thoughts, comments and answers below!
Live The Code!
--Z--
PS: Watch this ENTIRE workout on video at http://UndergroundInnerCircle.com in addition to MORE than 1,000 other Exclusive articles, special reports, workouts, e books, videos and audio interrogations.
For Complete Access To ALL The Above Bonuses & More, Please Click HERE

(Visited 122 times, 1 visits today)