"Any fool can create a program that is so demanding that it would virtually kill the toughest Marine or hardiest of elite athletes, but not any fool can create a tough program that produces progress without unnecessary pain."
~ Dr. Mel C. Siff ~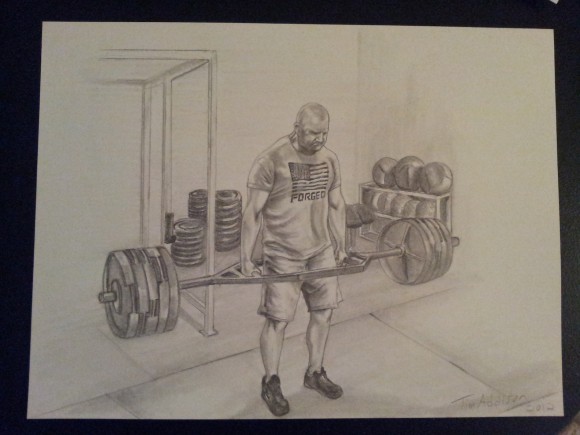 As much as I encourage the basics in training, of equal importance is understanding how to properly organize a training plan so you are able to break through plateaus and make consistent gains in size, strength, speed & performance.
After a while, you will hit a wall in your training program if you simply push for "hard workouts" without a plan and without science.

After spending a large part of 2012 prepping for my Navy SEAL Challenge my workouts were high in volume, frequency and focused on work capacity and mental toughness. Getting stronger in the squat, bench and deadlift were not a priority.
Although I did use these big powerlifts frequently, I didn't see how being able to deadlift 600 lbs instead of 500 lbs would give me the edge during a 12 hr challenge.
The long span of high volume training that I went through proved to me how the body AND mind can thrive on a high volume of training, even in your mid 30s.
This style of training certainly goes against the typical recommendation of training 3 x week that you see so often recommended amongst the 5 million fitness gurus who fear that your T Levels will drop if you train beyond this 3 x weekly workout regime.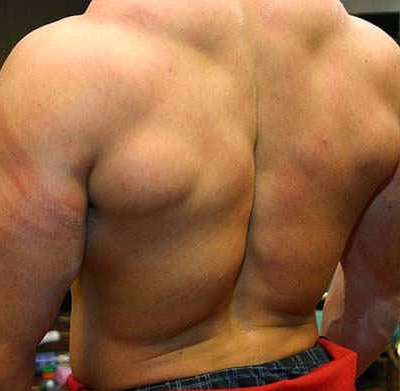 On average I was training 5 days a week, often times 6 days a week.

The workouts were a blend of 3 - 4 aggressive strength sessions combined 2 - 3 conditioning & durability sessions. My appetite went UP, I ate MORE and still leaned out AND lost weight.Workouts often lasted 1 hour, and at least once a week, if not twice, workouts lasted 90 minutes or slightly more.

Contrary to popular belief, my T levels didn't go down as I trained more than 3 x week, beyond 45 minutes per workout. I began leaving a 275 lb bar loaded in my garage and used GTG (Grease The Groove) with the Deadlift on average 3 x week.I would finish upper body workouts with a few sets of squats often times building up to 315.
I trained my body AND my mind to tolerate a higher volume of squats and deadlifts by using them with less volume and intensity.

While prepping for The SEALFit Challenge, I pushed the volume of training up and up and up until I felt like I was on the brink of over training and then I backed off with 3 - 4 workouts a week for 2 - 3 weeks. During this "back off" phase, I reduced the volume of training by approximately 1/3 yet still trained heavy & aggressive.
This style of training is what we call accumulation, intensification and then realization.
The realization phase can also become a super compensation phase, where the body rebounds thanks to the extra rest and you end up making BIG gains in size, strength & work capacity.

The realization phase is what led me up to the Navy SEAL Challenge in my best shape ever, not just physically but also mentally. As Louie Simmons says, Any idiot can squat, bench, clean and curl but it takes science to create consistent results.
I learned through personal experience, after a while, performing only 5 x 5 programs and slight variations without science will stop you dead in your tracks. 5 x 5 will work for a beginner and intermediate but after years & years in training, your body will need more than 5 x 5 or 3 x 10 that we often see in magazines.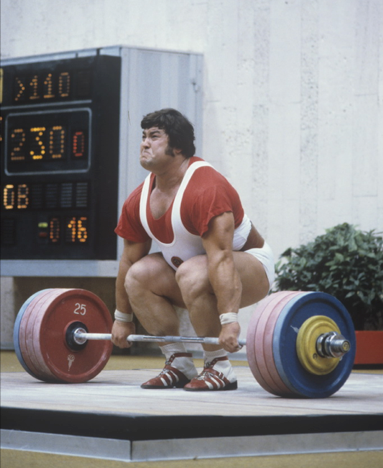 In addition, if you are consistently under-trained and never push your body beyond the norms your body will adapt and never feel uncomfortable enough to grow stronger or build more muscle.
This truth hit me HARD back when I began my prep for the SEALFit Challenge. I was often times training 3 or 4 x week before my commitment for this challenge was on, but most of those workouts were lasting approximately 35 minutes on average.
Those 35 minute workouts were NOT pushing my body outside of my comfort zone. They were hard. They were intense. But they were NOT pushing me to new and higher ground.
What about you? Are you stuck in the same ol', same ol'?
I bet you are. After The SEALFit Challenge passed my body was on the brink of over training, or, very likely, I WAS over trained, I just didn't realize it as my mind was so dead set on NOT quitting and taking any workout I could come up with and then some.
Stay Tuned For Part II .....
___________________________
Check Out The November Underground Workout of The Month, Based On Our High Volume Training System.
Details For The Underground Inner Circle Can Be Found HERE. As a Member You Will get FREE Access To The Underground Volume Course Along With Countless Other Underground Strength Courses.