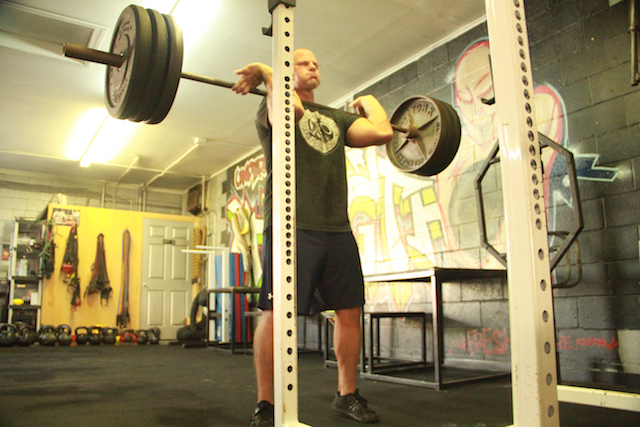 After spending some time on the phone with a friend of mine who is veteran of war, we got into discussing what a "Warrior" is. I thought he was gonna tell me that no one should call themselves a Warrior UNLESS they fought in War.
I was wrong.
The conversation reminded me a bit of some of the times I spent talking life, lifting and being a Warrior with none other than The Ultimate Warrior.
We didn't speak about men with guns. We spoke the misuse and misrepresentation of the word, "Warrior".
Here's what we came up with.....
The Warrior is NOT necessarily the man in the arena, because NOT all men in the arena LIVE the Warrior lifestyle.
It means you are not lazy.
You make no excuses.
You train HARD when no one is looking, not just for the accolades or for the acceptance from others.
You fight through and overcome the obstacles. So when you're sore, tired, busy, lacking the funds, etc you still FIND a way while others find excuses.
[youtube width="640" height="360"]https://www.youtube.com/watch?v=ev85_JpyZ2o[/youtube]
I remember The Warrior said something simple yet powerful when he spoke at my Underground Strength Conference.....
He said that Warrior has nothing to do with being able to beat people up or being tougher than someone else in a street fight. He said there's lots of people out there who can kick his ass in a fight, but, in LIFE, they're punks. They give up when life gets tough and make excuses.
We can ALL be Warriors..... But, as soon as you start making excuses, start avoiding the work, etc, you are NOT a Warrior. This is part of Living the Code. Being honest with yourself.
Here's a GREAT Spartan UP interview with the author of NO Easy Day, highly recommended you watch this Video and read the book so you understand that your life is truly NOT that hard compared to what "Mark Owen" did as a kid in Alaska and then as a Navy SEAL operator.
[youtube width="640" height="360"]https://www.youtube.com/watch?v=9u84TW2Pg1k[/youtube]
Look yourself in the mirror and ask if you have TRULY done all you can OR are you making bull shyt excuses.
Drop your comments / questions below.
Live The Code 365.
Z

STRONG The Seminar. Details

HERE
[youtube width="640" height="360"]https://www.youtube.com/watch?v=UfTGoM9x_6E[/youtube]
(Visited 202 times, 2 visits today)