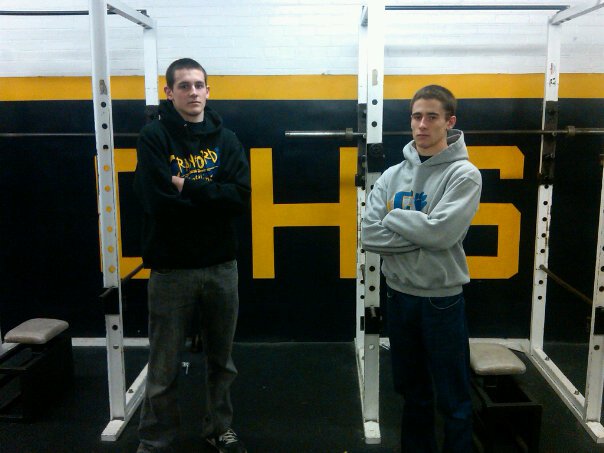 Above, Kyle and Cory Markovitch who train at The Underground Strength Gym hit the 1,000 Pul Up Club before Wrestling Season ended. GREAT kids with GREAT work ethic! BOTH were state qualifiers during their time as NJ High School Wrestlers for Cranford High School.
__________
The power behind bodyweight training is tremendous.
Not enough athletes and coaches give bodyweight training enough respect.
It hit me the hardest as to WHY it's so important when I had a Football Player unable to do lunges or push ups yet he could bench 315 and deadlift 405.
Strong and Useless is not the goal, ever.
I've tweaked bodyweight training / calisthenics to develop strength, power, muscular endurance, building muscle, improving coordination / athleticism, boosting mental toughness and more.
Add weight to bodyweight exercises for strength
Jumping / Plyometric bodyweight exercises for speed / explosive power
Higher Reps / Slow Motion Reps for Muscular endurance and building muscle
Circuit Training for conditioning, mental toughness and overall durability
I also make it a point to let our athletes know that regardless of your size, whether you're 150 lbs or 250 lbs, we want you to be able to move your own body explosively and under control.
NO excuses.
Strong is Strong. You can't fake Strong, regardless of your weight or size.
In the Video below is one of our high school wrestlers, Kyle Markovitch, pound for pound one of the strongest guys in our gym next to the infamous "Rosa", shown below at 120 lbs throwing around 70 lb Kettlebells!
[youtube width="666" height="366"]https://www.youtube.com/watch?v=HoputKkrO7M[/youtube]
Convict Conditioning Workout - Details HERE
Bodyweight Bodybuilding Workout - Details HERE
[youtube width="666" height="366"]https://www.youtube.com/watch?v=0mdg-yEb9RE[/youtube]
Below is an updated Video on Rosa's progress as he continues to train with us, he has added more muscle, more strength and overall keeps progressing in strength, size, speed and toughness.
[youtube width="640" height="360"]https://www.youtube.com/watch?v=USd7tP2jQwQ[/youtube]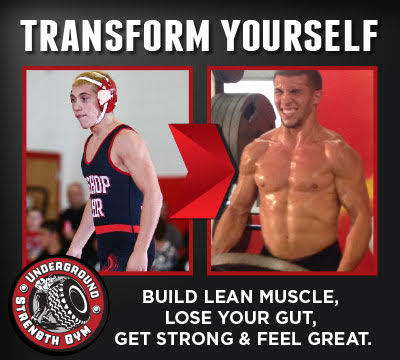 Right now, Kyle weighs just above 140 lbs, but he wrestled at 130 lbs this season and qualified for states, while winning the district and county title.
Rosa now weighs around 145 lbs.
Kyle also plays Rugby, one of the most kick ass sports known to man kind requiring high levels of strength, speed and mental toughness.
At 135 lbs, Kyle was benching 255 for 3 reps and can crank out convict conditioning exercises like a TRUE Bodyweight BEAST.
I actually gave Kyle a copy of Convict Conditioning as a gift, he has put it to good use and anyone who competes against Kyle has felt the effect.
Kyle utilizes the calisthenics for quick workouts while at college, practicing Grease The Groove.
As you can see, what we do works. That is because I don't seek out the fads. I utilize the tried and true basics.
Only the Dedicated understand this.
If you're unable to jump, unable to do pull ups, unable to perform explosive calisthenics.... Then you must dedicate yourself to greater bodyweight strength as well as changing your nutrition. Carrying too much body fat is one of the biggest problems for those who can't move their body.
Calisthenics tells you the truth about what you can and can't do.
Make sure you're not seeking out short cuts or avoiding the work for calisthenics strength.
It takes time and that is the way to greater strength in mind, body and spirit.
Practice everyday: push ups, pull ups, bridging, etc.
Perform the practice work with controlled reps, pausing instead of kipping and swinging. Control the body and control your mind.
Stronger is Better.
Live The Code 365,
--Z--
 There's over 1 hr of never seen before Underground Bodyweight Video footage awaiting you when you take action, as a FREE gift for simply test driving The Underground.
The Underground Inner Circle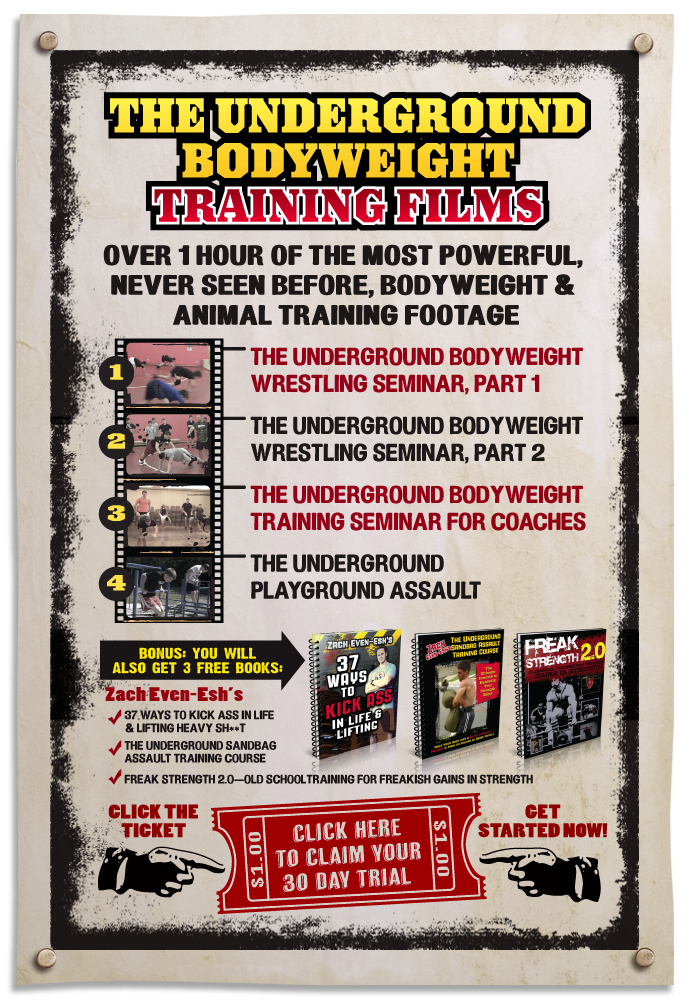 (Visited 2,094 times, 8 visits today)