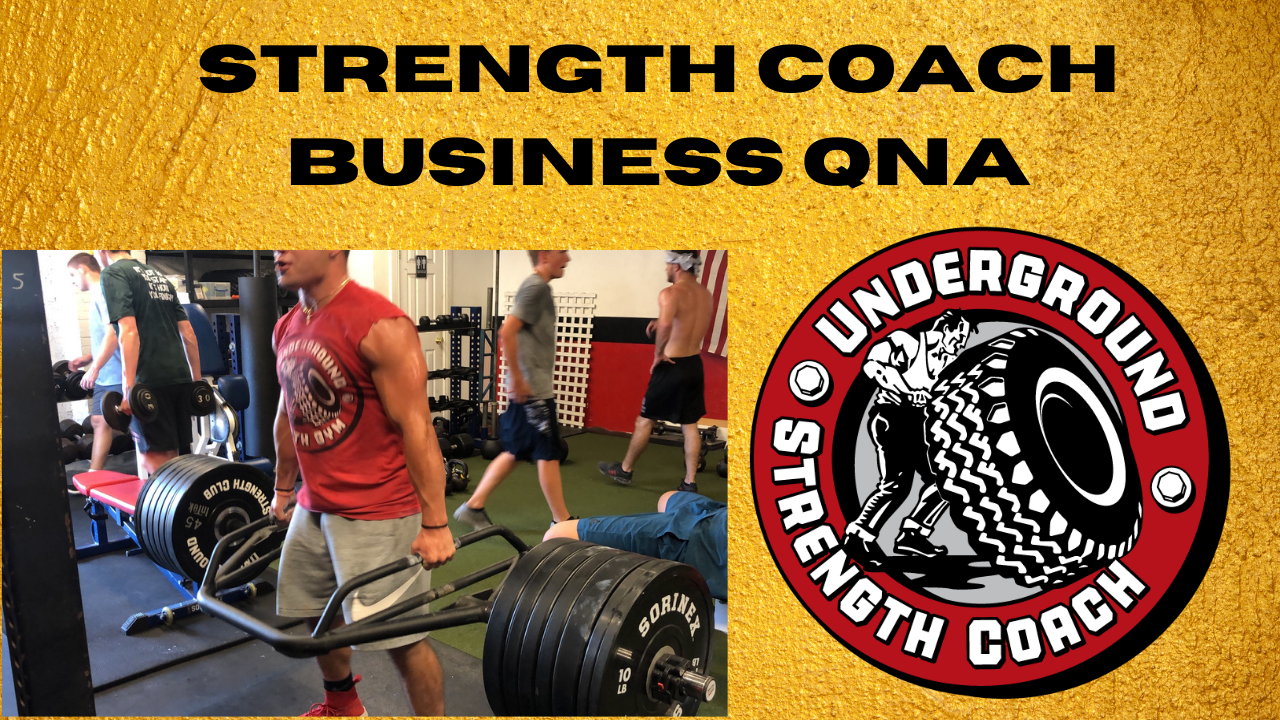 STRONG Life 251: Strength Coach Business QnA | The Low Hassle, High Profit Approach.
I've been in business since 2002. From small, humble beginnings in my parents garage and backyard to my first home with a 2 car garage and then in 2007 opening my first warehouse location.
I've gone through a LOT of ups and downs and experienced countless changes to the business and overall landscape. I've been through the recession of 2008-2009, Hurricane Sandy, COVID and everything in between.
In this episode I wanted to let someone ask me the questions regarding the gym business and the life choices that can change as you grow up and evolve through life.
Whether you're an experienced or an up and coming Strength Coach, this conversation will get you thinking differently and more strategically.
Dig in and get your learn on.
Here's some of the topics we chat about:
Running your Strength & Conditioning Business part time while working a full time job, yet still making a full time income from your business
Making more $ money in the private sector compared to the college sector
The downside for working at the college sector
Why location is a crucial consideration when deciding where to open your warehouse / garage gym business
The "What if" exercise I give to Strength Coaches inside

The STRONG Life Brotherhood

The equipment you need for a small warehouse gym business
The overall theme behind the "Low Hassle, High Profit" gym business model

Please leave a 5 star review on Apple Podcasts HERE, thank you.
Resources Mentioned in this Episode:
(Visited 364 times, 1 visits today)