Coming this June marks what I call my "Strength Training Anniversary".
I began lifting weights in Mid June while in 8th grade and I haven't looked back or stopped since.
I was 13 1/2 years old. This June I'll be 40 1/2 years young. I will NEVER stop training, it is my ritual and keeps me sane among countless other benefits.
Through my 27 years of training and coaching, I have learned MANY lessons which I explain below.
You see, even at age 13, I was coaching my friends that Summer. I had a training partner and I would write out workouts on notebook paper and bring them to my friend's house.
If I wasn't training with him I was training solo. By the time I was a sophomore in high school friends were asking me to write them workouts.
"Give me a Baseball workout...."
"Give me a Football workout..."
Give me a chest workout....."
Stuck in the middle of every text book was a bodybuilding magazine.
When I appeared to be taking notes in class I was really writing workouts for myself or my friends.
I was addicted to training.
I made a shit ton of mistakes and have learned from them all.
Aside form that, I have changed. You WILL change. Life changes you. So check out this Video as I explain some of my own training, how things have changed and some of my "advices" to you in training.
Enjoy!
Recent Squat Footage From The Underground Strength Gym
Here's 3 of my recent training sessions:
Hotel Workout
Dumbbell Squat Cleans x 5 reps each: 20, 25, 30, 35, 40, 45, 50 lbs
2A. Bodyweight Lunges x 5, 4, 3, 2, 1 each
2B) Reverse Lunges x 5, 4, 3, 2, 1 each
2C) Push Ups x 5, 4, 3, 2, 1
3A) DB Floor Press 4 x 15 - 20 reps
3B) 1 Arm DB Row 4 x 6 reps
3C) DB Side Raises 4 x 12 - 15 reps
3D) DB Curls 4 x 12 - 15 reps
4) Finished with 1 Hill Sprint
Garage Gym Workout
Power Cleans 5 x 5
2A) Slow Motion Ring Pull Ups / Skin the Cat / Modified Front Levers 3 x 5 reps
2B) CMB Floor Press 3 x 15 - 20 reps
Snuck in some mace & club work for mobility
Training at Underground Strength Gym
Rumble Roller + Mobility Smash x 8 Minutes
Front SQ 4 x 3 reps
Back SQ 4 x 3 reps
4A) Reverse Lunge w/ safety SQ bar x 5, 4, 3, 2, 1 ea. leg
4B) Recline Row x 10, 8, 6, 4, 2 reps
4C) Various Push Ups x 10, 8, 6, 4, 2 reps
I move fast during my training sessions and keep the rest to a minimum, and have been pushing Mobility work a LOT.
Training feels good although not very heavy, I am pursuing my goals. THAT is what counts.
QOD / Question of The Day:
How has your training change in the past year?
Drop your comment below.
Psyched to see your comments.
Live The Code 365,
--Z--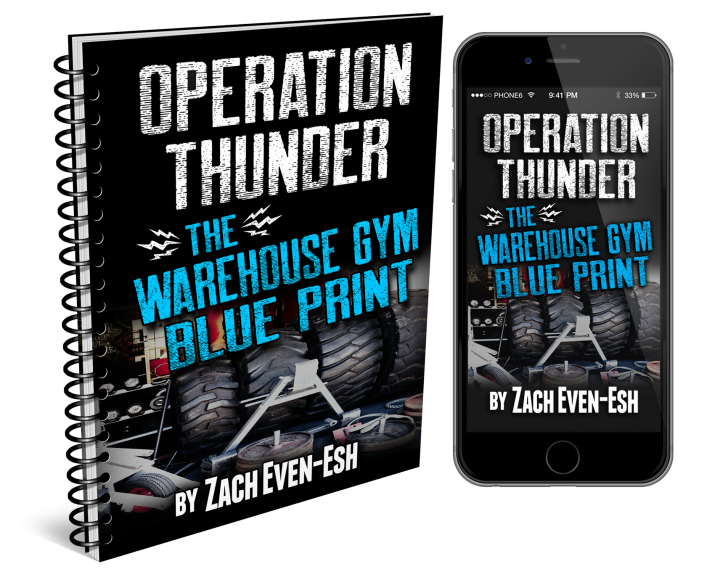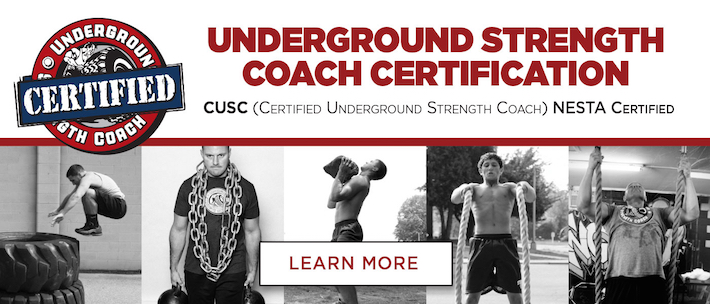 (Visited 433 times, 2 visits today)