I heard the stories of this gym.
Supposedly, it was quite the sight to see. At least that's what everyone was saying, so naturally, I HAD to see if there was A Gym God inside a hotel.
It was Saturday around 10 AM and Marty Gallagher has just finished his presentation. I was fired UP and sitting down was the last thing my mind and body would dare conform to do.
I changed into my gym shorts and hit the elevator to the 6th floor.
What I saw was beautiful.....
I warmed up on some bodybuilding exercises: cable crossovers, leg extensions, chins, dips and seated cable rows.
With my shoulder injury, many of these bodybuilding exercises actually feel good.
And if I can train around an injury and still add size and strength, I am ALL in.
Aside from dusting off the 130 lb dumbbells, I also put to use the York Dumbbells with some long distance farmer walks mixed in with a variety of stuff like:
- Hammer Strength Incline Press
- Hammer Strength Lat Row
- Deadlift Variations Using The Curl Bar! (300 lbs)
- Chins / Dips
- Cable Cross Overs and Cable Rows
I had a GREAT workout.
As I always say, I find inspiration everywhere. I don't wait for it, BUT, when I get fired up I go to the gym!
Now, check out this Video, where I show you the discussion happening among the athletes inside my Coaching Team, Gladiator STRONG.
As you can see, these athletes are attacking their workouts thanks to the community and inspiration that happens on a daily basis inside the private forum we have.
I honestly didn't think a community would bond together like this through an online forum but they do! It fires me up seeing how they support one another, answer questions and share strategies.
I am sure you loved seeing that Prison Style sandbag as well! ha ha
Stand by for more Videos, knowledge and inspiration coming.
If you're not on my Underground Strength / STRONG Life Insider yet, sign up HERE, it's FREE and the e books you get are POWERFUL!
Who's got time to be weak nowadays!?!
Live The Code 365,
Z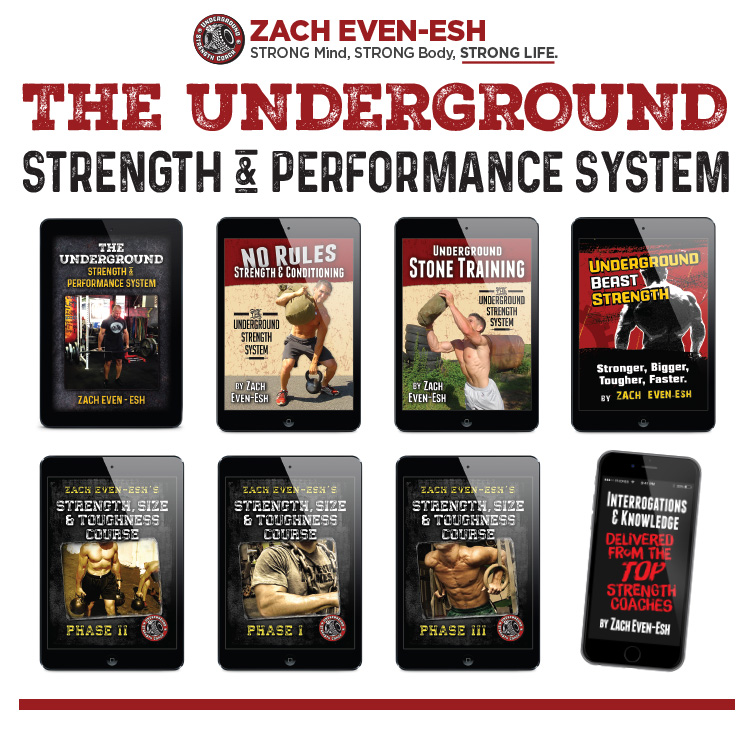 (Visited 389 times, 6 visits today)