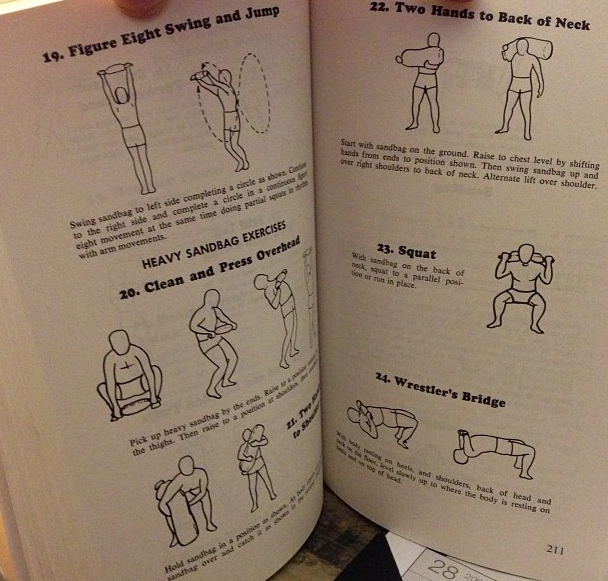 Regardless of the type of athlete you are, your training and your mindset should be focused around these 3things:
1) Prepare
2) Prevail
3) Dominate
If you compete, compete to WIN.
If you train, train to WIN.
If you're a Coach, stop straying from basics and learn to perform the brilliance with basics. Perform the simple things savagely well.
The real world doesn't hand out participation trophies, you only get rewarded for kicking ass and taking names. Don't confuse winning with more likes on Instagram or more retweets on Twitter.
Let me simplify and set the record straight with tips from a book that was published before I was born.
Credit to John Jesse, author of Wrestling Physical Conditioning Encyclopedia
[youtube width="640" height="360"]http://www.youtube.com/watch?v=ACK40VIQgdg[/youtube]
Remember when I told you that "you can see it in their eyes?"
This is a team of Division 1 Wrestlers (Lehigh University) training at The Underground Strength Gym.
Take a look at their intensity.
You can literally see it in their eyes! Their facial expressions show that they are attacking and being relentless.
When I was working with The Lehigh University Wrestling Team as their Strength & Conditioning Coach.
Twice a week I drive 105 miles each way. I wake up around 4:30 AM and hit the road at 5:30 AM. I've been waking up early for a long time but the fire in my OWN eyes before I head up to Lehigh to train these guys in tremendous.
[youtube width="640" height="360"]http://www.youtube.com/watch?v=2xEGOEmH8TE[/youtube]
Intense, Assertive, Determined & Aggressive.
Winning in LIFE
[youtube width="640" height="360"]https://www.youtube.com/watch?v=a02v-UFOGNM[/youtube]
This fire sometimes makes me feel "weird". "Normal People" feel weird around you so they will try to question your actions or make you feel weird for being intense and passionate.
Do NOT conform to their norms.
The majority of people you speak with will tell you about their own 9-5 work, "It pays the bills" or "It is what it is"......
If you feel strange for having passion, for being intense, for being a hard worker, remember the old saying of You are the Average of your 5 closest friends.
Or, as Dan Pena says, Show me your friends and I'll show you your future.
Don't let yourself conform to the norms of going through the motions and "paying the bills".
Be RELENTLESS.
Take PRIDE in Training Hard, regardless of your Age. I understand nowadays the teens we train at The Underground Strength Gym, if they're hanging with their friends, their friends often say, You're crazy, don't go there, just come with me to ______ Gym.
Their "friends" try to get them to go to a local globo gym where the majority of people there are taking selfies and doing more talk than work.
Your REAL friends should inspire you to rise above the norms and to shoot for Nothing Less than EXCELLENCE.
I came across a GREAT quote, I plan on putting this on our gym wall to remind myself and the athletes of What it Takes.....
"Good, Better, Best.
Never Let it Rest.
Until the Good is Better
and the Better Best."
Don't complicate what this quote means.
It's simple. Most times, the most effective means of training is simple. Don't complicate things and never stray from simplicity.
Talk about Simple......
I asked my friend who wrestled D1 and we now Coach together at Rutgers, Who was the toughest guy you ever wrestled?
He told me a story about a guy he wrestled in college, back in the early 90s when Wrestling Teams had NO strength coaches.
He said this guy would go running through the trails with a ruck sack, if he found a stone he would load it in his back pack.
When the stones no longer fit, he would carry them on his run. This wrestler also grew up on a farm. He was known for chopping wood, carrying heavy odd objects and my buddy described this wrestler as "Having Freak Strength".
You can't go wrong with those basics:
Sprints
Carries
Calisthenics
Sled Drags
My original training of athletes was a blend of this farm boy type training mixed in with old school / Golden Era basic Bodybuilding.
Passion for Life and Passion for Training.
We are our own community around the world. Just remember that, when you train alone and crush your training, when you have passion for your work, you are NOT alone!
Till the next time,
--Z--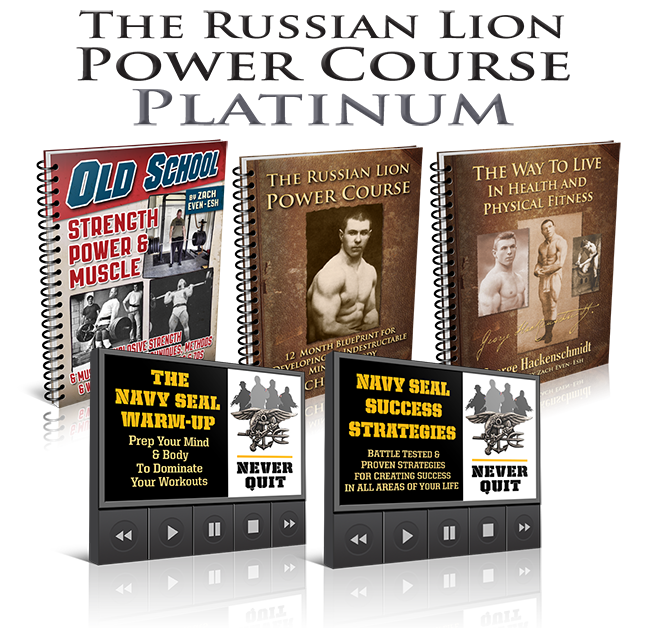 (Visited 727 times, 4 visits today)