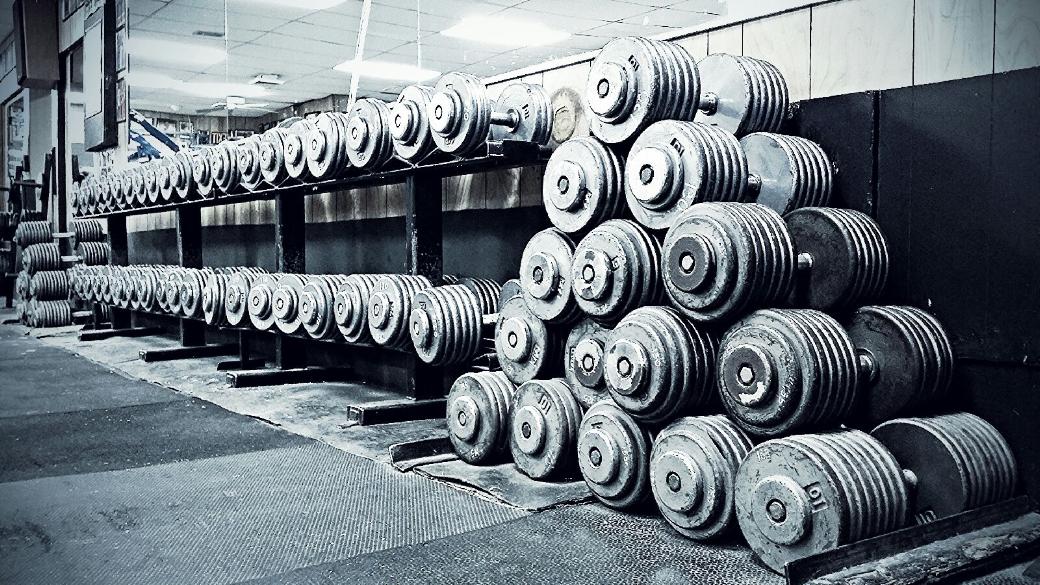 Above: The Dumbbells at Diamond Gym. To get to the heaviest weights, you must do all the work to get them from the bottom!
In sports, you can be a Coach or even a fan watching practice or competition and there will be stand out athletes. If you don't know that athlete, then you have NO clue how that athlete achieved his or her skill. he may have worked his ass off for it or, he might be gifted and lazy.
But in the weight room, ahhhhhh, that's a different story. You can stand against the wall and watch. You can see exactly who is working vs who is NOT working. To go a step further, you can shut off the music and LISTEN to what's happening.
You can hear who is a talker vs who is a DOER. THAT is the beauty of the weight room. We can see the workers.
I see it everyday. I see workers and I see talkers.
The talkers are sneaky. They are always giving a reason why they have to go light today or why they have to see the trainer every day, why they have to skip the lift yet they still go to practice and compete. Confusing for some but quite straight forward to me.
The talkers have one eye on you to see if you're watching and one eye on the guy they keep interrupting. Rule #1: do NOT interrupt the guy who training. You can NOT focus with all your intent when someone is talking to you mid set. Get a clue. Better yet. Go home. You don't want it.
These same guys want to SKIP lifting because it's HARD so they hide in the trainers room every time there is a scheduled lift. Yet they can attend practice and competition.
TOO many people want to celebrate at the finish line of the race without actually running the damn race.
Well, eventually, the poor work ethic WILL catch up to you. If you're lazy or an excuse maker, there's a 99% chance you're not even reading this. But maybe, YOU have some lazy habits. Well, this article is a throat punch for you to STOP procrastinating and start doing the WORK.
The very thing that is more important than that "perfect training program" is showing up and DOING THE WORK. Showing up and training. HARD Training. Eating big and sleeping big.
Again, this is NOT an excuse for poor technique and crappy training programs. If you don't have the expert skill set than find someone to coach you or your team.
If you are training others as a Coach or you yourself are only focused on perfect training, well, there is NO such thing. Perfection doesn't exist. The WORK is the most crucial aspect. Of course, don't work on BS exercises. Work on the right stuff. The basics that always deliver results:
Squats
Presses (Overhead, Incline, Flat, Floor)
Deadlifts
Cleans
Ground to Overhead
Sprints
Jumps
Med Ball Throws
Rowing Barbells / Dumbbells / Kettlebells
Sleds
Carries
Here's a powerful article for you to review: How to Get Built like a BRICK HOUSE

If you're a Coach, you need to focus on getting your athletes to WORK. Get them TOUGH. Listen to the podcast I did with Matt Nichol HERE. He talks about how his "gym" is a 900 sq ft storage closet in the back of an ice rink. It's either freezing in the winter or hot as hell in the Summer. Sleds are done outside, regardless of the weather.
Why are the universities with the best weight rooms still NOT the best sport teams? Sometimes, those perfect and fancy weight rooms are a detriment to the athletes. It's too perfect. Too comfortable. Too easy.
Now, this is NOT a green light for dangerous, stupid training. I've trained power athletes like Baseball players and shot putters / throwers who run a 5K almost daily. THAT is stupid. Then, on the flip side, I've had athletes tell me "I'm on a program already". Meaning, they see a "speed coach" yet these same athletes can barely perform 1 pull up. They have ZERO strength.
I feel bad for these kids and their parents as they get duped into running around cones and hurdles yet NEVER battle with heavy weights. Eventually, you gotta get STRONG. So stop avoiding the work.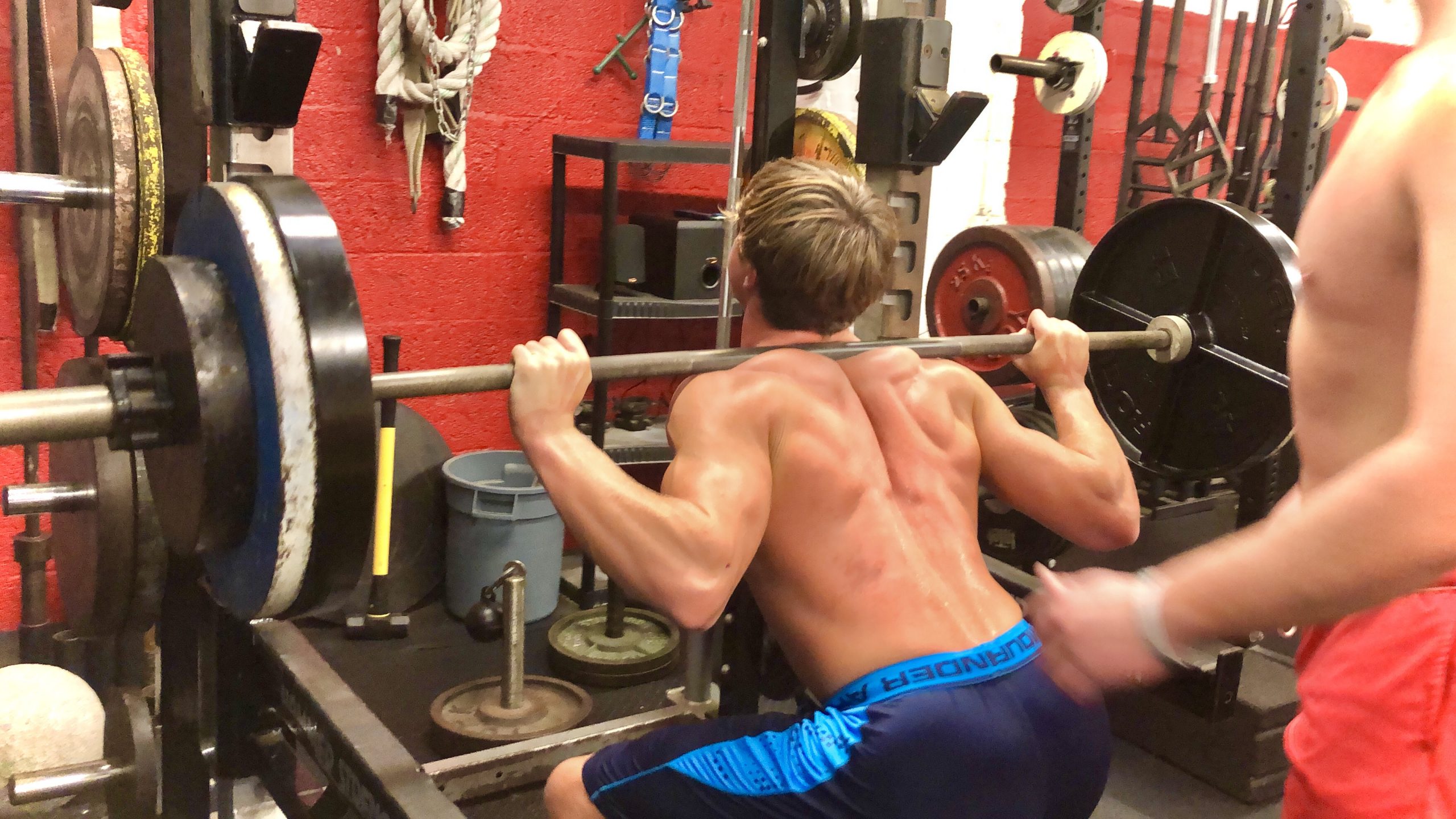 Photo Above: Freshman Football Players Squatting In Season at The Manasquan Underground Strength Gym
If you're training yourself, you need to STOP program hopping and get back to the basics. Gladiator STRONG has proven to be effective for adults and athletes. I don't want to hear about how you're doing 3 or 4 programs blended together. Get a clue, that is NOT following the program. You are merely cherry picking to only what you like and only what does not challenge you.
The best programs attack your weak areas. Your weak areas are holding you back and often the main reasons for injuries. Stop benching more than you squat. Stop talking about what you like to do or what you always do and start doing what you NEED to do. Want vs Need. Amateurs only do what they want, Pros do what they NEED to do.
Brilliance with the Basics.
Simple Things Done Savagely Well.
If I watch you train, what will I see?
Step it up.
Live The Code 365,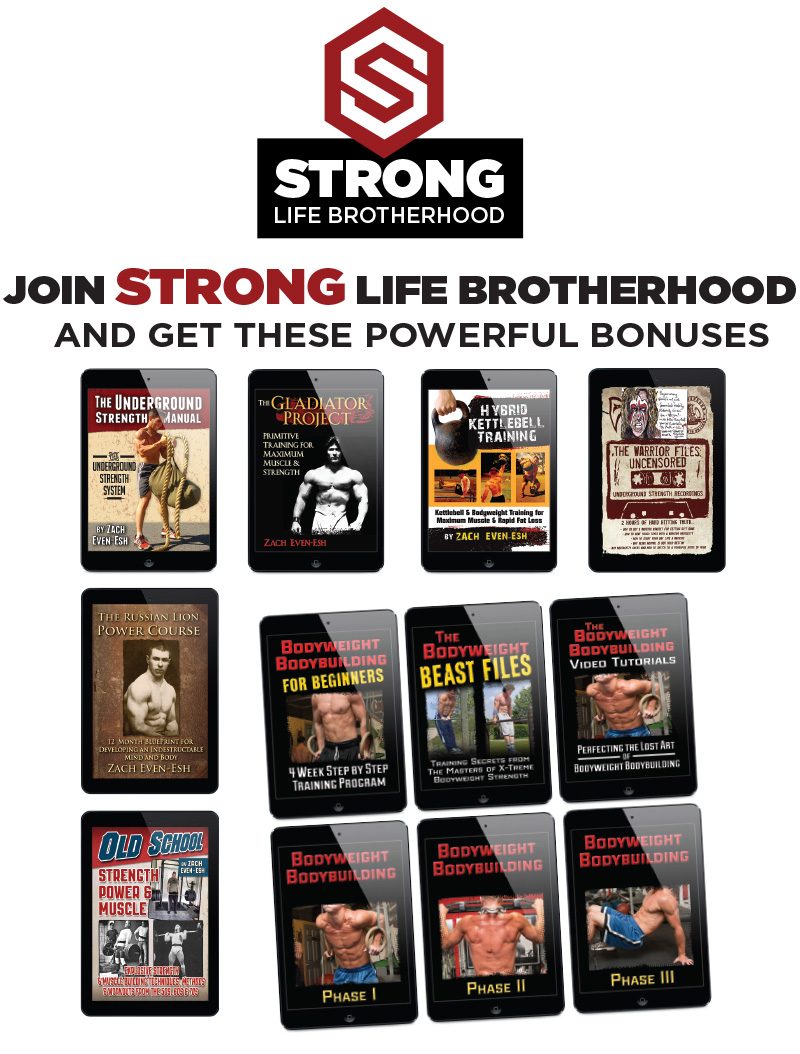 (Visited 713 times, 2 visits today)