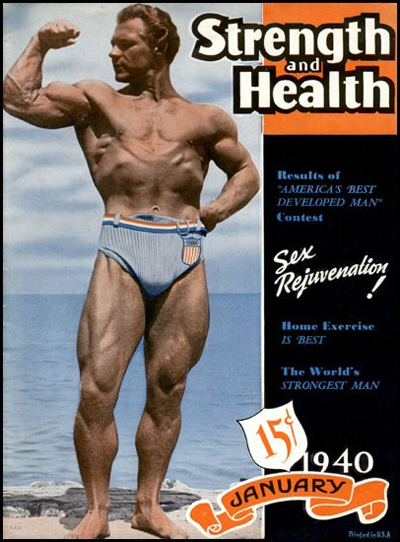 Time to lay down the law on those who listen and especially those who are "good enough" and only listen to a select few. Remember, to achieve greater success you must acquire the mindset of "always a white belt".

The Learning NEVER ends.
I've been there and done that & it led to a road called injured in a town called weakness.
This past week, I cranked 4 workouts this week, ALL of them stronger than the week before.
Progress is running smoother than ever.
Mind you, I NEVER feel strong enough, I'm always chasing bigger numbers, but most of all, Better Overall HEALTH.

I learned this when my daughter was just a baby and I had strained my lower back. I was in severe pain just trying to pick her up from her crib.
I was so angry with myself that I told myself, "Your training can not do anything that makes you a lesser father".
An injured Dad is a weak Dad.
It's the idiots and morons who get satisfied with their strength or become too smart to listen to others. Strength is measured in more than just numbers on the bar. Strength is measured beyond the gym as well.
Human Nature nowadays seems to be ALL about staying in your comfort zone. If change is pending, people reject the new ideas and fear the change.
Yet I believe that deep down, our TRUE Human Nature is that of being a Predator, The Hunter and staying / becoming more Dangerous.
What FORCED me to change?
Last Spring I thought I had a Pec Tear.
I couldn't even perform a push up without excruciating pain.
I was at a business conference and I woke up early to hit some calisthenics before I hopped in the shower. I started doing squats, lunges and then push ups.
The Push Ups felt odd at first, and then after a few reps I felt my pec tighten up as if something bad was about to happen. I stopped immediately and took a shower and did some stretching to calm my mind down.
That entire day, the pec injury was depressing me BIG time and I swear to you I was lost, ready to just stop training altogether as the injuries were popping out of nowhere and I couldn't figure this shit out. To say I was frustrated would be an understatement.
I contacted ALL the big guys in the industry who had the smarts with rehabbing injuries and they all helped me, some more than others, but I took every piece of advice given to me and used them all. Eric Cressey, Mike Robertson & Kelly Starrett became my go to guys when it came to my situation as well as my own experimentation.
I organized their ideas and put them into MASSIVE action.
I also had to put together what worked for me, which was different than the norm and these changes were gonna be quite dramatic, not subtle and simple.
I turned my mind into that of a Scientist, learning from MANY and experimenting on myself. I never fear experimenting on my self when it comes to training and nutrition. It brings me back to my early years as a teen.
I had to restructure my training BIG time.
The plan started with ALL bodyweight for a while, a loooong while, but with some VERY unique twists that allowed me to go way beyond the norms of typical bodyweight workouts.
These bodyweight workouts were anything but typical. After 3 months of bodyweight only training, I started testing the barbell again.
I craved some cold steel in my hands.
I started benching again about 3 weeks ago.
Yesterday I hit 295 for a easy double. EASY.
I'm squatting and deadlifting again as well. I'm even teaching myself some Olympic Weightlifting.
It ain't pretty, but it feels f**ing Legit! There is a mental / emotional confidence you develop from pulling weights off the ground. You FEEL powerful.
Remember, Athletic / Human Performance is more than just the weight on the bar or how high we jump or how fast we run. It is the FEELING we get from training. How does this training effect your mindset? Mindset is KEY to your performance so if something fires you up, it is a PLUS in your training.
So, after my numerous tweaks and injuries and having a body that felt like a big lug of wasted crap, what's the reason I got better? How did I get back to health and feeling like an athlete again vs feeling Strong & Useless?

Because I LISTEN to the advice when my expert friends tell me what to do. I went out on a limb and got waaaaaay out of my comfort zone and experimented on myself to see what will work and what won't work.
If It makes me better, healthier and stronger..... I USE it.
Getting strong alone is NOT the answer.
Health is the answer. This is why the old school magazine was called Strength AND Health. Those guys were agile, mobile and hostile.
They could lift HEAVY weights overhead, from the floor and all other angles while also being able to perform gymnastics and hand balancing drills. They were THE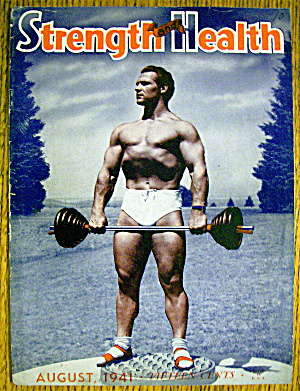 standard, then, the steroid era came along with lazy meat heads and bull shit workouts that have you sitting on machines for an entire workout.
I am psyched to have moved onward and upward minus the aches and pains which plagued me and depressed me.
Time to become the NEW standard.
Your # 1 goal must be focusing on your health, when you're healthy, you can get as strong as you want, IF you follow the right program that suits YOU.
Never blindly copy a program, instead, utilize what works best for YOU and discard the rest. As you get older and your training experience evolves, what used to work will NOT always work.
Be open to change and evolution.
Focus on your health.
Think about the old school magazines, they had it right.
I'm tellin' it like it is. The truth can hurt.
I am PSYCHED!
Live The Code 365
--Z--
Bodyweight Bodybuilding
(Visited 417 times, 2 visits today)