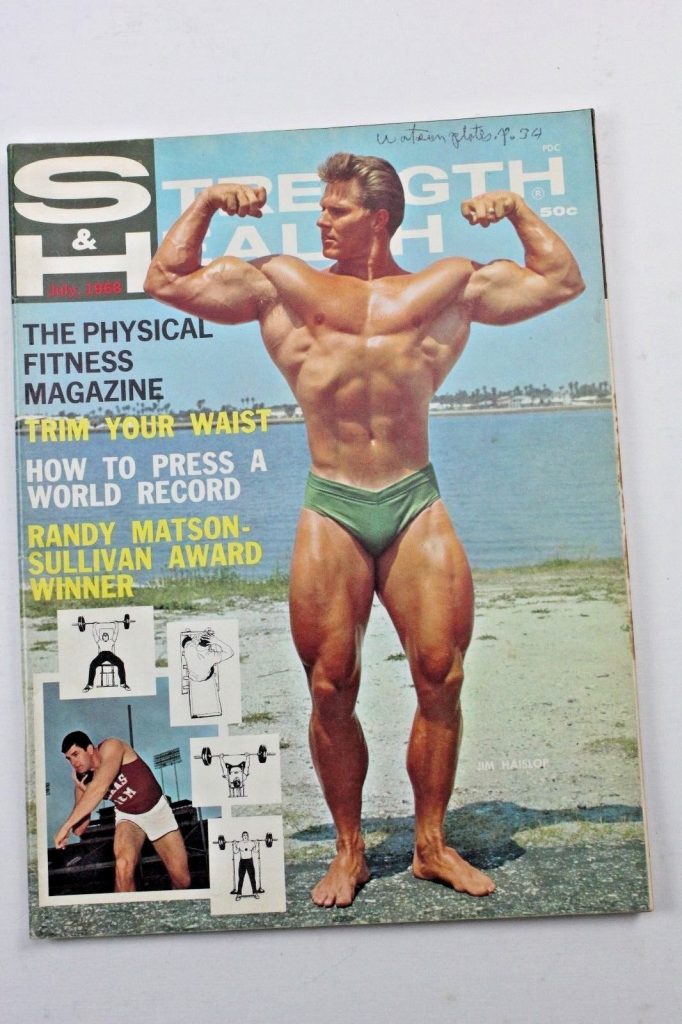 Those old strength and health magazines had it right.
They encouraged barbell lifting; Bodybuilding, Powerlifting and Olympic Weightlifting.
They encouraged body control through the use of calisthenics, hand balancing and basic gymnastic drills. The physiques not only looked strong, they WERE strong AND athletic.
You don't see the bodybuilders of today performing hand balancing or acrobatics. Heck, you don't see bodybuilders jumping.
I often say I was born at the wrong time.
I began reading the magazines and books of the late 1980s, this was all about appearance because Arnold and Sly were dominating Hollywood.
My opportunity to learn from Jack Lalanne was gone, they removed his TV show from the air waves long before I was watching TV.
Jack Lalanne was incredibly strong, as were men like Reg Park and Steve Reeves.
Today.....
I see high school athletes who more often than not struggle to perform a perfect push up.
The majority can not do a pull up.
Listen.....
Physical Education is failing.
Private Sports Facilities are failing to develop athletes. What good is that 90 MPH fast ball when you can't perform push ups or pull ups? Eventually, those muscles will NOT be able to withstand the rigors of the sport.
Why do I see state champion wrestlers doing push ups with their head down and trunk sagging?
How about those half rep pull ups?
When I was teaching elementary Physical Education, the 5th graders were performing 20 push ups in a row, sprinting the 400 mtr and using the playground equipment to play tag, hand walk across the monkey bars and more.
I tell the athletes I train You do NOT need me to tell you to do push ups, sprints, squats, lunges, etc.
You do NOT need a strength coach for calisthenics. I even feel that private facilities like mine stop kids from figuring things out on their own. They get coached in everything they do, and if not, they just follow their friends or youtube.....
You must learn how to squat, how to bench, how to deadlift.....
ALL the little details such as bracing your trunk, shoulder position, leg drive on bench, etc become easier to learn when you have a STRONG base of strength through calisthenics.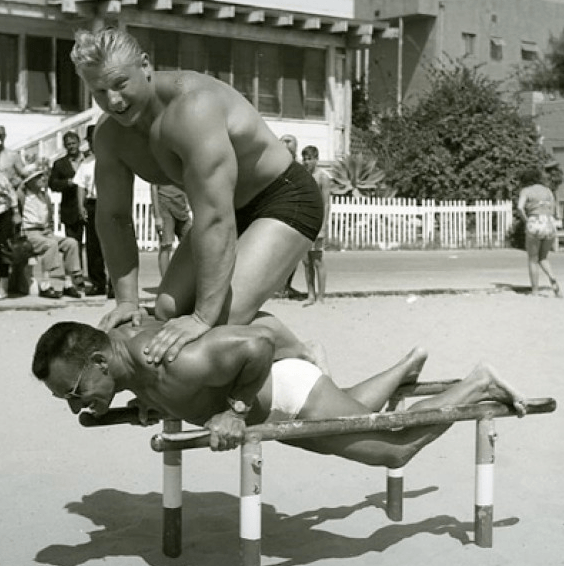 Nobody is stopping you from doing calisthenics.
At The Underground Strength Gym we held a small challenge that if you chose a team to win the Superbowl and they lost, you had to do 20 Burpees.
I had to do 20 Burpees 🙂 That's nothing, it takes 1 minute to do 20 reps of burpees.
My buddy, Joe DeSena, founder of SPARTAN does 300 burpees every day.
I've seen him do 300 burpees and mix in a 20 ft rope climb every 50 reps when we were at a wrestling club together.
I've also seen teenage athletes unable to do 5 push ups. I know, I repeat this all the time but that REALLY bothers AND shocks me.
Other struggles of athletes I see happening more and more often:
- Unable to do a full bodyweight squat without their ankles and knees collapsing.....
- Unable to do 1 pull up.....
Physical Education is Failing. The far and few Physical Education Teachers out there crushing it, I respect you!

But if I see 20 kids walking the track, 20 sitting on the bleachers and a small few playing while the "teacher" drinks his / her coffee, I can NOT accept this as  "good effort" by the teacher.
The phones, the TV and all the other crap is quite powerful in fooling people into thinking "I'm too busy". Busy doing what? Watching everyone else on social media live their lives while you sit down and waste your time?
Have you seen kids running the streets and playing? Hockey, Baseball, Basketball, Football.....
You see it maybe and then you're in shock!
Or, have you seen kids walking the streets and drinking a cafe frappaloopa whatever.....
How about this....
Push Ups for Breakfast,
Squats and Lunges for Lunch.
Pull Ups for dessert.
Sprints for Main Course.
Whatever your age, it doesn't matter.
Strength and Bodyweight / Calisthenics must become common place.
I have always loved calisthenics.
I began doing daily push ups in 7th grade and it changed my life!
When I went to Israel at age 15, there was no gym in the area.
I went to the local playground and did 20 sets of pull ups every other day.
10 sets of chin ups and then 10 sets of mixed grip. My first set was always 20 reps.
I was hitting almost 30 reps around 155 lbs the beginning of wrestling season my sophomore year. I was 14 at the time, didn't turn 15 until December of sophomore year in high school.
I was doing 25+ reps of pull ups into my late 30s until shoulder surgery weighing 220.
I can still do high reps and have figured out on my own how to rehab my shoulder injury and continue to make progress.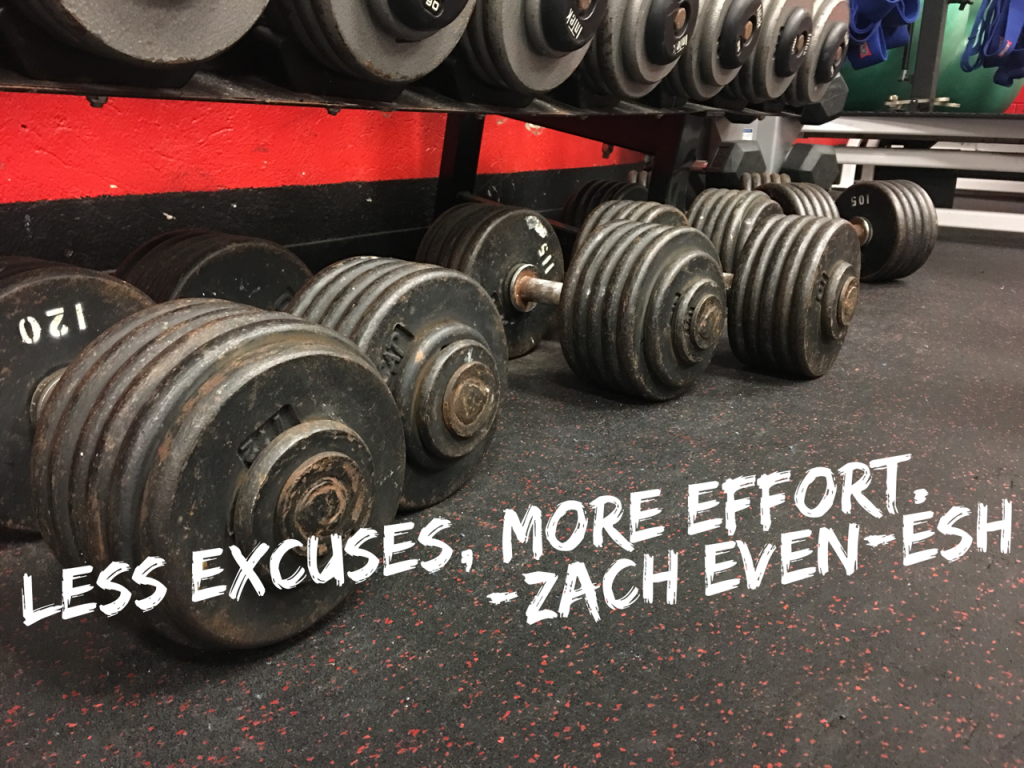 When my body was feeling beat up and banged up, I went on a experimental journey of ALL Bodyweight for 30 days. I honestly thought I wouldn't last more than 2 weeks because I love heavy lifting so much.
The 30 days became 6 months of ALL Bodyweight Training!
My Bodyweight Bodybuilding Course can be done as a MAIN program or you can Add some free weights through the 5 x 5 + Bodyweight Bodybuilding Course.
I REALLY wanna see people attacking this, regardless of age. We are responsible for our strength & health and in a world of complicated fads and gimmicks attacking the fitness world, your ultimate power comes through simplicity. Calisthenics are simple AND effective.
My hope is that a parent gets this course and shares it with his / her kid(s).
I want to see adults and athletes attacking their calisthenics.
Get after it!
Live The Code 365,
Z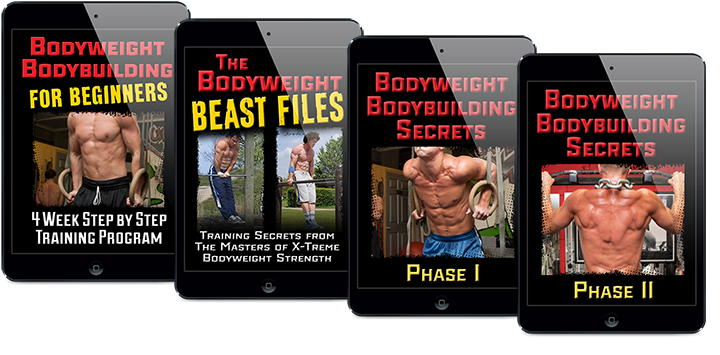 (Visited 1,501 times, 9 visits today)