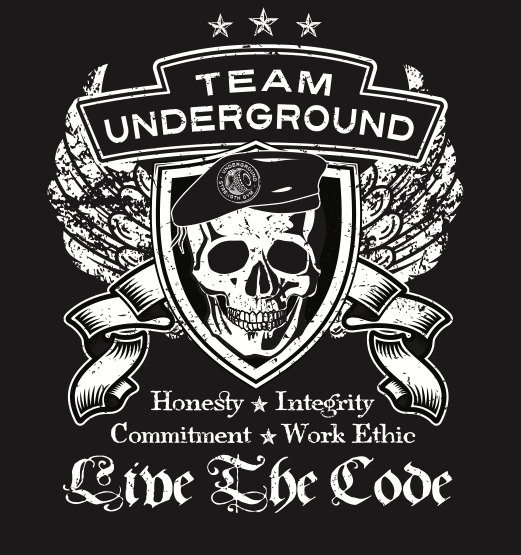 In this google hang out I did with Josh Hewett, I answered a ton of awesome questions:
- What is the story behind the start up of The Underground Strength Gym
- What was the name Before it was "Underground Strength"
- Why I am NO Longer "Underground"
- QnA On Operation Thunder and how a Strength Coach should work to build his training business from the start
- Which strength coaches have influenced me through the years
- What was my strongest squat, bench & deadlift
- Why I do less business coaching / masterminds and what direction is my business evolving towards
- Why I run The Underground Strength Coach Certification
- My thoughts on Warehouse Gyms and the commercialization of Strength Coaches
- My affiliation with CrossFit and how I utilize CrossFit in the programming at The Underground Strength Gym
- Thoughts on Olympic Weightlifting for Athletes
- My advice for someone who wants to Maximize their results in strength, muscle building and overall performance
- The story of "Curls"
- My experience with intermittent fasting, over training, my blood work and paying attention to details
- Why I challenge myself and push for mental toughness
Please share this video if you enjoyed it! BIG thanks!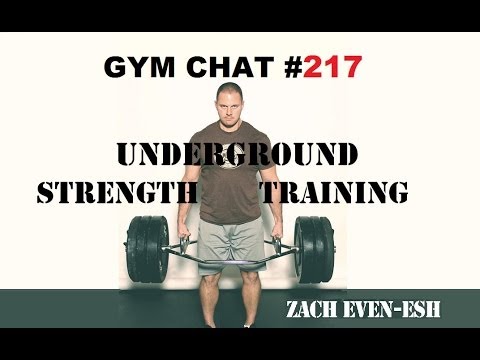 Our next Underground Strength Coach Certifications & Live Events Are Linked HERE

Share this:
Category: Bodyweight Bodybuilding, Business, Kick Ass Business, Kick Ass Life, Live The Code, mental toughness, muscle building, old school strength, Olympic Lifting, Podcasts, Powerlifting, Q & A, Strength Building, Success, Underground Strength Show, Videos, Wrestling Training, Zach's Workouts Tags: barn gym, combat grappler underground strength gym, crossfit, intermittent fasting, josh hewwet gym chat, operation thunder, podcast, start up, strongman training, underground strength coach certification, warehouse gym start up.
5 Responses to How I Started Underground Strength Coach, My Athlete Training Tips & Why I Am NO Longer Underground