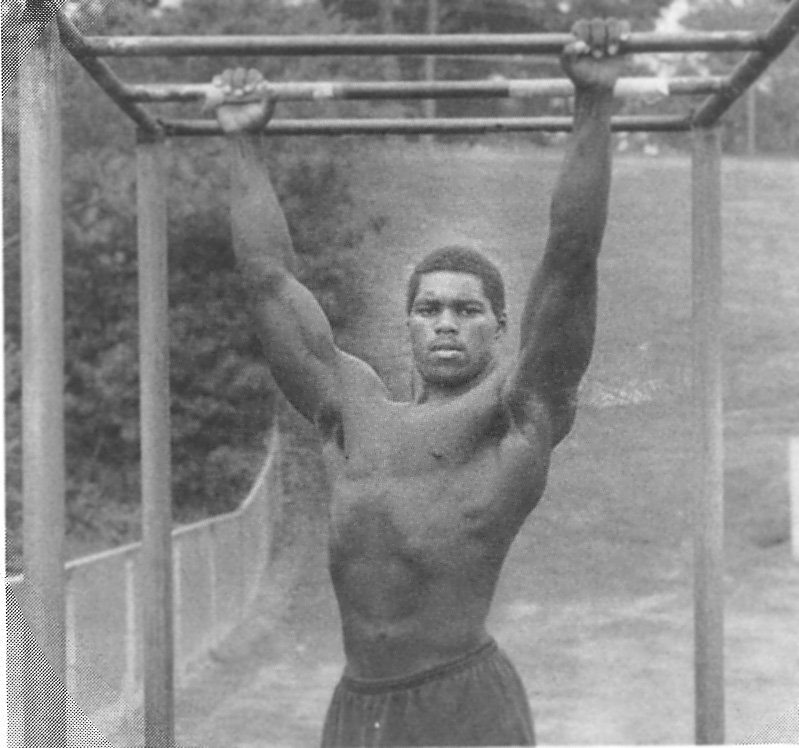 Last week, during the holidays I was in Disney with the family.
Since we drove, I had LOTS of FREE time to catch up on stuff I rarely get to do.... watch TV. So I kicked back and found some old documentaries on YouTube.
When I watch TV, I LOVE finding stuff that inspires me....
NO time for negative, energy sucking BS.
My buddy told me I would LOVE The Herschel Walker Documentary...... I couldn't find it on YouTube during my drive home so I wound up watching many other ESPN Documentaries that inspired me a TON, 'Run Ricky Run' was pretty darn good..... 'Once Brothers' was AMAZING..... I really enjoy those ESPN 30 for 30 documentaries.
But, when I got home from The Underground Monday night, I found The Herschel Walker Documentary (It's FREE on Demand) inside The ESPN section.
Already having Herschel's Basic Training book and knowing about his philosophy on training I was psyched to see what this documentary would unleash. During the drive home from Disney, however, I was able to catch a ton of Herschel's interviews on YouTube, learning about his tough times as a young kid, his dissociative identity disorder & how he used something that many would consider a "handicap" into something that allowed him to become an Epic success.
To achieve success and greatness, you must use EVERYTHING in your power towards achievement, even if it's supposed to work against you, find a way to make it work for you.
When I watched Herschel's Documentary it reminded of the important things with regards to training the body, the mind and the critical need to focus strongly on bodyweight exercises + sprints.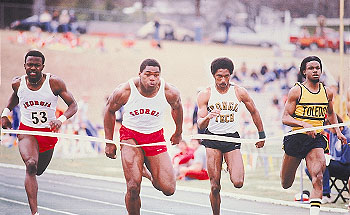 It's NOT ironic to see that Herschel had a hellish life in his early years. MANY champions and success stories tend to have these brutal times early in their life. Many champions and success stories have battled inner demons. I certainly have, and for sure, still do to this very day.
Something deep down inside of us keeps fighting to emerge on top, which is exactly how Champions learn to do things in EVERY aspect of their life. Like Herschel said in the documentary, he got to a point where he felt he could do anything, almost as if he had super powers.
The ability and undying desire to overcome these inner battles and tough times is what MAKES you into a champion. Without your ability and desire to crush your inner demons, you will NOT become a success story. You MUST develop a hardened sense of self so your edge ALWAYS remains sharp.... you need to ALWAYS keep that edge.
Check this highlight video of Herschel Walker, which looks like a high school kid made as a project for one of his classes, NIIIICE!!!
Look at Herschel NOW..... Just shy of 50 and he has only NOW just begun fighting, training and competing in MMA. He took his training extremely seriously, training at a world class MMA Camp amongst other great fighters. Conquer one challenge, move on to the next challenge.... this is how YOU will continue to grow as a person.
You may or may not know this.... I am NOT naturally mentally tough OR a physically strong guy.... These are two areas I've had to work at BIG time since day 1 as a wrestler when I was 13 years old.
I have my inner demons, as do ALL of us, But..... I push through to silence them, overcome them and DOMINATE them.... All in an effort to rid them of my mind and body. I KNOW that if I didn't get my a-- kicked so many times in wrestling I would not be so driven to Win at EVERYTHING I do in my life. EVERYTHING.....
By putting myself "out there" and demonstrating what I do year after year on film, it makes me vulnerable & it pushes me to elevate my standards and my performance. If I tell you to do something you damn well KNOW I am on it as well. That's what I mean when I say "Live the Code" and "Walking the Talk".
The key to winning and overcoming these demons is to face them day in and day out and smash them into oblivion, time and time again, let nothing stop you. NOTHING!
Would love to hear your comments on this, please drop your thoughts below, psyched to see what you got!
Live The Code 365
--Z--
Bodyweight Bodybuilding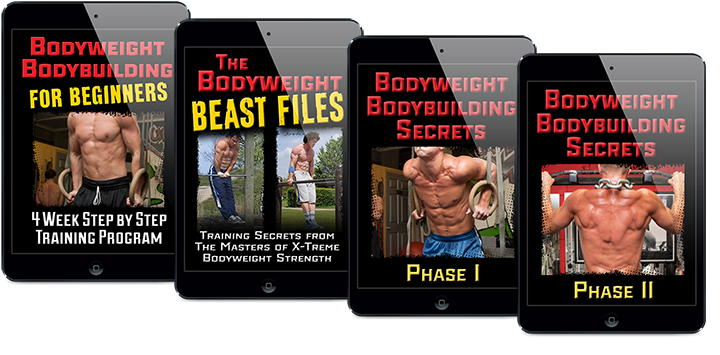 (Visited 3,071 times, 21 visits today)