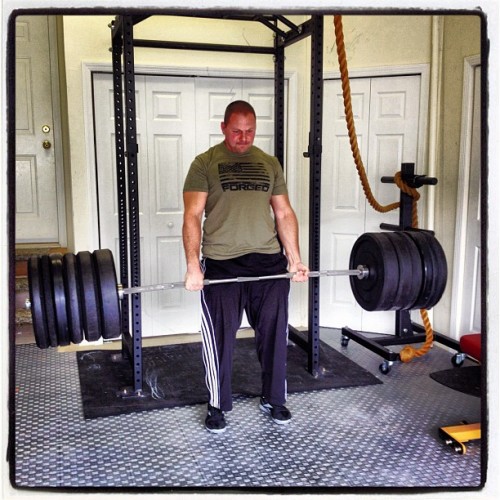 I got my hands on an old book a few years ago and it really pushed home the need & the power for simplicity in life, training and nutrition.
In addition, the book also encouraged the need for basics - when I saw the build on the author I was inspired to say the least. The author was built like a brick shit house.
Above, George Hackschmidt, Built Like A Brick Shit House
George Hackenschmidt's workouts were often in the 30 - 45 minute range on average, yet he trained on a almost daily basis, allowing him to keep his intensity high. George Hackenschmidt's workouts simply revolved around 1 - 3 exercises per workout. I said "simply", understand that I did NOT easily..... He busted his ass and lifted HEAVY. His feats of strength were shocking, as I saw he was lifting more weight overhead with one arm than I was with 2 arms.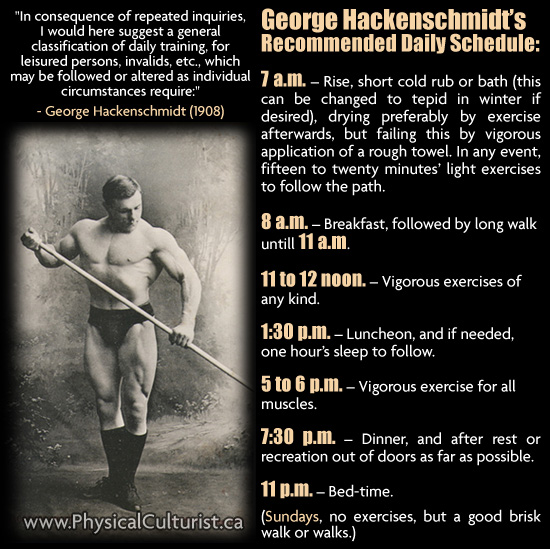 I was inspired.... and pissed. I felt weak when I saw his feats of strength as you'll read inside his book HERE. I asked why someone could man handle with one arm more weight than I could with 2 arms? Training harder doesn't always guarantee results, it's the training SMARTER where things begin to happen. Make no mistake though, you must STILL bust your ass when lifting, that rule will NEVER change.
Along with my first time reading George Hackenschmidt's book, I had 2 high school wrestlers recently hit The Underground Strength Gym here in Edison, NJ.
Both of these high school wrestlers were burnt out from years of over training, crazy wrestling parents and countless injuries thanks to those ridiculous workouts you read about on most internet web sites, I decided to take a different turn with their workouts. Their workouts were devoid of all technique, devoid of movements that develop true strength and only focused on conditioning.
A recipe for weakness and burn out.
I had them come in only 2 x week and train only 20 - 30 minutes at a clip. I wouldn't recommend such short workouts unless you are in a burn out mode. I am not a fan of quitting and leaving the workouts altogether as many Coaches always tell you to take time off. Before you know it your workouts revolve around the "time off".
Here and again, you need a short break, lighter workouts, etc but younger athletes need to learn the mental aspect of the training game. They must learn joy in the basics and must also learn commitment, NOT quitting and giving up. I am careful to emphasize too much down time for this along with other reasons.
Most workouts for these 2 wrestlers, I chose 3 - 5 basic exercises, not including any abdominal or grip work which we would bang out at the end of each workout, and then they go to town on these lifts, sub max effort all the way. Basic exercises WIN, no 2 ways about it. Stop looking for the fancy BS, it doesn't deliver. I had to hammer that home to home, as they were used to training in a fancy commercial gym.
The Underground, being a haven for old school strength was a slap in the face for them.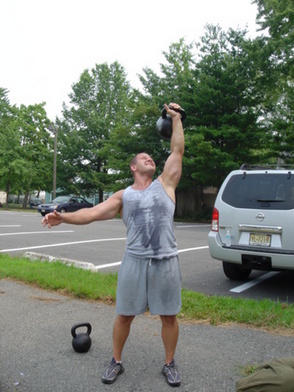 These wrestlers now love the training, they're having more fun than ever before and they are getting stronger every single workout and feeling healthier than ever before. On the mat, they no longer feel exhausted, burnt out, sore and unmotivated. Their competition is feeling the results of their training as well. That's what really counts.... RESULTS.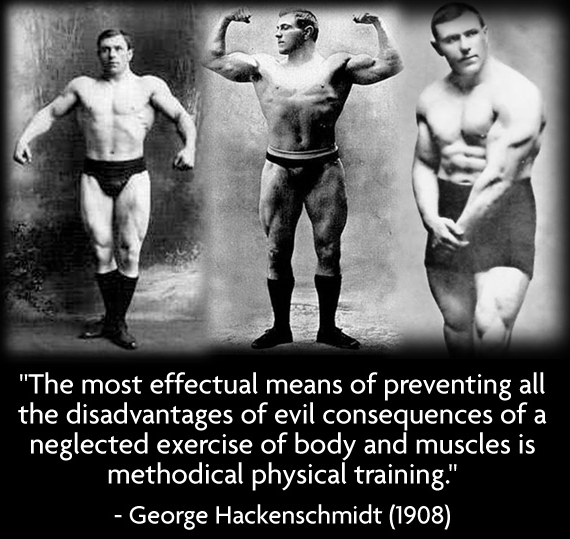 It's not that shorter workouts are better, it's the fact that smarter workouts are better. If you're not getting stronger, not having fun and not improving, then look at your workouts and fix the WRONG stuff. More often than not you've gotten too caught up in the fancy stuff and forgot all about basics and hard work.
Live The Code 365
--Z--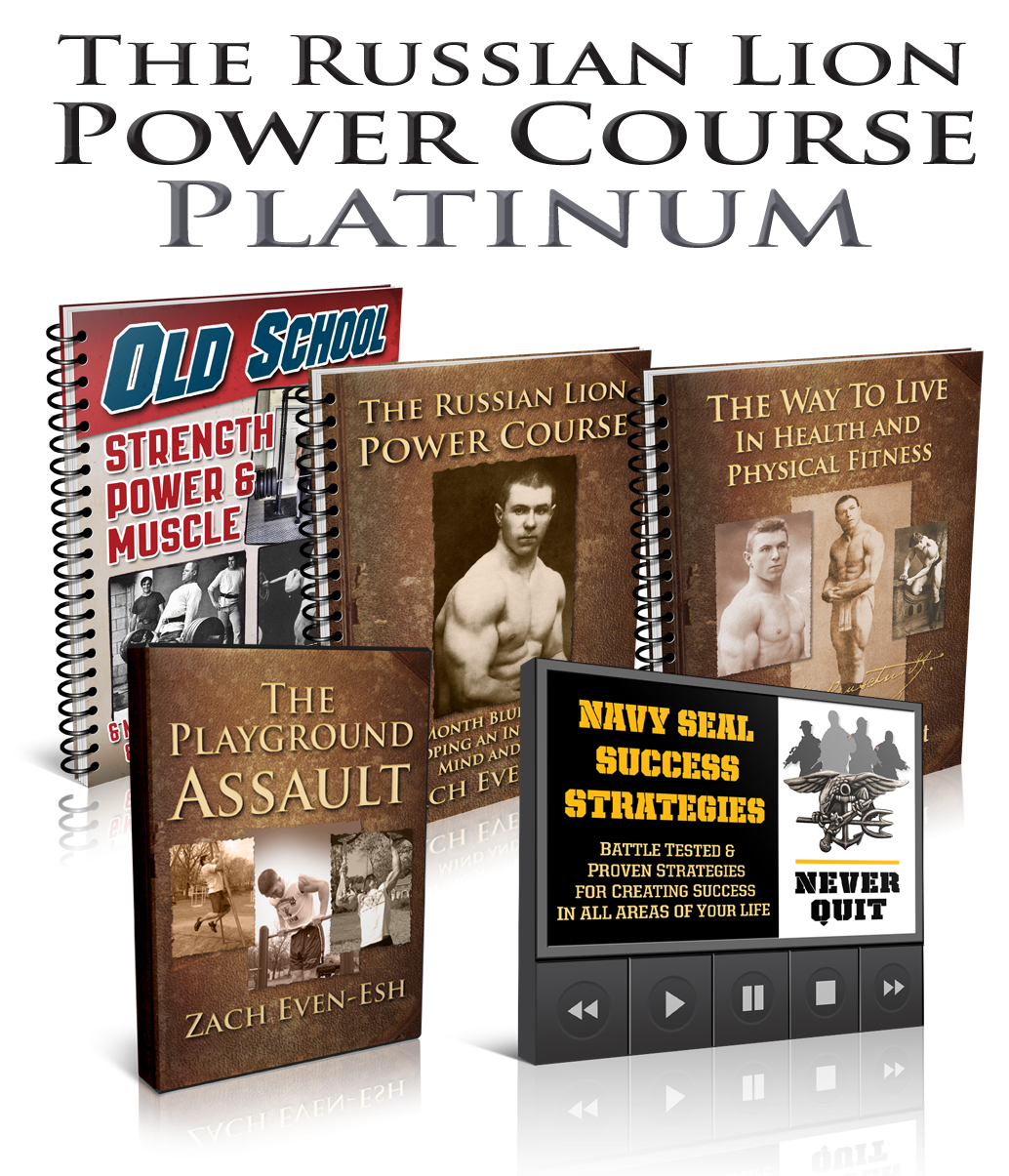 NO Hype, ALL Basics, Focused On RESULTS
(Visited 9,522 times, 93 visits today)