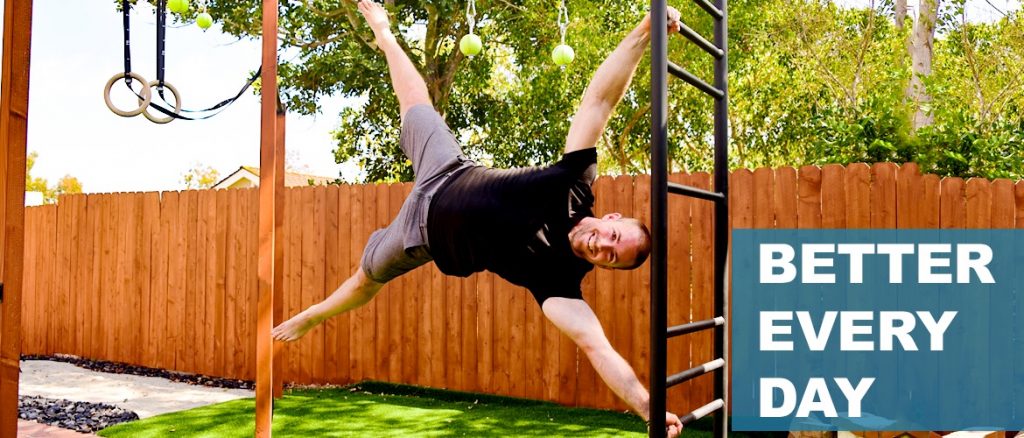 Episode 123 of The STRONG Life Podcast is with my friend Max Shank who I connected with 10+ years ago after seeing him on early days YouTube lifting BIG stones & competing in ShootFighting.
I've been inspired and educated with seeing Max training and bringing back physical culture in a way that blends all aspects of Health & Strength together.
It is refreshing and inspiring to say the least.
In this episode, Max and I discuss the following:
- Physical Culture & Max's back yard set up (This backyard looks like an old school Russian Playground!)
- Why was Max inspired to implement mobility and movement on a daily basis?
- Discussion on pain and injuries, why they happen and what are injuries and pain a sign of?
- How to handle your overall health if you travel a lot either by plane or car?
- Nutrition for health and Zach' stupid experiment on "The Banana Diet".
- Are we truly physiologically / emotionally ready for the advances in technology and what it's doing to society?
- How Max's training has evolved which helped him avoid getting surgery on his hip and overall, feel better physically and spiritually.
- Thoughts on Genetics and how exercise enhances or inhibits your genetic potential
- Thoughts and experiences on getting surgery for injuries
- Breathing and Core Strength
- Moving More and Moving Better, how does this integrate into Max's daily routine?
- The relationship between health and pain
This was a GREAT conversation with Max and extremely inspiring.
Enjoy the show & please leave a review on iTunes!
To further connect with Max, see the resources below:
https://www.instagram.com/maxshank/
_____________________
Also, BIG thank you to our sponsor, http://IntekStrength.com
Use code zach100 for 10% off.
I Highly Recommended their Functional Trap Bar!
To stay connected with ALL things STRONG Life, dig into the resources below:
BIG thanks for listening & supporting The STRONG Life Podcast!
Till the next time!
--Zach--
ALL of The STRONG Life Podcasts are Here:
 Changing The World Through Strength! Become A Underground Strength Coach,

Details HERE
(Visited 741 times, 2 visits today)